Norwegian Beauty Monica Hansen Stuns In Sizzling Bikini Photo Shoot
The model-turned-swimwear designer is making a serious splash.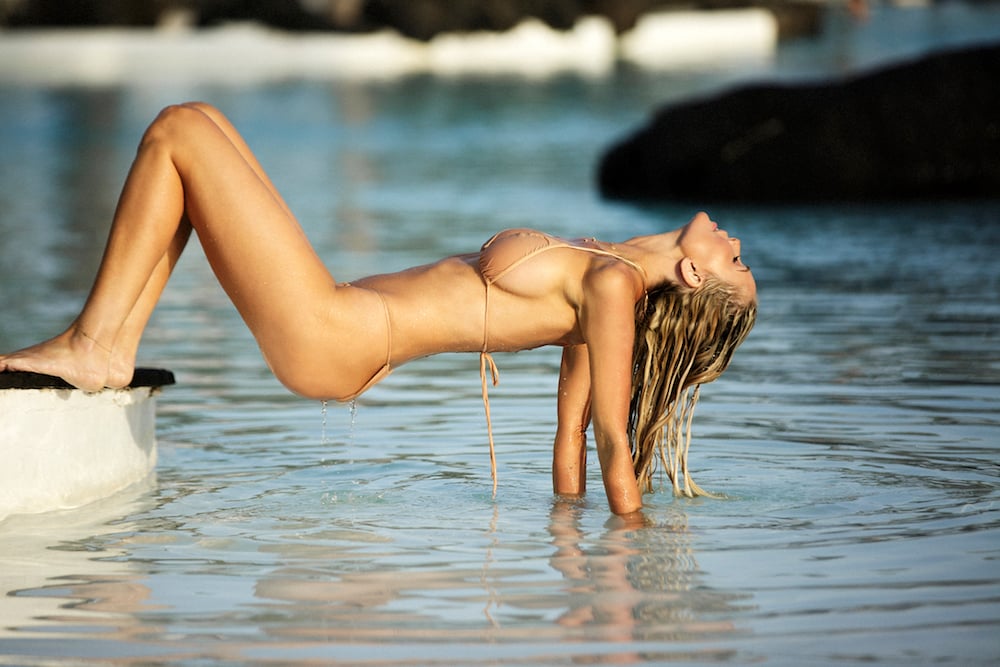 When it comes to designing string bikinis and sexy beachwear, who better to take up the task than an international swimwear model?
Former Miss Norway Monica Hansen has parlayed her extensive modeling experience—working in the industry for 20 years and shooting with top dogs like Sports Illustrated—into a thriving design career.
Her eponymous line, Monica Hansen Beachwear, culls some of the finest fabrics of Italy and then fashions them into something more appropriate for South Beach.
Her 2017 collection was inspired by '90s minimalism with high-waisted cuts and softer colors. Yes, the oh-so-trendy nude-colored bikini look gets some much-needed love too.
Just see how great Monica looks in her own swimwear, above.
Her line also happens looks great on bombshells like Brooke Burke-Charvet and Shanina Shayk, who have been working Monica Hansen Beachwear to the hilt on Instagram.
https://www.instagram.com/p/BVBCVyjj23n
Check out more fiery looks on the Monica Hansen Beachwear website. And have a look at Monica's personal Instagram while you're at it.
https://www.instagram.com/p/mUZ8zyRzS1
https://www.instagram.com/p/mURaiDRzdk
https://www.instagram.com/p/BS4dLjnlCBG
https://www.instagram.com/p/BOyRH4JBVNt
https://www.instagram.com/p/BOx8HwJBw8D
https://www.instagram.com/p/9MbWWPRzQb
https://www.instagram.com/p/8rTy9-RzXU
https://www.instagram.com/p/sbmmMoRzfJ