Here Are the 16 Sexiest NFL Cheerleader Halloween Costumes
Yes, please.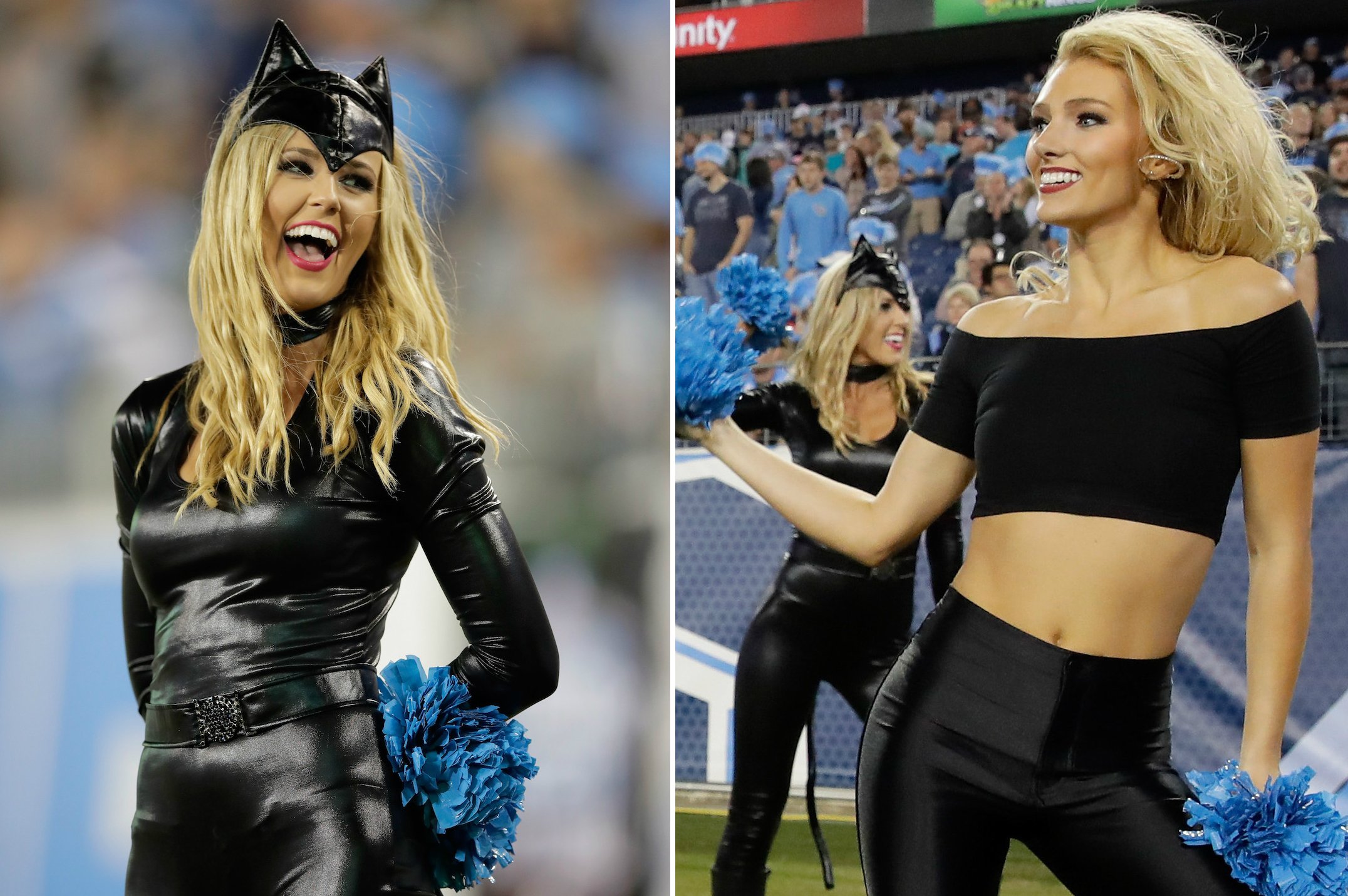 This week's Thursday Night Football game between the Titans and Jags was another ugly affair, and the latest example of the diluted product that the NFL is struggling to get people to watch this year. 
There was one bright spot though and it was on Titans sideline. The teams cheerleaders kicked off Halloween weekend with some exquisite costumes, including the two pictured above.
This is an annual thing in the NFL, where cheerleaders bust out their best PG-13 costumes for late October games. 
We went back a few years and gathered our favorites into this scarily sexy gallery, which should serve as a helpful reminder that ever with all the reasons the NFL has sucked this season, there's one that still makes it worth watching.