Nicki Minaj Had a Major Wardrobe Malfunction  and the Internet is Loving It
She handled it like a pro.
(Photo: Getty)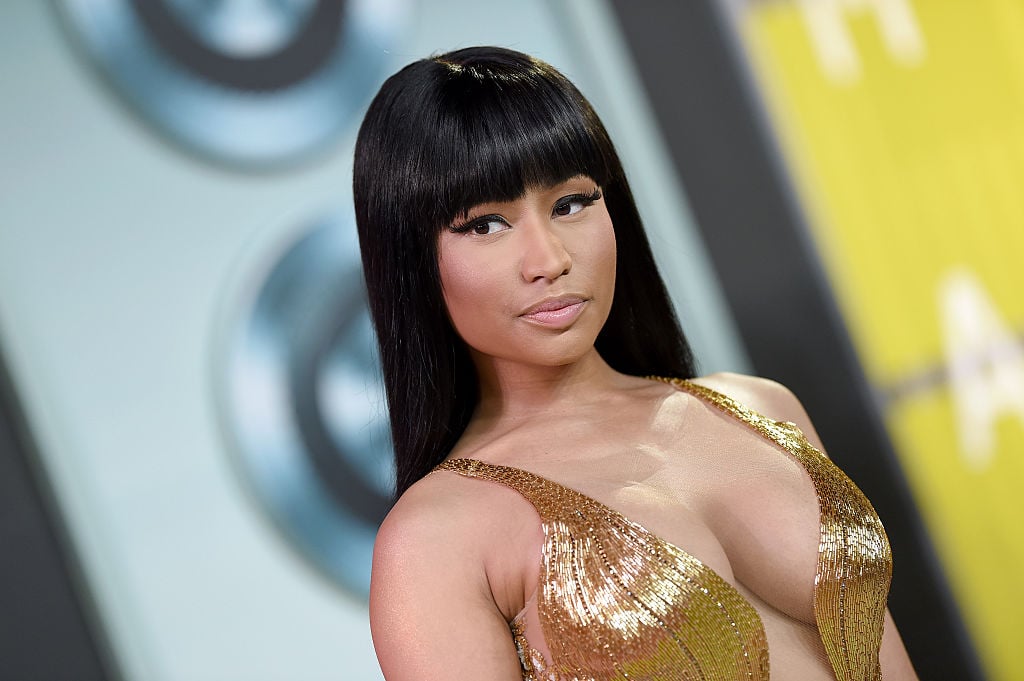 This weekend, Nicki Minaj headlined the Made in America festival in Philadelphia. In addition to tearing it up onstage like the badass diva she is, she (accidentally) flashed the audience...a couple times. 
In front of a crowd of over 50,000, Nicki's breasts decided they needed some air, and one just popped right out of her plunging neckline.
https://twitter.com/WhereistheBuzz/status/1036444266216583168
Let's see that again in GIF form.
The Chun-Li rapper nonchalantly tucked her girls back inside like nothing happened, but that dress simply wouldn't hold. Nicki's Barbie Tingz wanted the spotlight again.
https://twitter.com/Kimiikimaa/status/1036451157223329793
This is Nicki Minaj we're talking about—the queen of not giving a damn. She knows everyone saw her nipples, and she's not even embarrassed. 
https://twitter.com/HARDWHlTE/status/1036444285296623617
As expected, Twitter had a field day with it. 
Twitter LOVES nip slips.
Last night Nicki's tits said "TO FREEDOM!" And I don't have a problem with it. Free yourself like Fantasia said

— Masin Elijè (@MasinElije) September 3, 2018
Of course, Nicki responded:
They put on see thru pasties on me while heading to stage. I just KNEW they were my normal (non see through ones) chile… ummmm they were not! 😩 https://t.co/8m4Cxiqtzp

— Nicki Minaj (@NICKIMINAJ) September 3, 2018
https://twitter.com/WhoIsRob_Franco/status/1036438321709367302
https://twitter.com/_JohnGardner/status/1036456249137745921https://twitter.com/HeyItsMickey14/status/1036437885145239552https://twitter.com/brianwcarpenter/status/1036819498882478085
Hey, it's not like we've never seen her breasts before. Remember this? Nicki Minaj knows she has amazing boobs and she's not afraid to put them on display.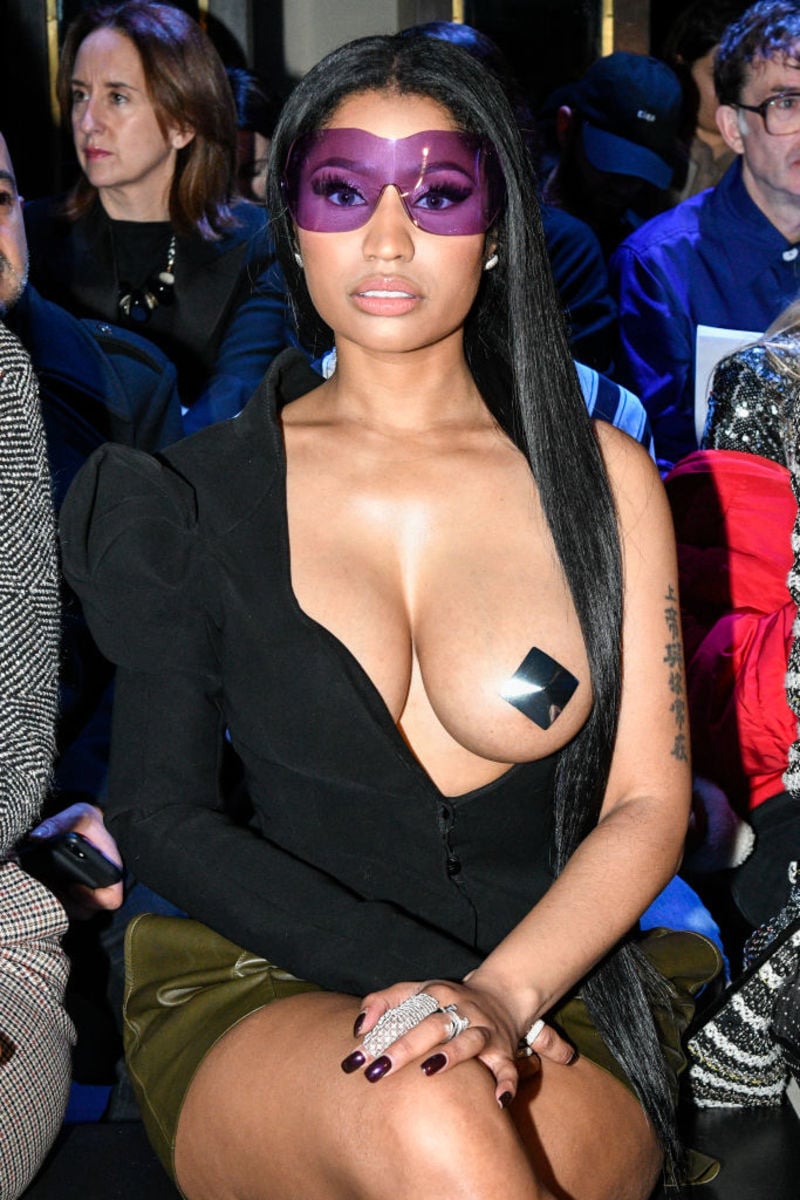 Nothing can hold back Nicki Minaj's breasts. We're OK with that.
H/T: Page Six