Nicki Minaj Has a Surprising Requirement For Guys Who Want To Date Her
"When I see you, three times a night! If you can't hang, goodbye. I'm not wasting my time."
(Photo: Getty)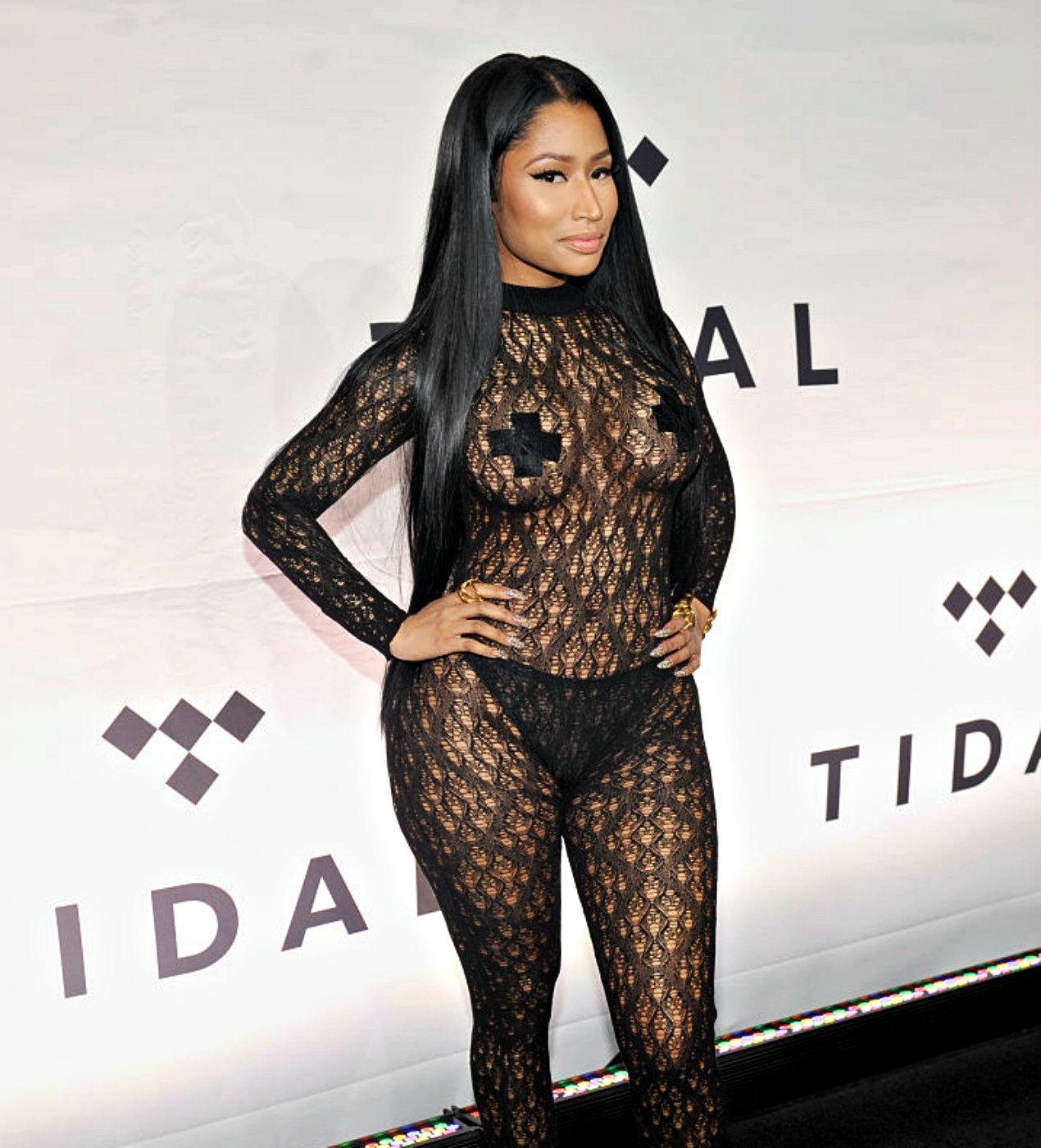 As one of the most famous female rappers on the planet, it's no surprise that Nicki Minaj has some very particular tastes — including in the bedroom.
On Tuesday, Nicki took to The Ellen DeGeneres Show to talk about her needs in the boudoir, so any suitors out there, take note.
In order to make her happy, the man in the rapper's life needs to whip out his anaconda not once, not twice, but three times a night. 
"If you see them once or twice a week, then yeah, three times a night! When I see you, three times a night! And if you can't hang, goodbye. I'm not wasting my time."
Well, damn. Those are some great sexpectations.
Additionally, she also needs her man to hurry up, because time is money. She explained to Ellen: 
"I do end up getting men who like to kiss a lot, and I like kissing a lot, but it's just like, okay… Definitely get to it. Do your foreplay stuff, do what you have to do, and hurry up. I don't got time for all of that."
Hear that? Nicki Minaj doesn't have time for all that foreplay nonsense. She needs you in and out in a jiffy. Then in and out again. Then once more. 
But that's not all! Once she's crossed the finish line, Queen Nicki needs you to GTFO. 
"I hate cuddling after… Once I get mine, if I feel really, really great, leave me alone! Go away. Go make me some food or a sandwich or something."
However, until she finds a man with the sexual stamina of a rabbit, the "Queen" rapper says she's perfectly fine living the single life.
"I'm finally learning who I am, and I love myself. Everything I do now isn't about pleasing some man, and that makes me feel so empowered.
"Do me a favor, ladies," she added. "Realize that this is about you feeling good, too. This is not about him only feeling good. Come on! Let's go … we're not in the 1920s, OK?"