'WAGS' Star Nicole Williams Perks Up With Coffee-Themed Nude Shoot
These photos of the stunning reality star are a real eye-opener.
Before she turned heads on the E! reality series WAGS, which follows the wives and girlfriends of top pro athletes, Nicole Williams was a successful model, signed with Major Models in New York, LA Models, and Wilhelmina in Miami.
The stunning reality star reminds us of her original claim to fame in a striking new photo shoot that can be first revealed by Maxim.com.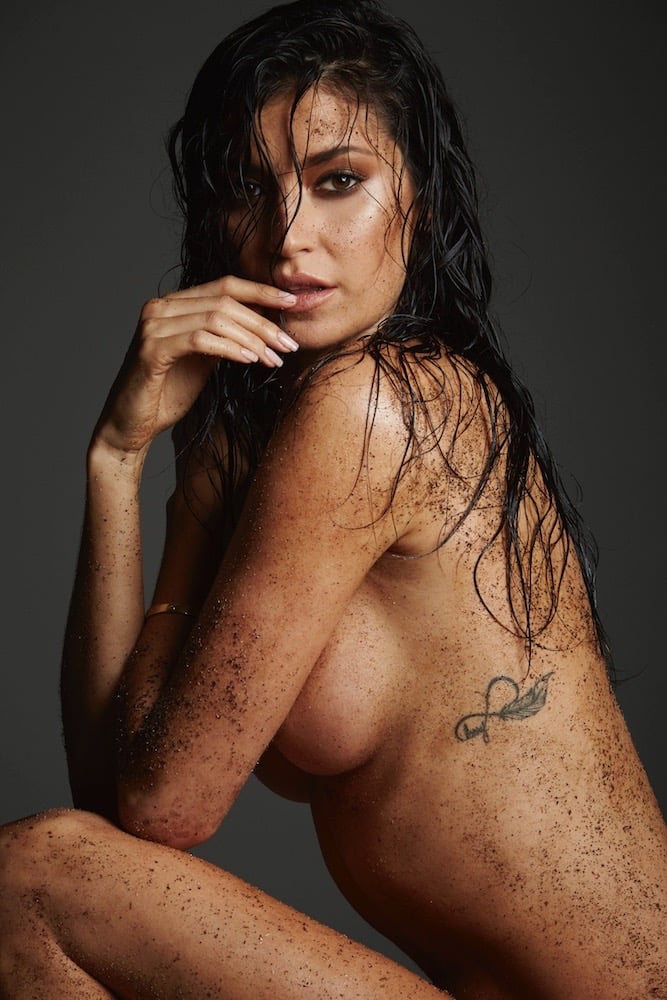 Williams, the girlfriend of NFL free agent Larry English, poses strategically in the buff in the sizzling series shot by Josh Ryan, save for a few smears of a coffee bean body scrub she developed with skin care line Body Blendz.
Nicole recently made waves with a controversial PETA ad, which targeted the leather industry. But these sexy photos reveal she is unapologetically pro-exfoliation, and probably enjoys a cup of joe in the morning as well.
Between Nicole's boiling-hot bod and those overflowing bags of beans, it's no wonder these java-themed shots are such an eye-opener.