Inside Nina Agdal's Stunning Maxim Cover Shoot
Get up close and personal with Leo DiCaprio's supermodel squeeze, who some are calling the new Marilyn Monroe.
Somewhere, in a parallel universe, Nina Agdal is the most attractive dentist in Denmark.
As a teenager, the athletic blonde briefly considered a career in oral hygiene, eventually jettisoning those plans because of the years and years of study involved. "One of my best friends back home still has two years left to go in the course," she adds, contemplating the life in scrubs that might have been.
Fortunately for the rest of us (and a certain Hollywood superstar boyfriend), instead of examining molars, at 18 Agdal flew to Miami to become a model. "English was my worst subject in school," she says. "I was very shy about saying anything and was so scared. I landed with $40 and a little piece of paper with the address for the model apartment." She remembers crying at the airport as she struggled to communicate with a taxi driver. But after just two heady years she skyrocketed to fame as the 2012 Sports Illustrated Swimsuit Issue's "Rookie of the Year."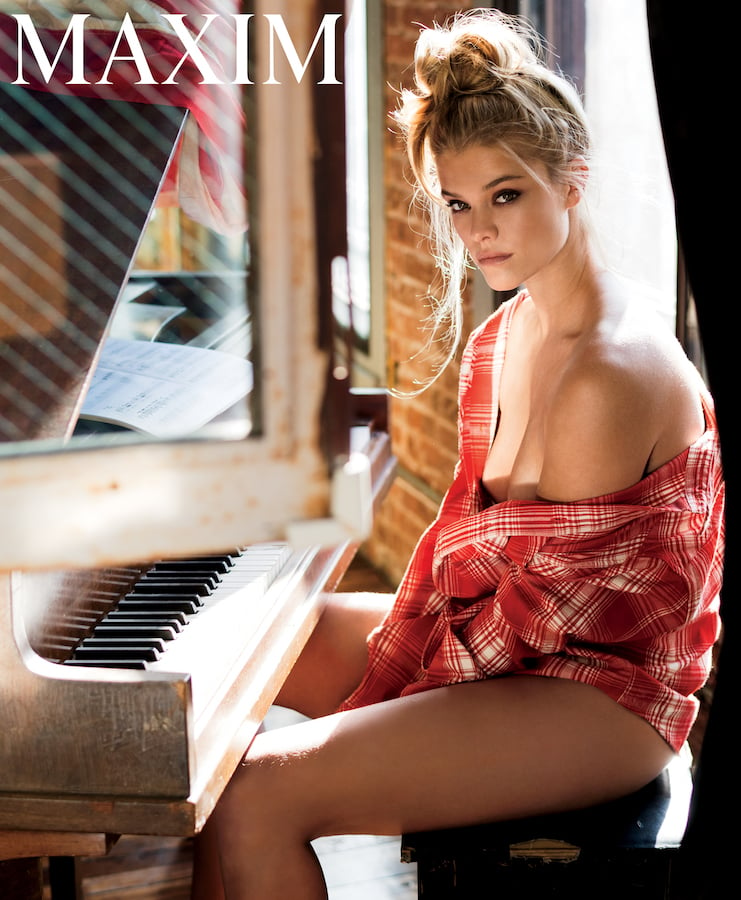 When we speak, Agdal has just flown back to Los Angeles from Cabo San Lucas, where she rang in the New Year with her boyfriend of six months, Leonardo DiCaprio. During their courtship the pair have been spotted everywhere from French Polynesia and a private island in the Bahamas to Montauk, with 42-year-old Leo laying on the PDA in Malibu. "I was all over the place last year. It was all awesome but it's all a blur," she says.
While she does not mention the actor by name, there's a frankness to Nina; though she's also been linked to musicians Max George and Adam Levine, you don't sense she's the sort to be swept away by someone's A-list status. "In general I can't stand people who always turn a conversation into something about them. I can't stand it when people are too into themselves… I like people who can make fun of themselves, who don't take themselves too seriously." It's a little whiff of janteloven, the Scandinavian concept of modesty—essentially, "Don't think you're better than anyone else" (Oscar statuette notwithstanding).
So Nina appears to be taking the relationship in stride. "I think Danish girls might be a little more chill—at least, that's what I've heard from people who've also dated American girls. I hear some of my friends talk about how you shouldn't be doing that or wearing that yet. You know, 'It's only the fourth date,' or whatever. I'm not like that. I don't keep track."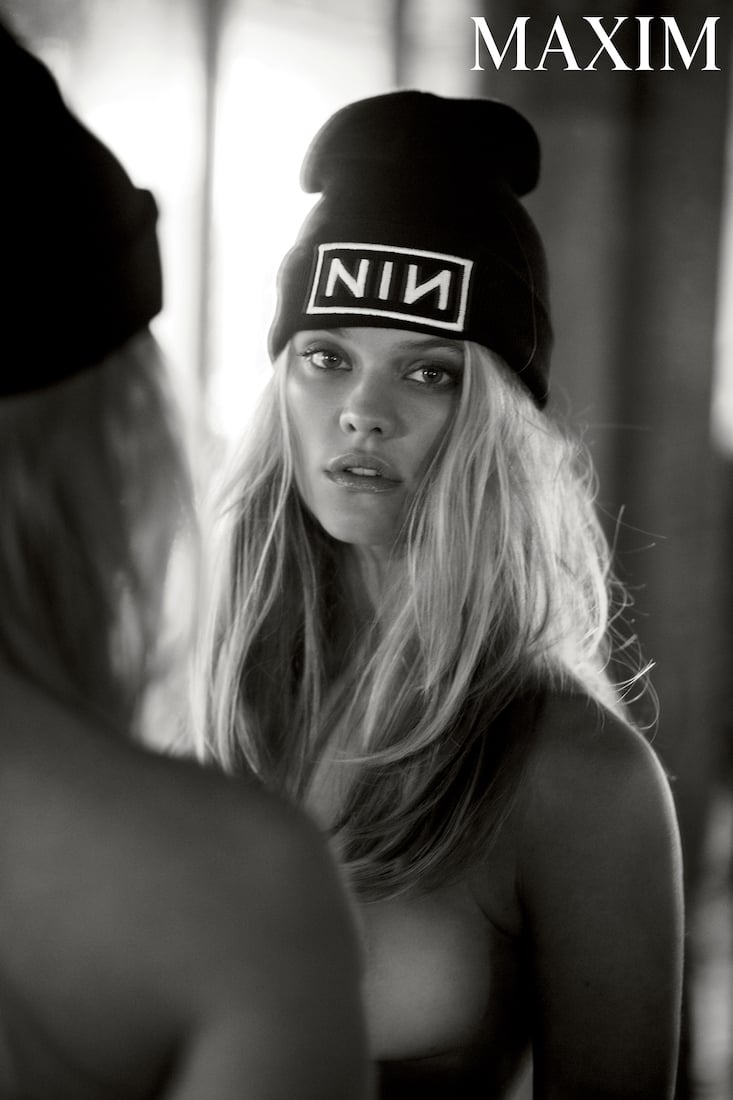 When she's asked about the high points of 2016, she doesn't mention a whirl of private jets and tropical idylls. Instead, she counts getting the keys to her newly purchased apartment in New York's Murray Hill as her greatest accomplishment. Buying her own pad was a plus, especially because she considers New York her true home. 
"It's the only place I can be by myself and not feel lonely." Recently, however, she's been spending a good deal of her time on the West Coast, hiking in beautiful spots like Big Sur. "I've been to so many incredible places, but Big Sur is a fairy tale to me. The air is different. It's the only place in the world that gives you a big hug. It's my happy Zen place."
This month, the Zen, understated Miss Agdal turns 25 and has plans to celebrate in style. 
And by style, she means she'll hire a party bus and do some kind of insane obstacle course with a pack of friends. "I always do something like a kids' activity. Last year I took all my friends on a party bus to play at a trampoline park in Miami. Or paintball—something like that. It's funny because I was having a conversation with someone just the other day, and I said, 'I'm turning 25. I'm really a woman now.' I couldn't even say it with a straight face. For the most part I'm still just a happy child."
A happy child who plans to cap off her celebrations with a dirty martini and a burger. "I'm definitely not a saint; I won't tell you that."
To see the rest of Agdal's Maxim photos, pick up the March mag, on sale February 21, and subscribe so you never miss an issue.