WWE Legend Mick Foley Has a Gorgeous Daughter, And We've Got the Pics To Prove It
Submit to these smoking hot photos.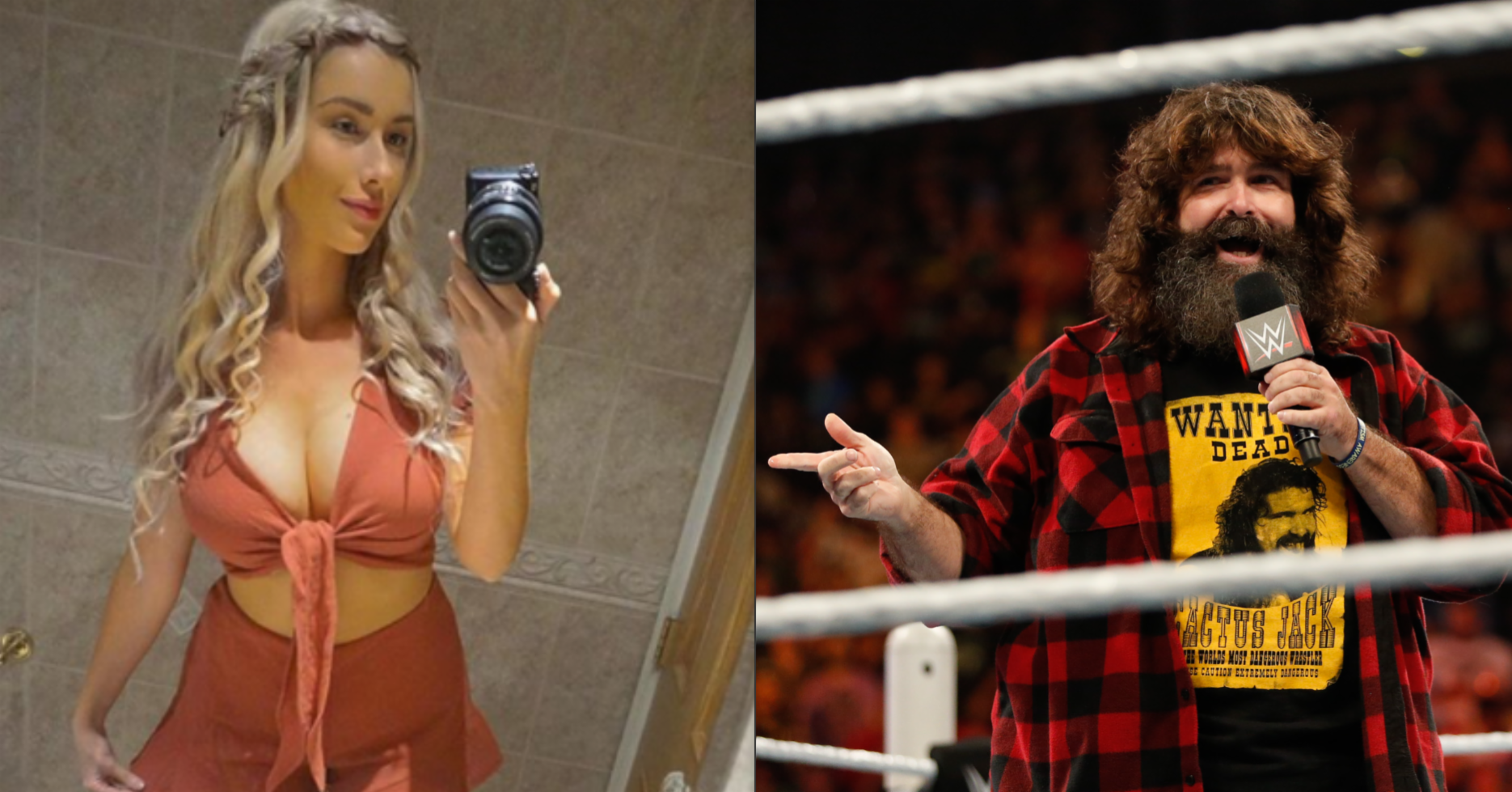 Left: Instagram/@noellefoley
https://www.instagram.com/p/BEwwB7WJEyH
Prepare to be visually body-slammed by photos of Mick Foley's smoking-hot daughter, Noelle. 
The rough-and-tumble WWE Hall of Famer's surprisingly hot offspring has amassed over 750,000 followers on Instagram with countless sexy posts, many of which are accompanied by body-positive messages. 
https://www.instagram.com/p/BaXrJfIg-B0
Wrestling fans are sure to appreciate Noelle's appreciation of the art. She regularly gives updates on her dad's engagements and even went as Nikki Bella for Halloween. 
https://www.instagram.com/p/Ba-cSiZg-cS
Truthfully, it's probably the 23-year-old beauty's willingness to flaunt her rockin' bikini bod that keeps fans coming back for more. 
https://www.instagram.com/p/BcEOA8bgh4O
Check out more of Noelle's hottest Instagram shots below: 
https://www.instagram.com/p/BOySoH-hYs-https://www.instagram.com/p/BH3ZQT7BcMQhttps://www.instagram.com/p/BAiQl_9JE9Hhttps://www.instagram.com/p/BENAx-xJEy9https://www.instagram.com/p/BXWKMZYAEdehttps://www.instagram.com/p/BWIuhXggJ9rhttps://www.instagram.com/p/BcldRubABfXhttps://www.instagram.com/p/BPgzwqtBzQghttps://www.instagram.com/p/5sALFIJEywhttps://www.instagram.com/p/27Xy0NJE3ihttps://www.instagram.com/p/BZjeuZtAX0Bhttps://www.instagram.com/p/BZ32xbLgZfq
h/t: FHM