Inside Olivia Burns' Stunning Maxim Cover Shoot
Check out exclusive photos of the first "Maxim Cover Girl" contest winner here.
Even in a plain black sweater and jeans, it's impossible
to miss Olivia Burns, with her wide green
eyes and pillowy lips. It's hard to believe, then,
that the winner of the inaugural Maxim Cover
Girl competition almost gave up on modeling
altogether. "I used to just dream of being a model,"
says Burns, who lives in Wellington, Florida,
"but I felt like you had to be really tall to do it."
Fortunately for Burns—and the rest of us—she didn't give up. Last fall, Maxim went in
search of the sexiest undiscovered potential cover models in the world, and
we put it to a vote. After a three-month public voting process, Burns was
crowned the first-ever winner of the Maxim Cover Girl competition, beating
out over 10,000 entrants. 
It was the first time a leading national men's
magazine has selected a cover girl through a democratic vote. And our
readers responded with fervor: The contest drew over 18 million unique
visitors with more than 27 million impressions.
As the winner, Burns received a check for $25,000, an exclusive appearance
on Maxim's cover, and a feature spread in this month's magazine, all shot
by legendary fashion photographer Gilles Bensimon. Each of the top ten
runners-up will be featured on a page in a future issue of Maxim. By all
accounts, the contest was an enormous success, and more Cover Girl
contests are in the works.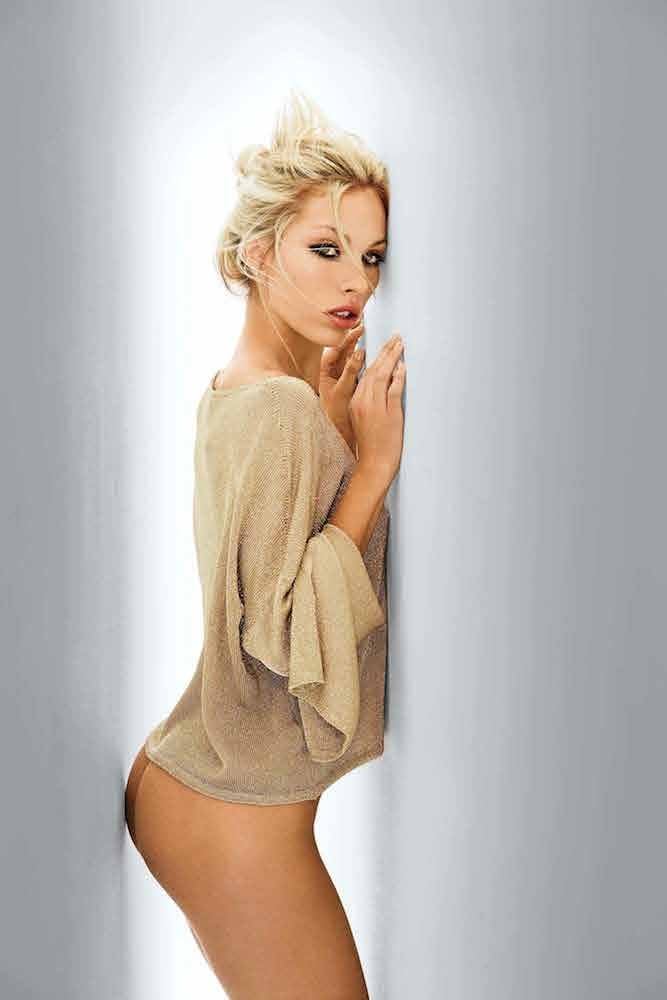 Not only did we crown our first democratically
elected cover girl, but the contest was also for a worthy cause: Twenty-five
percent of proceeds from the contest went to Homes for Wounded Warriors,
a charity founded by former NFL All-Pro defensive end Jared Allen that
builds handicapped-accessible homes for wounded veterans.
It almost didn't happen for Burns. At 5'6″, Burns missed the height
minimum for certain modeling agencies, but thankfully, after speaking with
local agents, she soon discovered that her stature was not a career-breaker.
"They said height isn't everything," she says. "Even though it was a little
bit restricting, I was able to do a lot of print modeling." The 21-year-old started modeling for apparel brands when she was 16 years old. Her mom
paid for a photo shoot with a local photographer, and then things started to
happen. "I've kind of forgotten about wanting to be tall," she jokes.
But as time passed, she shifted her focus to a career in real estate, and
modeling became a side gig. One day in August changed everything for her:
Burns' mother sent her the link to the Maxim Cover Girl competition the
day before it closed. She decided to give it a go and asked friends and family
to spread the word.
Burns beat out thousands of gorgeous women from around the world to
take the crown. A friend contacted her to let her know she had won. "I was
actually in disbelief," says Burns, "because I wasn't checking the page the
last day and I had a friend tell me, 'Olivia, you won.' It was so crazy, and I was
so excited. I was almost crying."
Now Burns is thinking about pivoting her career into full-time modeling.
And as the Maxim Cover Girl, she'll surely have ample opportunities.
One thing will stay the same, though: Burns is an accomplished equestrian
and plans to continue horseback riding. She competes six to seven
times a year and rides at least five days a week. She also trains horses at her
mother's farm. Burns goes to the gym almost every day to strength train and
do cardio exercises, but she says riding helps her maintain her toned figure.
"It's a totally different workout, and almost every time I go out there,
it's a full cardio workout," she says. Burns is a self-avowed animal lover. She
works part-time as a veterinary technician and has fostered approximately
65 dogs with her mother. "It's super rewarding because you get to save lives,"
she says.
Burns says anyone she dates has to love animals—and yes, she's single. "I
do like someone who's affectionate and shows they care and has time for me," she says. "Someone that loves animals. Someone who's laid-back and chill."
She has an idea for the perfect date, too.
"I would love for someone to take me out on a boat for dinner," she
reveals. "That would be a dream date. I've seen that in movies, and it looks
amazing." Take note, gentlemen.
https://www.instagram.com/p/BThQrFsBgBPhttps://www.instagram.com/p/BVDxhyaBty_https://www.instagram.com/p/BanY8B0hj5-https://www.instagram.com/p/BU-wwC5hzGghttps://www.instagram.com/p/BYcC-7MBEy-
Pick up the January/February issue, on sale January 9th, and be sure to subscribe so you never miss an issue.