Pamela Anderson Asks Americans to Turn Away From Porn
Easier said than done.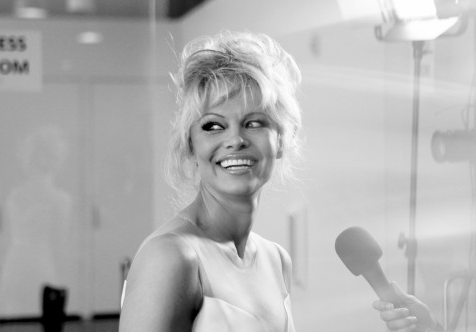 Pamela Anderson—Baywatch star and sex symbol recognized around the world from her infamous X-rated video with ex Tommy Lee—has written a Wall Street Journal op-ed speaking out against pornography's effects on society.
"Take the Pledge: No More Indulging Porn" was co-authored by Anderson and Rabbi Shmuley Boteach. It uses the recent sexting controversy with former Congressman Anthony Weiner as an example of how detrimental porn can be to a man and his relationships. 
It may seem contradictory to take advice from a woman whose body has been blasted all over the internet of her own free will and otherwise. But if there's anyone well-versed on how your sex life affects your public life, it's Pam.
From our respective positions of rabbi-counselor and former Playboy model and actress, we have often warned about pornography's corrosive effects on a man's soul and on his ability to function as husband and, by extension, as father. This is a public hazard of unprecedented seriousness given how freely available, anonymously accessible and easily disseminated pornography is nowadays.


Put another way, we are a guinea-pig generation for an experiment in mass debasement that few of us would have ever consented to, and whose full nefarious impact may not be known for years. How many families will suffer? How many marriages will implode? How many talented men will scrap their most important relationships and careers for a brief onanistic thrill? How many children will propel, warp-speed, into the dark side of adult sexuality by forced exposure to their fathers' profanations?
Anderson and Boteach continue, using Weiner as an example of a new form of man who despite being secure in life yearns for something detrimental to satisfy them—simply because the internet is easily accessible and allows for the option. They urge this emerging group to remove themselves from technology, where Tinder, Instagram, and Facebook encourage devious behavior behind a screen, and focus on the physical world.
The sensual revolution would replace pornography with eroticism—the alloying of sex with love, of physicality with personality, of the body's mechanics with imagination, of orgasmic release with binding relationships.
In short, everyone should pledge never to watch porn again and instead, just go back to having good old-fashioned sex—a request Anderson and Boteach believe is reasonable. 
Simply put, we must educate ourselves and our children to understand that porn is for losers—a boring, wasteful and dead-end outlet for people too lazy to reap the ample rewards of healthy sexuality.
While we're not sure we agree with the authors' thesis at all, we have to admit their words will hit home for some. After all, who in the hell would want Pamela Anderson thinking they're a "lazy" schlub?
h/t BroBible