Pamela Anderson Bares All, Goes Brunette For Retro Paper Mag Spread
A naked Pam has gone from 'Baywatch' to brunette.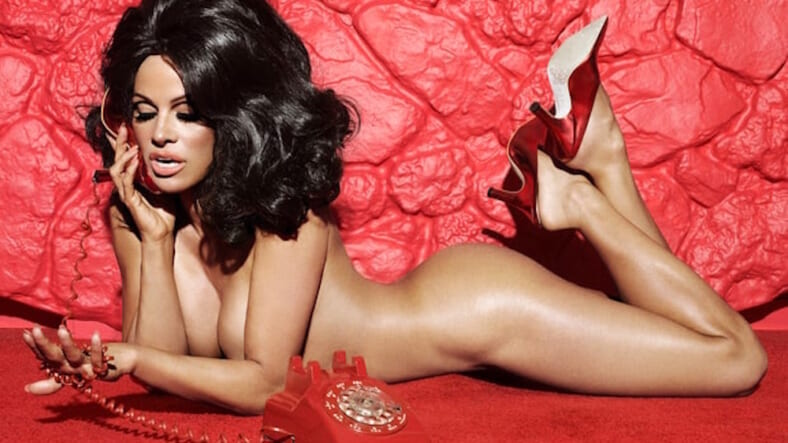 Downtown Manhattan monthly Paper has been on a tear ever since breaking the internet with that instantly classic 2014 cover shoot of an oiled-up Kim Kardashian balancing a Champagne flute on her bountiful bottom. 
In their latest caper, the mag styled a nude Pamela Anderson in a '60s-style brunette wig, with little more than a pair of red heels and a matching rotary phone and boob tube. 
The 48-year-old former Baywatch blonde still looks as stunning as ever, and says she's enjoying life as she pushes the big 5-0. 
"It's a great time for me right now," she tells Paper. "My kids are grown. I'm so proud of them, and they are very proud of Mom. 
"It's very freeing to still be able to be myself. What a relief. And, to have my kids' approval, respect and love is all I need. I even have a man in my life that gets me like never before. That is everything!"