Paulina Gretzky Deleted Pics of Dustin Johnson From Her Instagram and the Internet Is Shook
Does this mean she's available?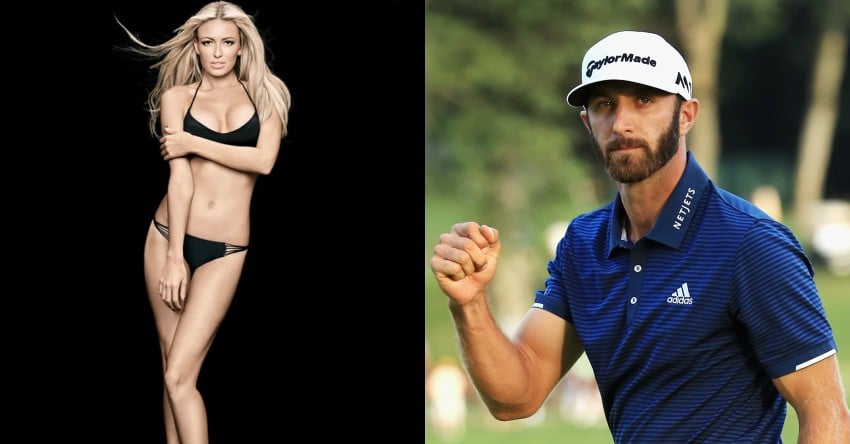 (Left: Maxim, Right: Getty Images)
The ever-vigilant WAGs-watchers at Barstool caught this: It looks like pics of golf pro Dustin Johnson can no longer be found anywhere in Paulina Gretzky's Instagram profile.
That's significant. It means Barstool folks pay unusually close attention to Gretzky's Insta (who are we to judge?) and it may signal the couple is over and done.
" tml-render-layout="inline
Seriously, Tiger Woods is still there but Johnson is gone? Something is definitely afoot.
Other online publications have taken the tack of posting thumbnails of Paulina Gretzky's entire feed to prove the point, but we'll avoid that and just say we believe them. 
https://twitter.com/barstoolsports/status/1038585804715696128
Gretzky is, of course, is a longtime Maxim favorite, and it's not like we need to explain why. 
We've covered this couple in the past, and it's worth noting that some there are some telltale missing Instas from this post published in 2016. 
Our intense 5-minute sleuthing does lend some credence to the assertion that images of the happy couple are indeed gone from Gretzky's account. 
Which is a great reason to remind you how killer that account truly is, regardless of who else is in photos with her.
" tml-render-layout="inline
" tml-render-layout="inline
" tml-render-layout="inline
" tml-render-layout="inline
" tml-render-layout="inline
" tml-render-layout="inline
" tml-render-layout="inline
" tml-render-layout="inline