Paulina Gretzky's New Bikini Pics Prove Her Golf Star Husband Is the Luckiest Man Alive
Well done, Dustin Johnson.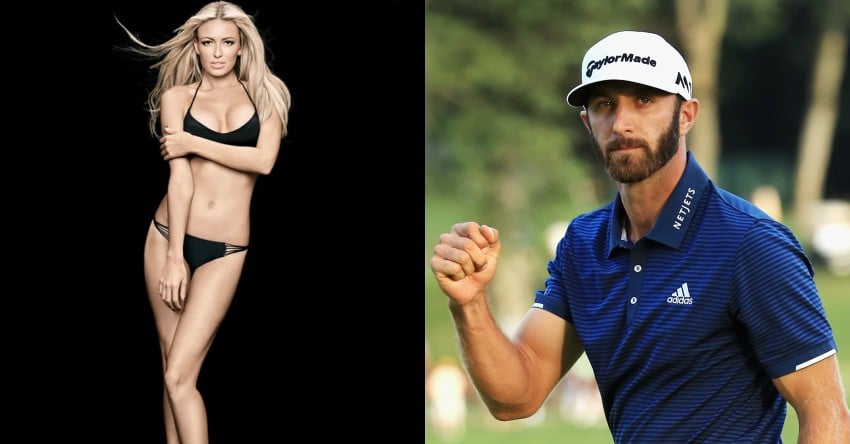 (Left: Maxim, Right: Getty Images)
Dustin Johnson isn't just the PGA Tour's current No. 1 golfer with the second-most World Golf Championship wins ever (though he's no where near Tiger Woods' 18 WGC victories), he's also married to sexy hockey heiress Paulina Gretzky. 
He and The Great One's daughter have two children together, but the hot mama still has the same incredible body Maxim shot back in 2013. 
https://www.instagram.com/p/BiF9KGXAnY8
The 29-year-old model and musician recently visited exotic locales including the Turks and Caicos Islands and the Bahamas. Her 675,000-plus Instagram followers were pleased to see that she donned a bikini at every beach. 
Not long ago, she also pulled an Elizabeth Hurley by breaking out a red-hot one piece on the idyllic Hawaiian golf course her husband won the Sentry Tournament of Champions. 
https://www.instagram.com/p/BdrD0EDARMH
See more of Gretzky's hottest 'grams below: 
https://www.instagram.com/p/6s2e4lsj_6
https://www.instagram.com/p/BSt-hRKgI6Shttps://www.instagram.com/p/BByYcliMj1w
https://www.instagram.com/p/bXC95EMj-7https://www.instagram.com/p/4DQlCGMj-6