Watch Val Dodds, April O'Neil and Other Porn Stars Describe Their Steamiest Public Sex Experiences
"I've had sex in a church."
Image: YouTube/Wood Rocket
The latest "Ask a Porn Star" segment has arrived, and this time the erotically inclined actresses answer the burning question, "Have you ever had public sex?"
Every single one said yes, but it'd be a bit of a buzzkill if the clip ended there. Thankfully, they were all keen to elaborate. Cassandra Cain kicks it off with a story involving the windy city's public transit.  
"I've had public sex on the Metra, the Chicago train, and it was completely empty. That's why we did it."
Bobbi Dylan has gotten down on a different mode of transportation.
"In the ocean on a jet ski, which is pretty open because I lived in a beach town. All of the [New York] Yankees and Giants people have houses there, and I'm just being a ho.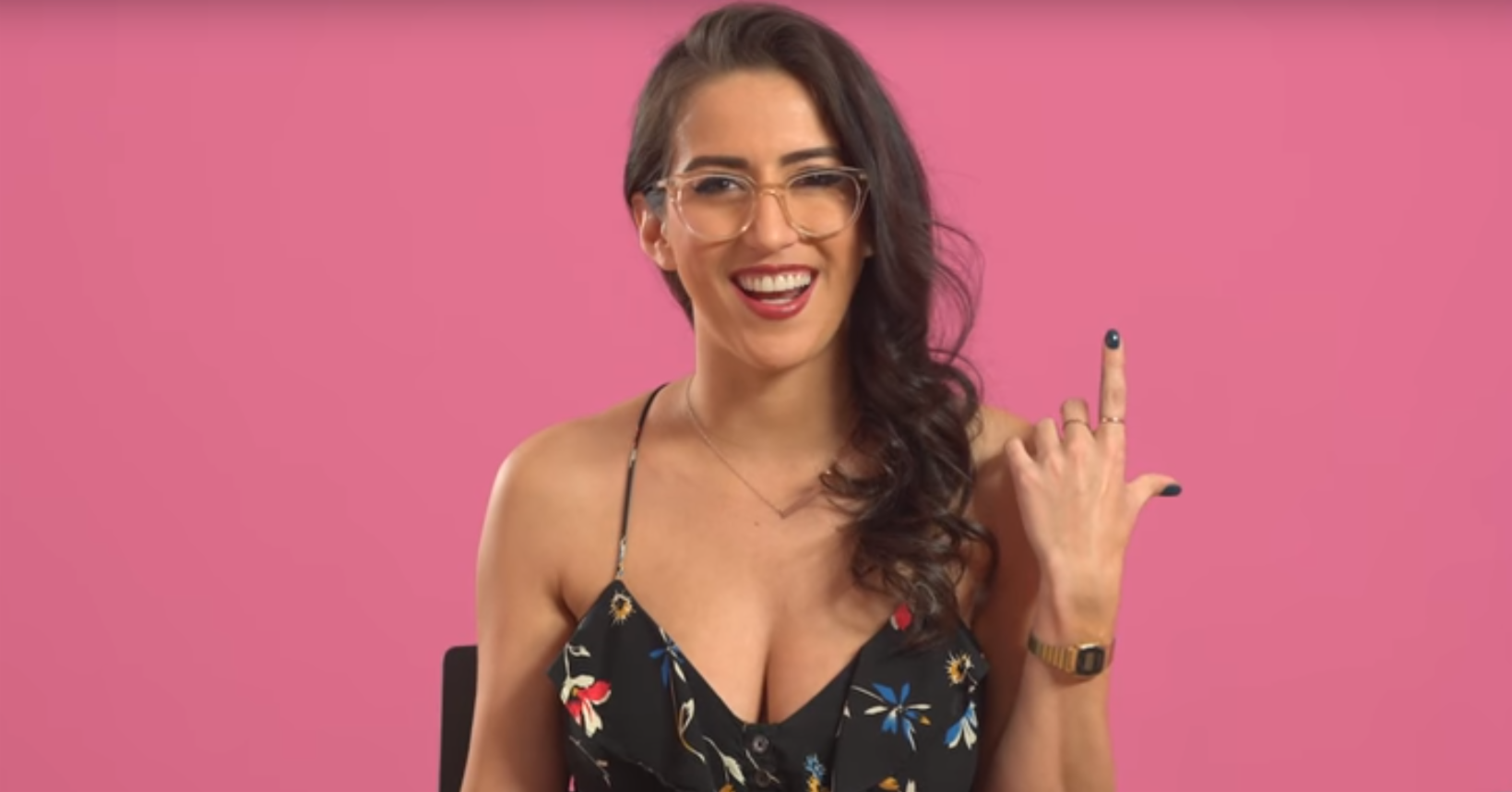 Fearing potential legal persecution, April O'Neil supplied a vague description of her outdoor adventure. 
"I don't want to get in trouble legally… but it was in a different country in the gardens of a historical place," O'Neil explained. "The gates weren't locked, so we just went in and had sex in there. We kind of freaked out—a guy came in walked around and we hid behind some trees, and he went back out. Yeah, that was fun."
And if you're at all religious, you probably don't want to know where Val Dodd had one of her public sex experiences…
"I've had sex at a church. No one was around, but it was still pretty public. And I've also fooled around at a water park in the pool." 
If you've never felt the invigorating rush of fooling around under the nose of passersby, let Jenna Ross explain what you're missing.
"You definitely orgasm harder, because of the risk factor and the fact that you have so much adrenaline going that you feel everything more intensely." 
Get out there and get it on, people.