Porn Stars Watched Kim Kardashian's Infamous Sex Tape, and They Were NOT Impressed
"I don't think she likes sucking d*ck."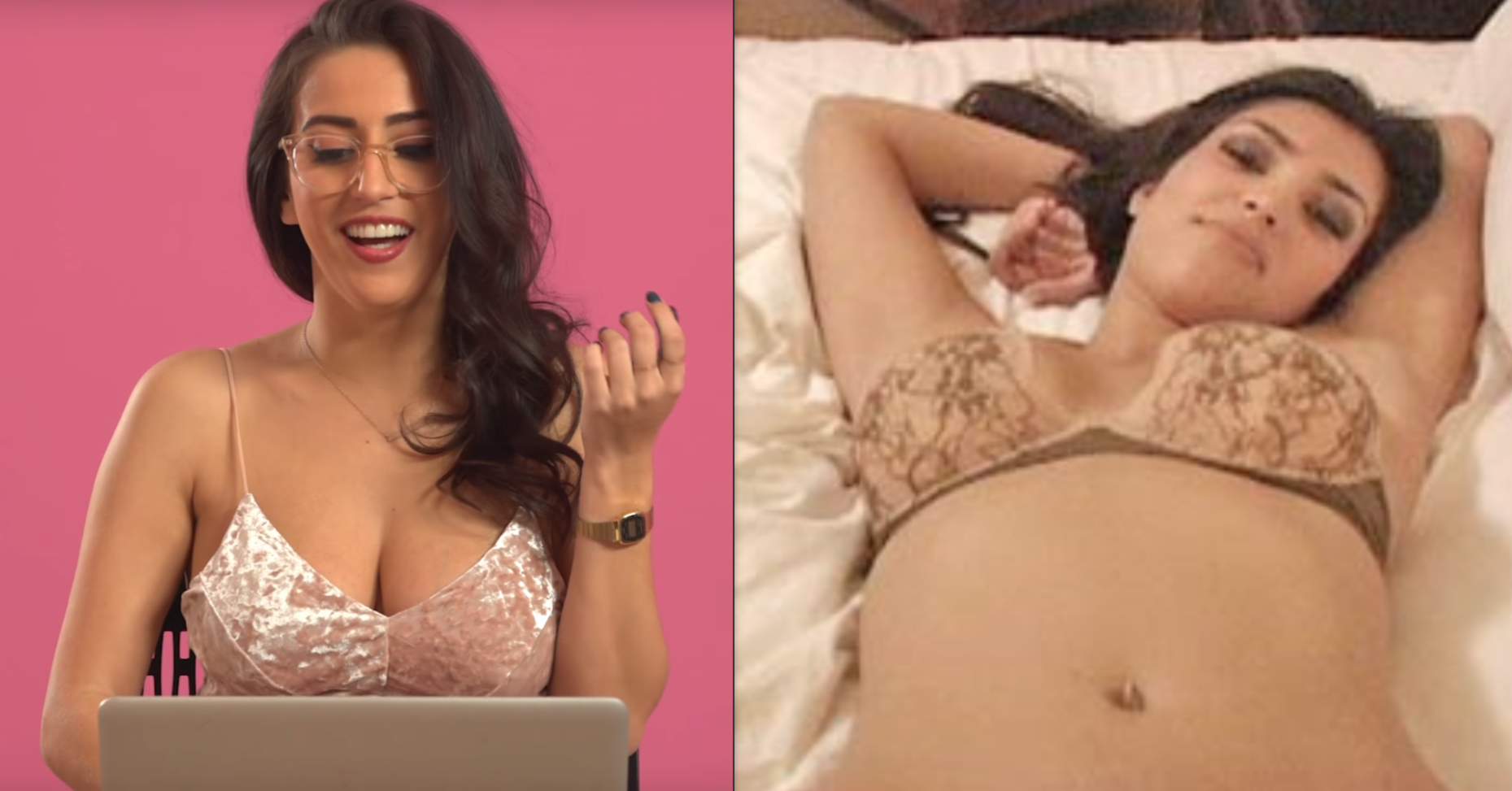 Left: YouTube/Wood Rocket
From the same geniuses who brought us countless intriguing "Ask a Porn Star" segments, Wood Rocket is back with a new clip of the adult industry's biggest names giving live commentary on Kim K and Ray J's infamous sex tape, Kim Kardashian Superstar. 
From the get-go, Leya Falcon was agitated. "OK, when are you fucking? When do they start fucking?! Ray J is indoors wearing sunglasses." She doesn't have to say it: that's a douchebag move. 
Both Gabriella Paltrova and April O'Neil also noticed that they were both chewing gum "like assholes." 
Meanwhile, Falcon was still pissed that nothing sexual had happened yet. "We don't care Ray J, just pull your fucking dick out." 
When they finally did start going down on each other, every single porn star gave harsh critiques of their technique. 
"I don't think she likes sucking dick," O'Neil said, which is unfortunate because, you know, they were making a sex tape. 
After some hilarious impersonations of Kim's "whiny" sex voice, everyone was equally disappointed with the anti-climactic climax.  
"They finished?" asked Amber Chase. "She's fixing her hair. That was uninspiring." 
All it takes is a look at the sex tape's trailer to see that it's pretty awful. 
https://www.youtube.com/watch?v=TF-RU2s5nok
h/t: FHM