It's Rihanna's Birthday, So Celebrate With Her Hottest Moments of All Time
There are plenty.
(Getty Images)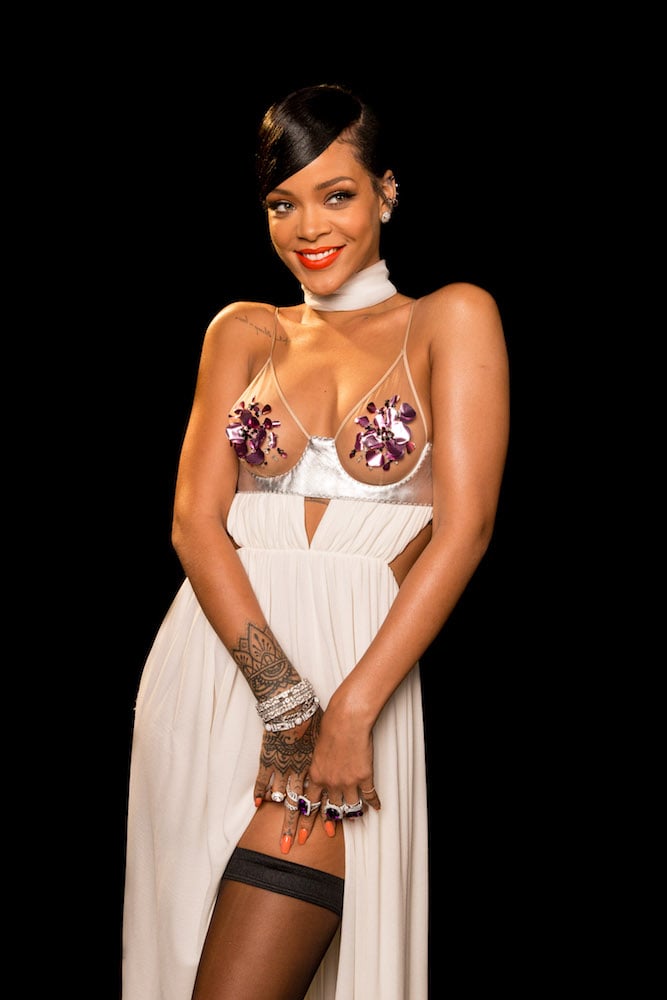 Pour it up and take a bow because Barbadian badass Rihanna celebrates her birthday today.
She's been our hottest pop star for over a decade, hitting it big in 2005 with "Pon de Replay" and then finally going bad in 2007 with "Umbrella."
She's been giving us "Wild Thoughts" ever since…
Not since Madonna's '80s heyday or Janet Jackson in the '90s had sexual provocation been so front-and-center to a pop star's career. We certainly aren't complaining.
Celebrate another decade of Rihanna's reign with her hottest moments of all time above, and be sure to check out some of her most sizzling Instagram shots, below.
We've got way more than "Love On The Brain"…
https://www.instagram.com/p/BZbY07KjelC
https://www.instagram.com/p/BGSuvdKhM5y
https://www.instagram.com/p/BDEJX7AhM50
https://www.instagram.com/p/BEbFNVlBM39
https://www.instagram.com/p/BegmhbgFV5o
https://www.instagram.com/p/Bee-SN1F90j
https://www.instagram.com/p/BcQI65AD95R
https://www.instagram.com/p/BaiVTZwDoBD
https://www.instagram.com/p/BDnyg7nhMzY
https://www.instagram.com/p/8Dd6HThM-V