Here's Rihanna Visiting a Giant Bikini-Clad Statue of Herself in Berlin
Just paying her respects, as we all must do…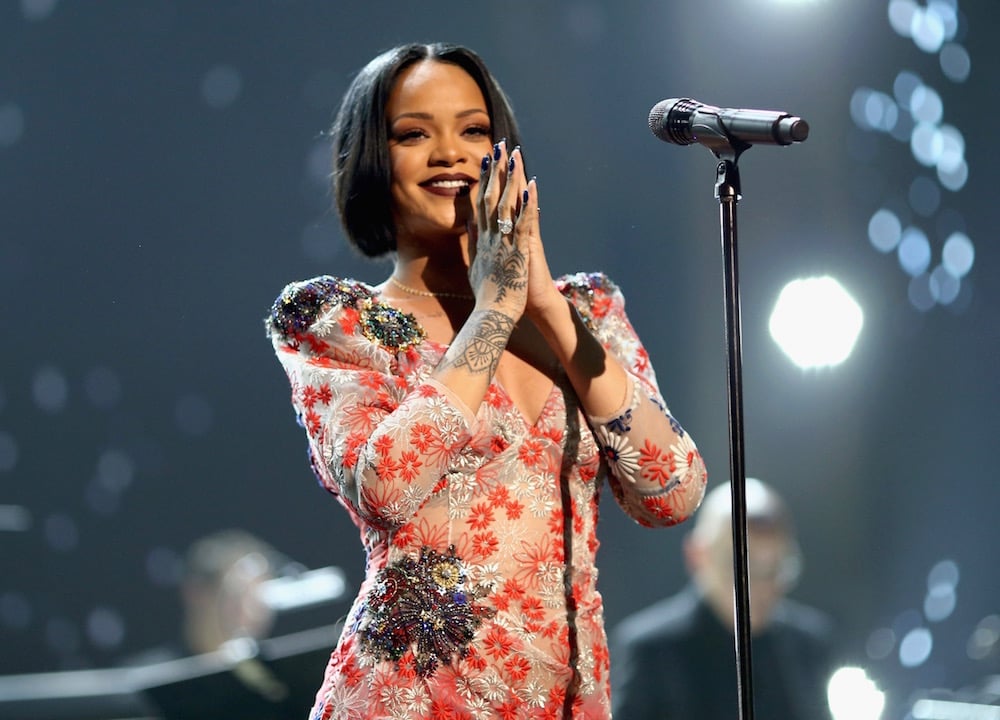 This June, we sort of scratched our heads about the erection of a giant headless Rihanna statue in Berlin, part of a larger collection of other headless celebrities by Juan Sebastián Peláez. What was this guy getting at, and why was her face superimposed onto her boobs?
RiRi clearly dug it. The singer recently made a pilgrimage to Berlin to worship at the feet of her very own shrine. What resulted was not a spiritual reawakening or realization of her own divine authority, but a silly Instagram post and joke about her boobs.
"Went to visit my boobs," Rihanna wrote. "The biggest they'll ever be."
In that case, we'll definitely work, work, work on getting over there to see for ourselves.