Maxim Russia Model Rina Grishina Will Whet Your Appetite With This Saucy Kitchen Shoot
YUMMY.
Meet Rina Grishina, the sexy TV starlet who recently stripped down to her lingerie for a totally tasty shoot with Maxim Russia. 
What's with all the food, you ask? Well if you must know, Grishina has garnered fame for, among many other roles, her appearances as Sveta on the hit Russian comedy Kitchen. 
As one could imagine, the sitcom focuses on shenanigans that ensue in a hotel restaurant's kitchen. 
Thanks to Maxim Russia, you can watch Grishina bring the heat to a different kitchen in the sizzling behind-the-scenes clip below. 
Check out more piping-hot photos from the blonde beauty's shoot with our Maxim comrades—as well as her hottest 'grams—below. 
Now THIS is the kind of Russian/American "collusion" we can really get behind. (See what we did there?)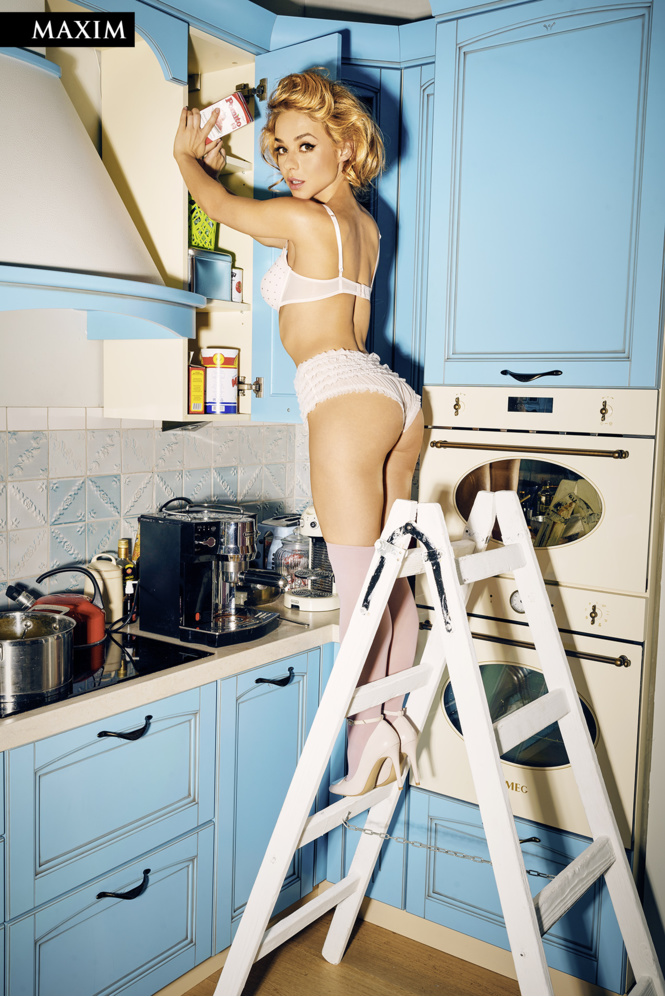 https://www.instagram.com/p/BV_1NM1hh8A
https://www.instagram.com/p/BUWTpV7hcd9https://www.instagram.com/p/BTqhWjYhzbghttps://www.instagram.com/p/BUwEvd8hNM_https://www.instagram.com/p/BKbDxQmgb_t