Scarlett Johansson Just Revealed That Doesn't Believe in Monogamy
"It is not a natural thing."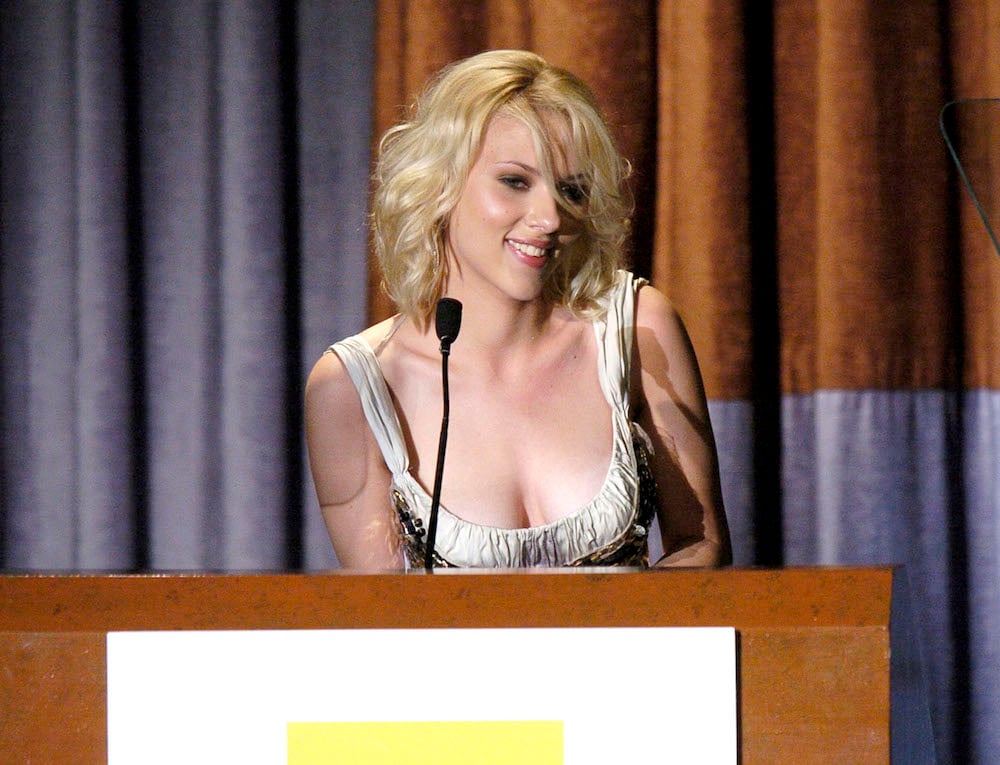 Recently, actress Scarlett Johansson separated from her second husband, French journalist Romain Dauriac. While the news may have prompted some of us to say "Mon dieu!" in shock, we can't feel too sad. ScarJo doesn't really buy the whole "monogamy" thing anyway.
In her interview for the March/April issue of Playboy, ScarJo sounded somewhat like a newly sexually liberated college freshman. When asked her opinions on marriage, she admitted she does not believe monogamy is a "natural thing":
I think the idea of marriage is very romantic; it's a beautiful idea, and the practice of it can be a very beautiful thing. I don't think it's natural to be a monogamous person. I might be skewered for that, but I think it's work. It's a lot of work. And the fact that it is such work for so many people—for everyone—the fact of that proves that it is not a natural thing. It's something I have a lot of respect for and have participated in, but I think it definitely goes against some instinct to look beyond. 
Now this doesn't mean ScarJo lives her life as her character did in Vicky Cristina Barcelona, entering threeway relationships with Javier Bardem and Penelope Cruz and fornicating in art studios. She simply believes monogamy is a man-made concept, and, with two marriages under her belt, she appears to participate in it.
But it's nice to imagine what if…
" tml-embed-width="640″ tml-embed-height="430″ tml-render-layout="inline