Gigi Hadid Handles Fashion Show Wardrobe Malfunction Like a Pro
The fearless model kept on walking.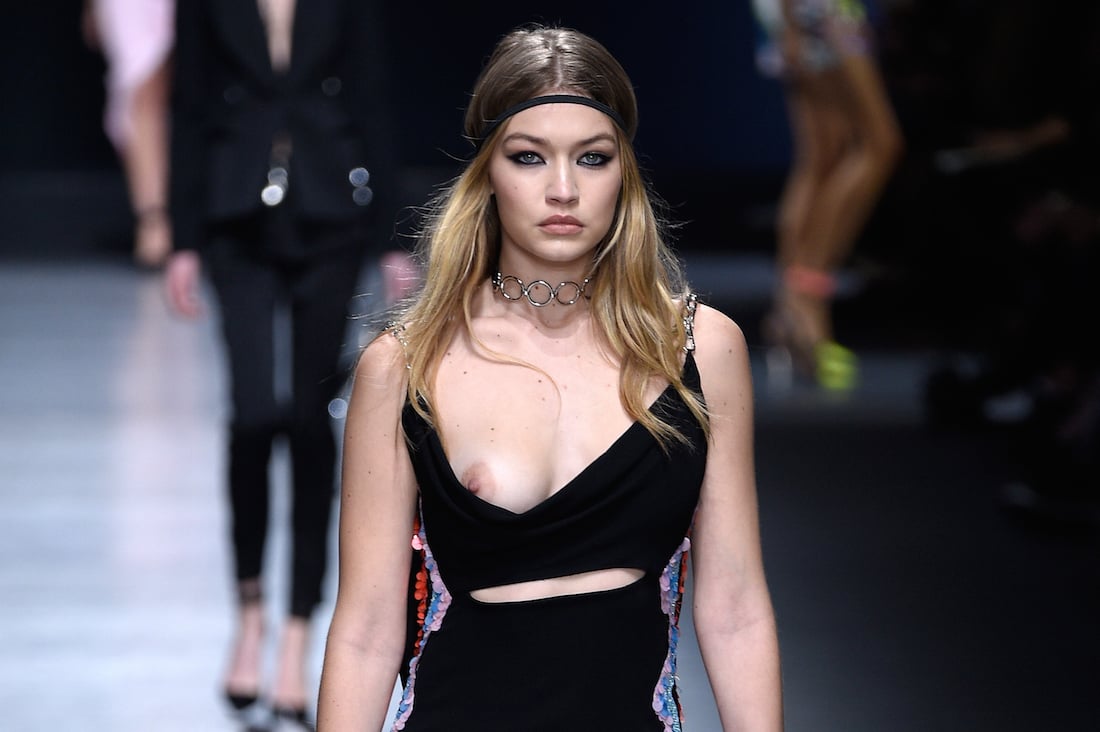 Supermodel Gigi Hadid toes a fine line between high fashion and bombshell sex appeal. Luckily, at the Versace Show at Milan Fashion Week this Friday, spectators got a bit of both.
While strutting down the catwalk in a daring, low-cut number, the model suffered a serious case of nip slip. In fact, her entire right breast popped out, leaving her completely exposed before fashion's inner circle. Undeterred, the supermodel sashayed on, blessing us with one of the boldest moments from her red-hot career.
"It was literally the longest runway I have ever seen at a fashion show ever, and she had to walk half of it with her boob out," a witness told Page Six.
Check out Gigi's model moment here:
After the show, Gigi showed us just how much of a trooper she is. Donatella Versace herself gave Gigi a high-five on stage, and the model later took to Twitter to laugh off the wardrobe malfunction.
Wadrobe malfunctions happen on the runway every day of fw & are…unfortunate,lol,but let's talk instead about the new VERSACE CHOKERS😍😜🤘🏼✌🏼

— Gigi Hadid (@GiGiHadid) February 26, 2016
" tml-render-layout="inline
& the bags & the boots & the coats & everythinnngggg, killin me Donatella @Versace !!!!!!! 😍😍

— Gigi Hadid (@GiGiHadid) February 26, 2016
" tml-render-layout="inline
We'll hold our breath until Milan Fashion Week ends on March 1, but we doubt we'll get anything else as exciting as this.