The 20 Sexiest GIFs Ever Made of Megan Fox
You're welcome.
Photo: Ellen von Unwerth/Frederick's of Hollywood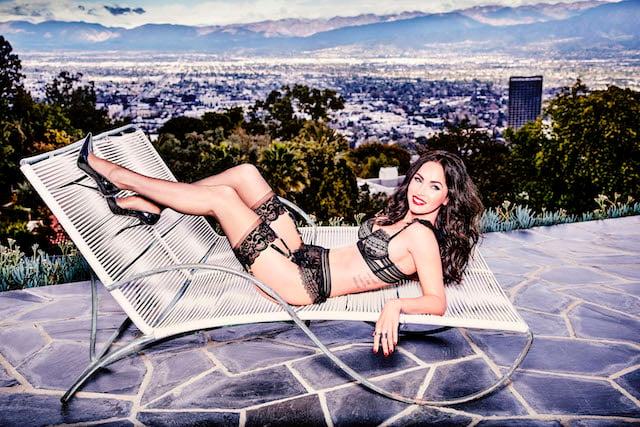 We've seen mega babe Megan Fox burn up the big screen in flicks like Transformers, Teenage Mutant Ninja Turtles, and Jennifer's Body, where she does stuff like make out with Amanda Seyfried. Remember that scene?
Yeah, that one. Impossible to forget. Hot damn.
And in a smoldering recent photo shoot for Frederick's of Hollywood, which the former Maxim cover girl a co-owner and brand ambassador, the wold-beating beauty reminded us once again that she is an actual goddess who walks among us.
" tml-render-layout="inline
And since we can never have enough Megan Fox in our lives, please enjoy these 20 magnificent, moving GIFs of the beloved actress to make your day a whole lot better.
Enjoy.
1. 
2. 
3. 
4. 
5. 
6. 
7. 
8.  Part 2.
9. 
10.
11.
12.
13.
14.
15.
16.
17.
18.
19.
20.