The 20 Sexiest GIFs Ever of Mila Kunis
Proof that Mila is one of the hottest women alive.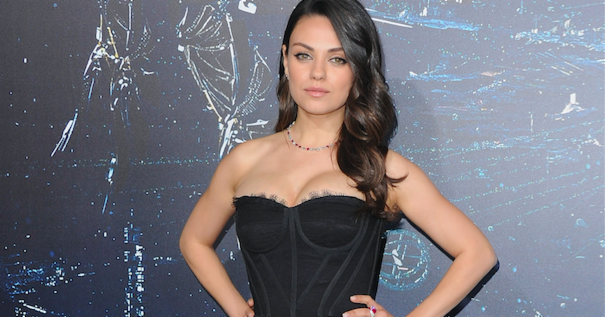 Getty Images
Once sweet and sassy on That 70's Show, Mila Kunis is now a full-fledged mega-babe, occasionally starring in very adult roles that send a shiver up your spine and a tingle down your crotch. For instance, remember the sex scene with Natalie Portman in Black Swan? I know I do.
So, I put together a delightful compilation of the 20 sexiest GIFs in existence of the stunning actress, so that we can all fully acknowledge and appreciate her sheer beauty and mind-blowing hotness. 
Please enjoy responsibly. 
1. 
2. 
3. 
4. 
5. 
6. 
7. 
8.
9.
10.
11.
12. Oh, hey Natalie Portman.
13.
14.
15.
16.
17.
18.
19.
20.
And here's one more, just to remind you that Mila Kunis is the coolest woman on the planet:
And finally, this throwback, only because she sticks her entire fist in her mouth:
We love you, Mila Kunis. Never change.