This Former Maxim Cover Model Is the 'World's Hottest Marine', And We Have the Pictures to Prove It
Feast your eyes on a few good pics.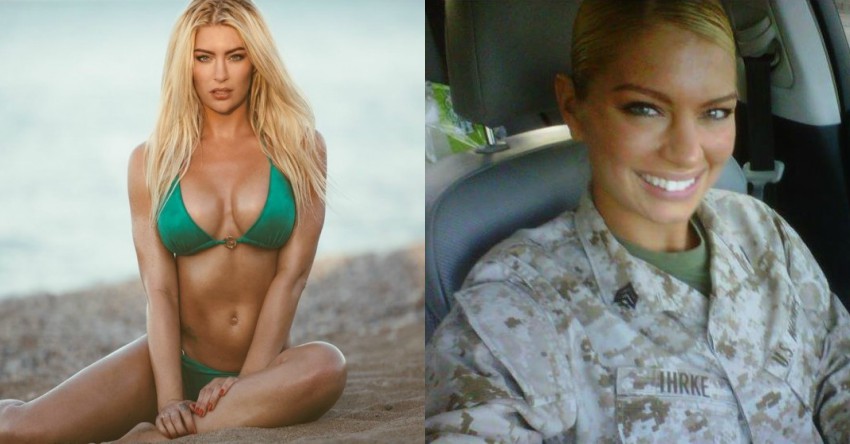 Photos: Shannon Ihrke
Shannon Ihrke might be the sexiest servicewoman we've ever seen.
https://www.instagram.com/p/BNDW-cFDjRN
The "American as F*ck" Minnesota native served on active duty for four years as a sergeant in the Marine Corps. Maxim has known her for quite some time.
https://www.instagram.com/p/-l9kSzEcMV
Back in 2011, she was one of our "Hometown Hotties" finalists.
https://www.instagram.com/p/nNoyC_EcLy
A few years later, she adorned the cover of our "Salute to the Military" issue.
Most recently, she was voted the hottest model in Midwest Group One of Maxim's Cover Girl competition.
Don't let her bombshell looks deceive you. Her firearm and martial arts training would quickly render you utterly defenseless.
https://www.instagram.com/p/qAFJ64EcMPhttps://www.instagram.com/p/BYeGWntFFAf
The New York Post recently dubbed Ihrke the "world's hottest Marine." Their interview revealed that she's retired from the military in lieu of a full-time modeling career.
"I simply enjoy exploring my modeling range and working with some incredibly talented artists and trying to help others along the way."
Obviously, this green-blooded beauty knows how to shine for the camera. Check out her hottest 'grams below:
https://www.instagram.com/p/BbR5GIYFyK1
https://www.instagram.com/p/BaiMsNvFYQ4
https://www.instagram.com/p/Bal0tGSFb8w
https://www.instagram.com/p/BaSbIVmlL8f
https://www.instagram.com/p/BX1nxnLlB_r
https://www.instagram.com/p/BZoA3tml8Z6
https://www.instagram.com/p/BDqjX1_kcHO
https://www.instagram.com/p/BYuHvVJhvl2
https://www.instagram.com/p/BTtVg3tFTR_
https://www.instagram.com/p/BTSmHiKlpRE
https://www.instagram.com/p/56-jTokcJx
https://www.instagram.com/p/BOhbaxQjwIF
https://www.instagram.com/p/9_FHEkkcEA
https://www.instagram.com/p/u0gOX5kcNR
https://www.instagram.com/p/BAiDHH6EcP0