'Pretty Little Liars' Beauty Shay Mitchell is Down With Nip Slips, Says 'They're Fun'
"At the end of the day, if you get a nip slip, you get a nip slip."
Photo: Maxim
As a co-star on one of ABC's commercially successful teen dramas, Pretty Little Liars actress Shay Mitchell has taken plenty of steps down the red carpet.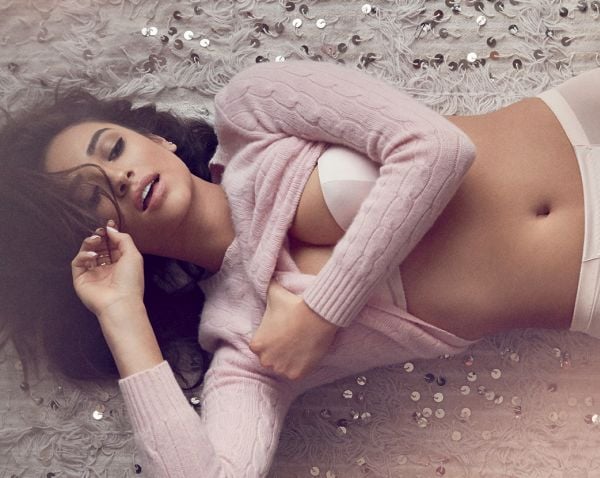 But unlike most celebs, the former Maxim cover model doesn't fear the fashion faux pas colloquially known as the nip slip. In fact, in an interview with Modeliste Magazine, Mitchell actually implied she enjoys a little unintended nudity. 
"My most embarrassing red carpet moment is probably nip slips all the time… But, I mean, that's what makes it fun. You don't want every red carpet to go smoothly, do you? [At] the end of the day, if you get a nip slip, you get a nip slip."
That carefree attitude is truly inspiring, isn't it? We could all learn a thing or two about overcoming feelings of self-consciousness from Shay. 
Maybe that's how she's able to look so consistently at ease on camera. Whether she's posing for a sexy photo shoot, rocking a Ramones T-shirt or chowing down on some pizza, she always manages to exude beauty. The pics below are proof: 
" tml-render-layout="inline
" tml-render-layout="inline
" tml-render-layout="inline
" tml-render-layout="inline
" tml-render-layout="inline
" tml-render-layout="inline
" tml-render-layout="inline
" tml-render-layout="inline
" tml-render-layout="inline
" tml-render-layout="inline
" tml-render-layout="inline
" tml-render-layout="inline
h/t: FHM