Sofia Vergara Once Again Named the World's Highest-Paid TV Actress
That's five years in a row.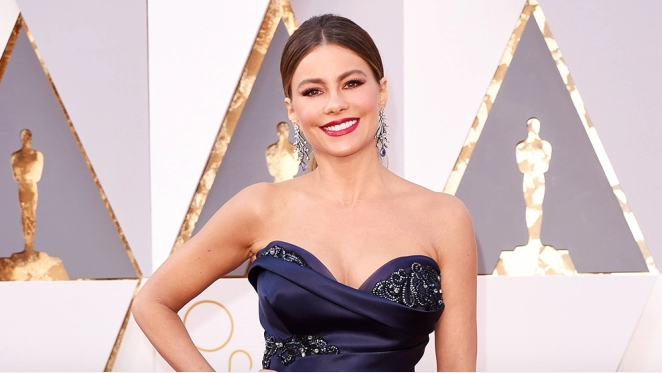 It seems that no one stands a chance in outranking the stunning Sofia Vergara.
According to Forbes, the perennially sexy 44-year-old earned the top spot on their TV actress list for the fifth year in a row, earning a whopping $43 million dollars before management fees and taxes are deducted.
Not only does this make her close to $20 million richer than runner-up Kaley Cuoco (who raked in $24.5 million), this also solidifies her spot over her small screen male counterparts. Basically, it means Sofia is a straight up boss. 
Aside from her work on ABC's long-running sitcom, Modern Family, Vergara's signature voice can be heard during an array of commercials and endorsements, ranging from makeup to medical scrubs. These all lent a big hand in the 66% increase to her earnings reported from the previous year. 
Below, you can see just who made it onto the 15-person list, and confirm if your favorite TV actresses managed to bring home the big bucks:
1. Sofia Vergara — $43 million
2. Kaley Cuoco — $24.5 million
3. Mindy Kaling — $15 million
4. Ellen Pompeo — $14.5 million (tie)
5. Mariska Hargitay — $14.5 million (tie)
6. Kerry Washington — $13.5 million
7. Stana Katic — $12 million
8. Priyanka Chopra — $11 million
9. Julianna Margulies — $10.5 million
10. Julie Bowen — $10 million
11. Pauley Perrette — $9.5 million
12. Patricia Heaton — $8.5 million
13. Emily Deschanel — $7.5 million (tie)
14. Julia Louis-Dreyfus — $7.5 million (tie)
15. Zooey Deschanel — $7 million
h/t Variety