Your Favorite Supermodels Become the Seven Deadly Sins in Trippy New Video
Watch Kate Moss channel "Lust" as a hell-raising dominatrix.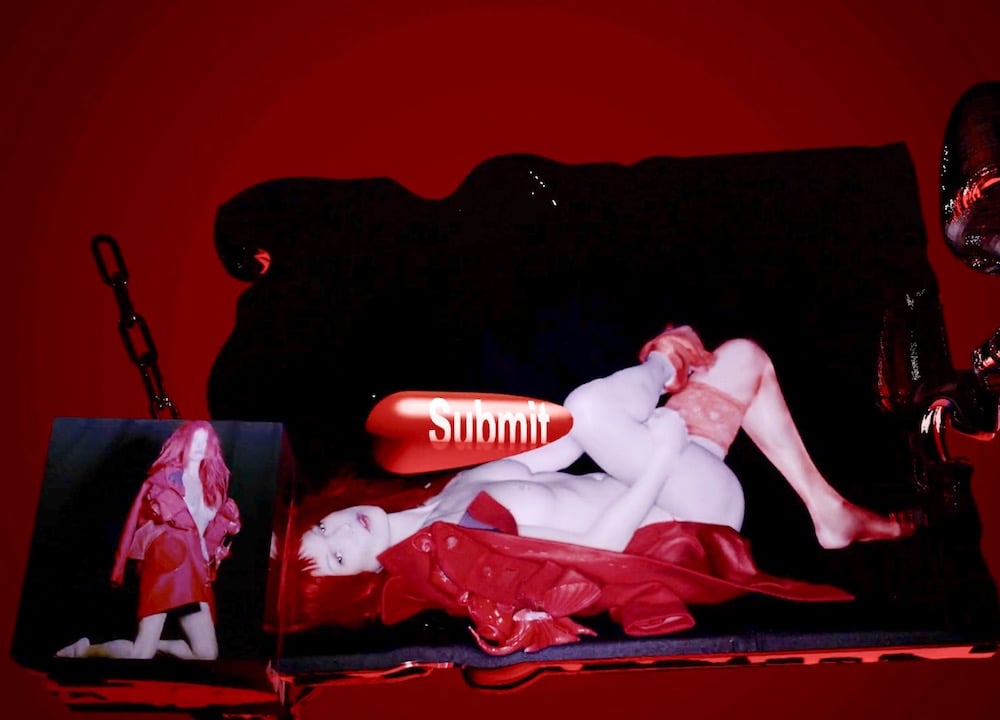 The fashion world plays to our carnal desires—for beauty, sex, and pleasure.
When stylist Edward Enninful agreed to create a retrospective to toast his 25 years in the business, his approach was a no-brainer. He recruited his top muses, supermodels like Kate Moss and Karlie Kloss, to portray the seven deadly sins in a kaleidoscopic 13-minute video (epilepsy warning alert).
BeatsxEE25 from SHOWstudio on Vimeo.
" tml-embed-width="640″ tml-embed-height="360″ tml-render-layout="inline
For the project, the Great Kate channeled a dominatrix hellraiser as "Lust," Naomi Campbell toyed with her diva persona as "Pride," and a pink-haired Lara Stone got naughty with model Anna Ewers as "Gluttony."
"I was approached by Beats by Dre to collaborate on a project for my 25th anniversary in the industry, and I realized that I didn't want to do something that was just reflective, like looking back on my career," Enninful told Dazed of his approach.
Enninful instead explored the social media craze and how it fuels our assorted vices.
"I came up with the idea of doing all of my favorite muses as the seven deadly sins – but related to the world we live in: selfies, crime, people trolling each other," Enninful continued. "We wanted to use the deadly sins in that context of today's digital era."
Featuring our favorite supermodels, a brash rap soundtrack, and some fine fashions from John Galliano, Marc Jacobs and Alexander McQueen, the video hits the nail of our current environment of sex-fueled excess on the head.
h/t Dazed