Tallulah Willis Just Dropped a Racy NSFW Photo Shoot
Bruce and Demi's daughter is letting it all hang out.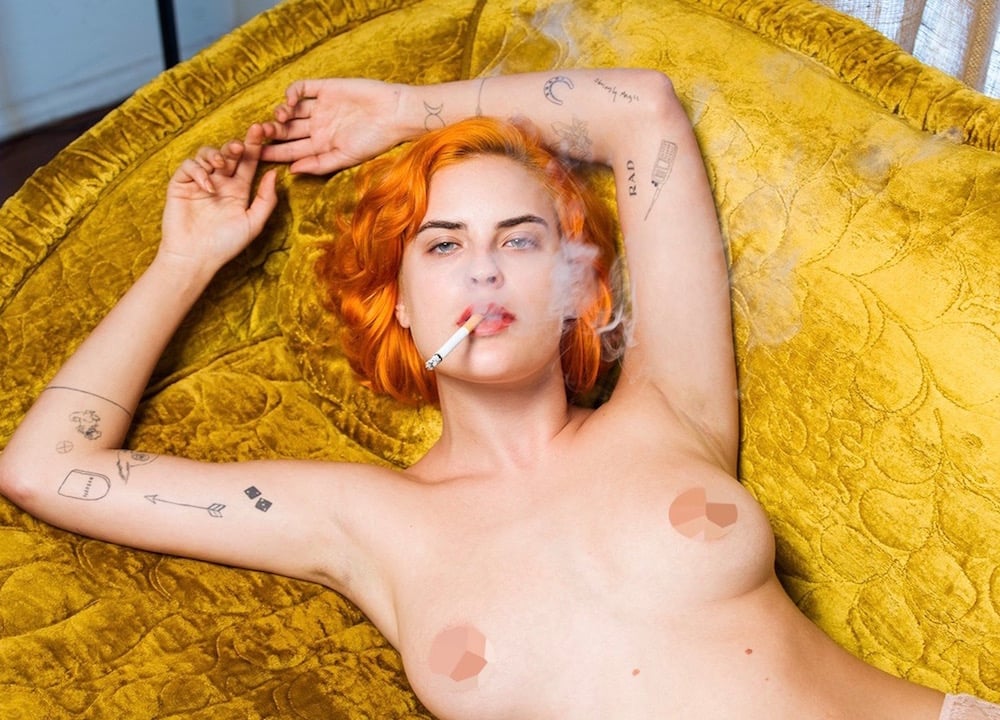 Photographer Tyler Shields has a knack for capturing young Hollywood ingenues in sizzling scenarios. For his upcoming book Provocateur, Shields turned his lens on Tallulah Willis, the 22-year-old daughter of Bruce Willis and Demi Moore.
The photos range from artistic and elevated, with black-and-white portraits, to admirably racy, with Tallulah enjoying some solo time in a bathroom stall. Needless to say, it's pretty NSFW, but check out the full gallery here:
The shots are so provocative, older sister Rumer Willis even felt the need to defend Tallulah in an interview with People.
"Art is just a form of expression," Rumer told People. "Whether it's with music, dance photography all of it. It's hard for my to place judgement on anybody who puts things out there because it's perfectly acceptable to show murder and violence."
"But if you show a woman's breasts or her butt, somehow you've crossed a line. In my opinion I think it's a little crazy."
We couldn't agree more.
Check out Provocateur when it goes on sale Jan. 3.