Watch This Viral Video of a Tattoo Artist Proposing To His Shocked Girlfriend in The Wildest Way Possible
This might be the most original marriage proposal you'll ever see.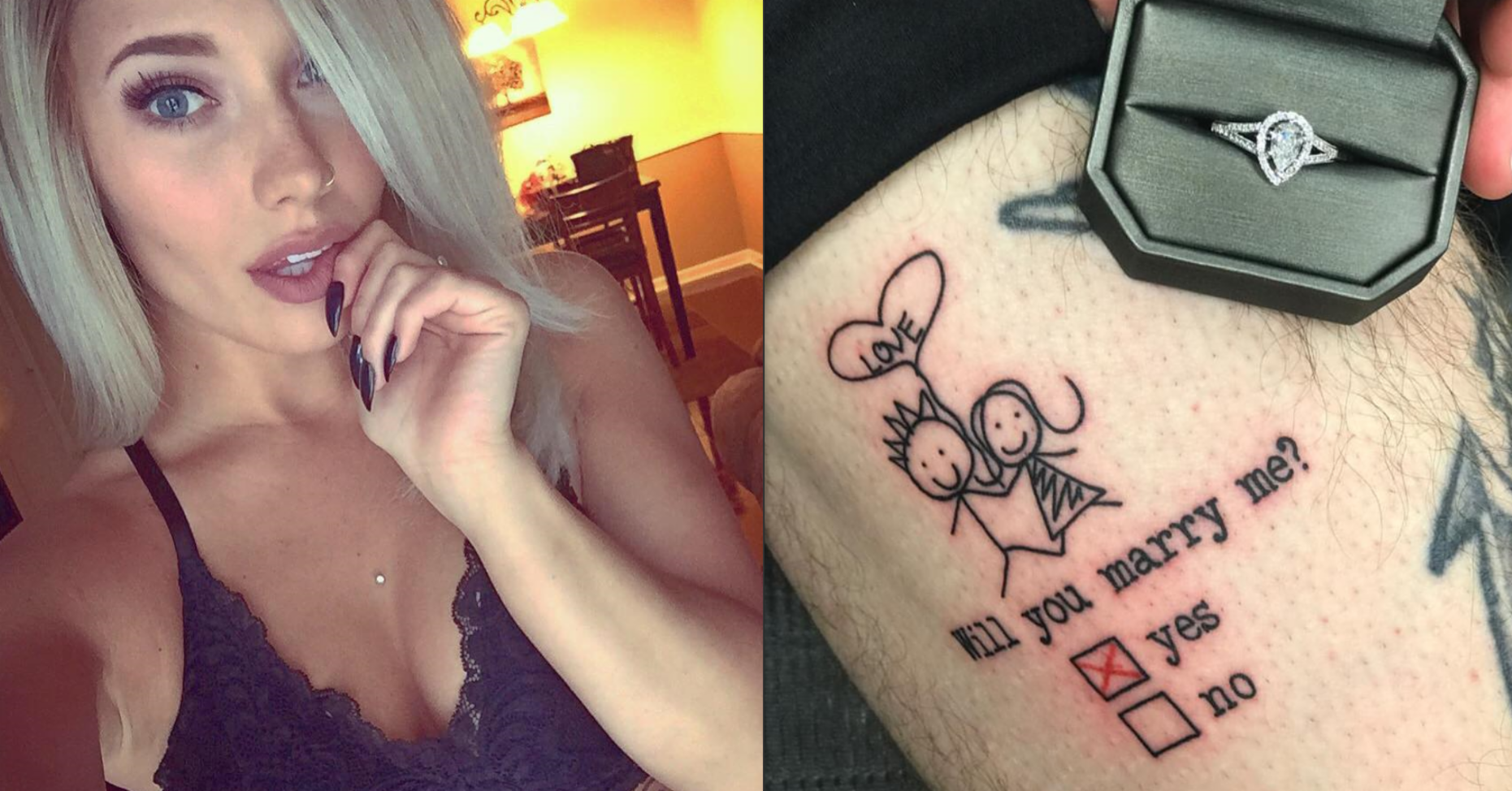 Image: Facebook/Brooke Wodark
A Denver tattoo artist popped the question to his girlfriend with a truly unique marriage proposal, and the Internet is absolutely loving it. 
A viral video of the ingenious ask has already amassed more than 12 million views on Facebook since it was posted less than two weeks ago. It starts off showing Brooke Wodark prepping her boyfriend Vinny Capaldo-Smith for some new ink. And that's when things get interesting.
" tml-embed-width="225″ tml-embed-height="400″ tml-render-layout="inline
Reports Coed:
Vinny is also a tattoo artist like his Wodark. He works at Tribe Tattoo in Denver, Colorado. But on Tuesday, June 20, 2017, Vin was the one getting a tattoo. He's been asking his girlfriend to give him a tattoo for ages.
"Vinny had always said he wanted me to tattoo him. Today he sprung it on me and told me it was the day," Wodark wrote on her Facebook.
Brooke was right about to lay the ink on Vinny's ankle. But before she applies that heart near his foot, she spots a brand new tattoo on her boyfriend's thigh that she never saw before.

That tattoo has a man and woman stick figure holding a balloon that says "Love." Underneath the drawing is a question, asking "Will you marry me?" along with yes/no checkboxes.
" tml-render-layout="inline
After catching her breath, Brooke excitedly checks the "yes" box, and the tatted-up couple share a heartfelt moment that prompts even the cameraman to let out an admiring "Awww." Ain't love grand? 
Congrats to Vinny and his beautiful bride-to-be, seen in the gallery above.
h/t: COED