Get Pumped For Canelo Vs. Triple-G By Watching These Tecate Hotties In Beer-Drenched Video Romp
Let's get it on!
Image: Instagram/chrisapplebaum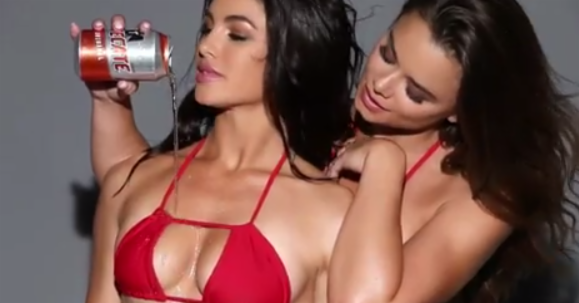 The long-awaited pay-per-view fight between Gennady "GGG" Golovkin and Saul "Canelo" Alvarez is FINALLY happening Saturday night—great news for true boxing fans craving a truly competitive megabout in the wake of first-time boxer Conor McGregor getting stopped by Floyd Mayweather last month.
https://www.instagram.com/p/BZBnHSSHjv0
To mark this momentous occasion, our boy Chris Applebaum dropped one of his hottest projects to date. And if you're familiar with his boner-inducing body of work, you know that's saying something.
https://www.instagram.com/p/BZBm21cH0eY
He's brought back Instababes Dessie Mitcheson and Kayla Fitz—a tantalizing twosome he's dubbed "the Mitchfitzz"—for some seriously hot girl-on-girl action in these boxing-themed clips. 
https://www.instagram.com/p/BZBmhwMnq-g
It's certainly the sexiest fight hype we've seen to date, but the real tale of the tape is what makes the match-up so compelling. 
Unified middleweight world titleholder holder Golovkin, a fearsome knockout artist from Kazakhstan, will defend his belts and perfect 37-0 record against Mexican superstar Canelo Alvarez, whose only loss in his 49-fight career came from a majority decision against Mayweather back in 2013. 
It's widely anticipated to be one of the biggest fights boxing has seen in years. Both fighters are highly skilled, come-forward brawlers, and both their legacies are on the line, as well as the bragging rights as to who is the sport's top dog in the wake of Mayweather's retirement. 
So when you're done watching Dessie and Kayla, it's a good idea to consider buying this slugfest on Saturday night–it's should be the fight of the year.