Take A Steamy Dip Into Treats! Magazine's Sizzling Swim Issue
It's so damn hot, you'll need sunscreen.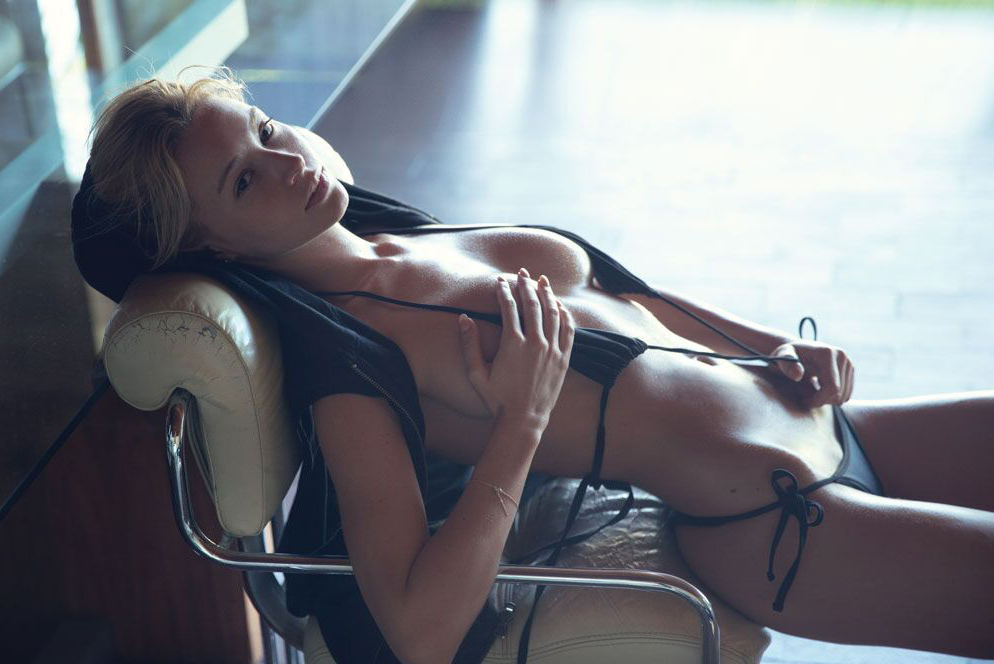 The new Swim Issue of small-batch men's magazine Treat! has just been released, and while the cover features tubby Instagram funnyman the Fat Jew, inside it's nothing but pure perfection.
Highlights of the NSFW issue, which can be purchased here, include Ireland Baldwin baring it all for the first time, Bryana Holly photographed by David Bellemere, and the magazine's first-ever plus-size nude, Hunter McGrady, shot by famed photographer James Macari.
Treats! founder Steve Shaw also did a shoot featuring Real Housewives star Joanna Krupa and Kathryn Eiseman, and another editorial features former Playboy cover girl Sarah McDaniel.
And when you're done eyeballing those photos, there's also an interview with How To Get Away With Murder's Charlie Weber.
You gotta love the the Swim Issue's inventive use of the mag's "T" on the always-stunning Krupa for the SFW version of the arty pics. Sports Illustrated better watch out.
H/T: HiSnobiety, Treats!