The Chinese Government Is Cracking Down on the 2017 Victoria's Secret Fashion Show in Shanghai
Gigi Hadid and Katy Perry have been banned from China.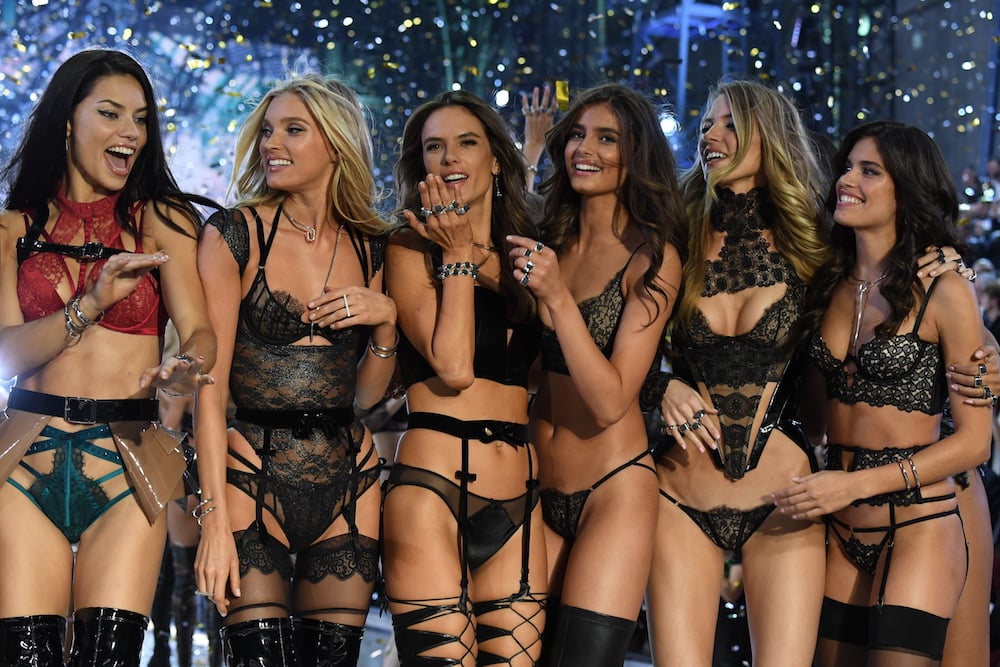 In just two weeks, the world's most beautiful women are set to walk down the Victoria's Secret Fashion Show in Shanghai—a chance to introduce Victoria's Secret to new markets and establish Shanghai as a glittering new hub of fashion, culture and economy.
But the show, which hasn't even happened yet, is already shaping up to be a disaster of epic proportions. The Chinese government is suddenly cracking down on the show, and supermodel Gigi Hadid and pop star Katy Perry have both been banned from the show at the last minute.
I'm so bummed I won't be able to make it to China this year. Love my VS family, and will be with all my girls in spirit!! Can't wait to tune in with everyone to see the beautiful show I know it will be, and already can't wait for next year! 🙂 x

— Gigi Hadid (@GiGiHadid) November 16, 2017
Gigi, who was a staple in the show the past two years, wrote on Twitter that she "won't be able to make it"—a vague way of saying that she was likely denied a work visa.
The government is reportedly combing the social media accounts and media coverage of anyone set to appear in the show. They likely were none to pleased to see a video of Gigi from February, wherein she squinted her eyes next to a Buddha cookie. Many deemed the video, posted by sister Bella Hadid but promptly deleted, to be racist.
Gigi later apologized on the Chinese social media platform Weibo, to little sympathy from the communist party it seems.
Katy Perry received harsher castigation: the "Swish Swish" singer, one of the show's performers, was banned from China indefinitely. Page Six reported why:
While she initially was informed that she'd be able to gain access, the decision apparently was reversed after the government caught wind of a controversial incident from 2015, in which Perry wore a bright, glittery dress with sunflowers on it during a performance in Taipei, the capital of Taiwan. Her outfit wound up causing widespread outrage because the sunflower had been adopted the year before by anti-China protesters.
Harry Styles will replace Katy Perry, but Victoria's Secret's problems stretch further. Russian models Julia Belyakova, Kate Grigorieva and Irina Sharipova and Ukranian model Dasha Khlystun, who booked spots in the show, were also denied visas.
Where Victoria's Secret is really in trouble is China's meddling with the various media outlets attempting to cover the show, as Page Six reported.
We're told fashion bloggers booked to cover the glitzy event are canceling their trips because the Chinese government won't give them visas; TV producers are grappling with bureaucrats over permission to shoot outside the Mercedes-Benz Arena, where it's being held ("If you're going to China, you want to show that you are in China!" fumed an insider); and Victoria's Secret staffers in China can't send out press releases because they have to be approved by government officials.

"It's just a nightmare for all the media trying to cover [the show]," said a jet-setting insider. "These TV companies are spending a fortune on it, and they don't even know what they can shoot when they get there."

We're told that producers charged with coordinating the coverage for various outlets are "on the verge of nervous breakdowns."
" tml-embed-width="640″ tml-embed-height="420″ tml-render-layout="inline
" tml-embed-width="640″ tml-embed-height="420″ tml-render-layout="inline
" tml-embed-width="640″ tml-embed-height="420″ tml-render-layout="inline
Who knew the latest diplomatic standoff with the U.S. and China would involve a lingerie show?
The 2017 Victoria's Secret Fashion Show will go down in Shanghai on November 28… unless it invokes a third world war.