Internet Trolls Can't Handle This Victoria's Secret Model Who Knows How to Code
But the brainy beauty shut them all down.
(Photo: Getty)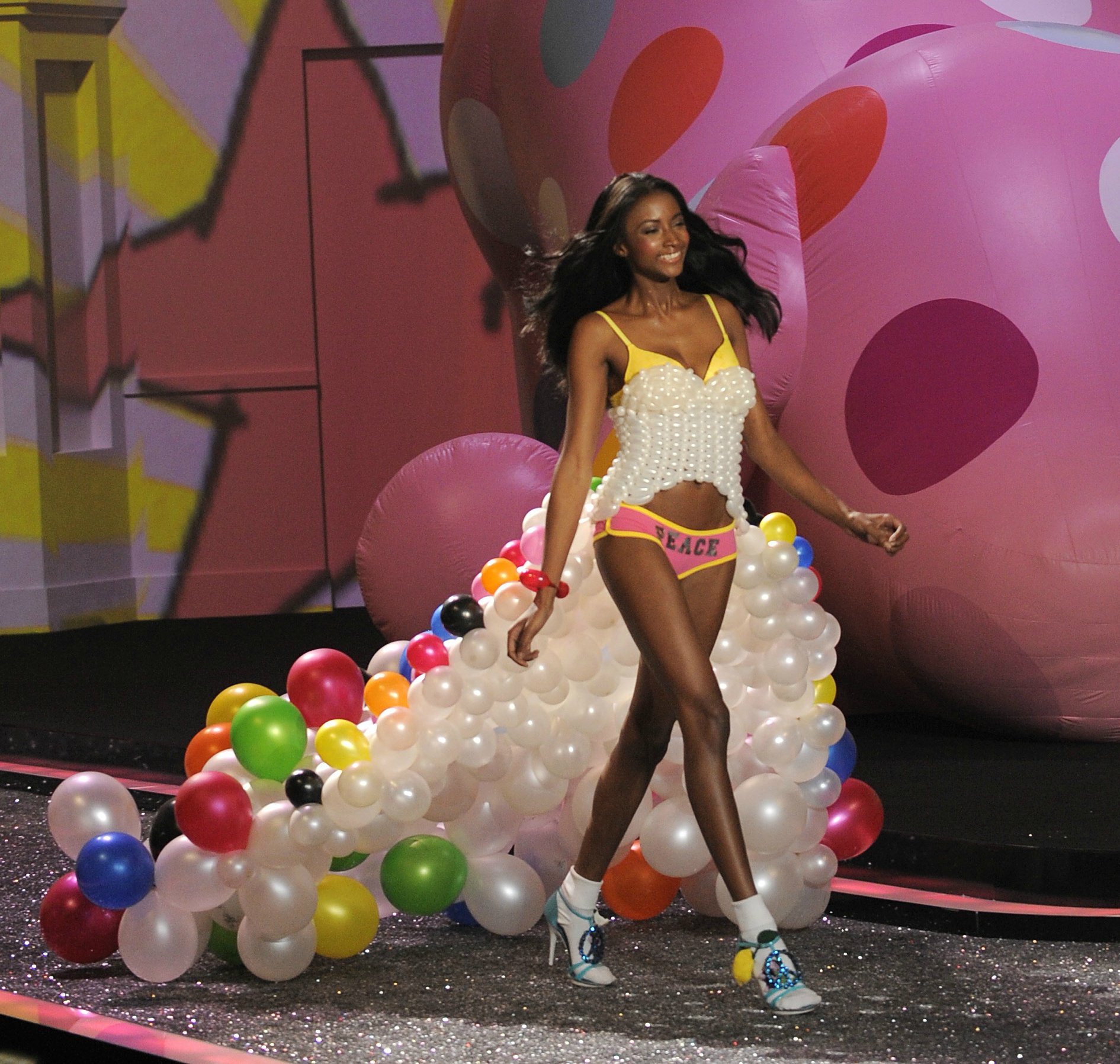 We already know that Victoria's Secret model Karlie Kloss knows how to code, and she's a big advocate on getting more women to embrace the tech sector and get into coding. In fact, she even has her own coding summer camp for teenage girls called Kode With Klossy.
But Kloss isn't the only Victoria's Secret model who codes – Lyndsey Scott, who also has a contract with Calvin Klein and has walked the runway for major names like Gucci and Prada, is also a whiz with computers.
However, when the Instagram account @coding.meme reposted a picture about her impressive skills, some internet trolls couldn't handle the fact that a successful model could also be legit skilled in computer science.
" tml-render-layout="inline
Regarding the fact that Scott can program in Python, C++, Java, MIPS, and Objective-C, some people decided to challenge her abilities. One user commented: 
"Anyone can write code, not many people can write code well though. Languages are easy to learn, but scalable, readable, maintainable, efficient code is not."
Hmm. I'm going to go ahead and assume the person who posted that comment knows this from firsthand experience and is simply projecting. We can't all be coders, can we?
"Well, printing hello word these days is considered as coding," another sneered, trying to refer to the "Hello, World!" program, which is usually the very first program students learn to write. Alas, the commenter couldn't even spell the name of the program right, so his weak-ass insult fell short.  
But the brainy Scott wasn't here for that kind of negativity, and clapped back at the haters with her own Instagram post.
" tml-render-layout="inline
She captioned the picture:
I normally try to ignore negatively, but decided to jump into the comment section of this one. Not trying to brag lol, just stating facts in the hope I'll convince at least one negative commenter that programmers can come in all shapes, sizes, genders, races, etc. so they'll think twice before doubting other women and girls they encounter in tech. 
This isn't the first time the Victoria's Secret model was open about her coding skills, though. She was a speaker at the 2016 launch of Rewriting the Code, which is a nonprofit organization dedicated to empowering females in tech.
Beauty AND brains! Kudos, Lyndsey.
Before we part, let's check out some 'grams of the stunning model, just because.
" tml-render-layout="inline
" tml-render-layout="inline
" tml-render-layout="inline
" tml-render-layout="inline