What a Beautiful Girl Wants: Alex Hanson
'I like the play wrestle.'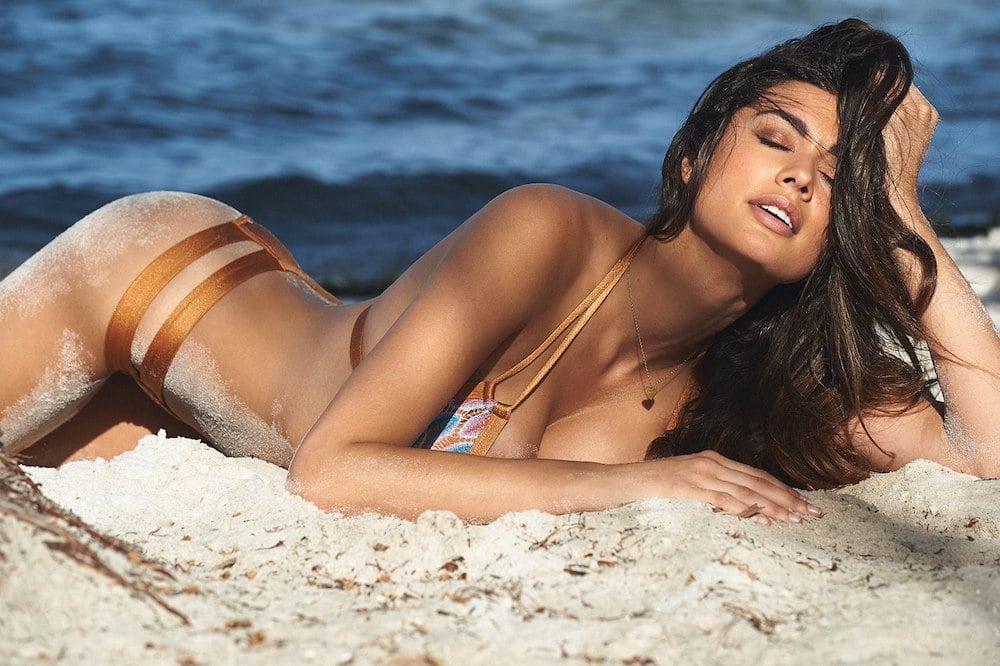 Model Alex Hanson has been racing through our minds ever since we caught glimpse of her seriously racy nude photo book ALEX.
In addition to the NSFW photo book, her modeling career has been hitting new strides. The full-bodied Minnesota-born beauty, now repped by Major Model Management in New York, has graced the pages of Sports Illustrated and has fronted major ad campaigns for Bare Necessities and Kohl's.
With that sizzling poolside photo spread forever burned onto our memories, Maxim had to catch up with the brunette bombshell for her sex and dating expertise. Below, find out how to catch her attention, the worst pickup line she's ever heard, and why she likes to "play wrestle" in the sack. Listen up:
How can a man catch your attention?
Intelligence. I like to learn, and I like to be challenged. Teach me about politics, technology, business, etc. When a guy talks about how much he can lift or about himself, I become completely uninterested and zone out. Check please!
What's the worst pick-up line you've ever heard?
When I left the gym once, a guy off the street asked me if I liked water then tried to compare me to water, how beautiful and pure we both are. Good thing I had my gym shoes on because I picked up the pace after that.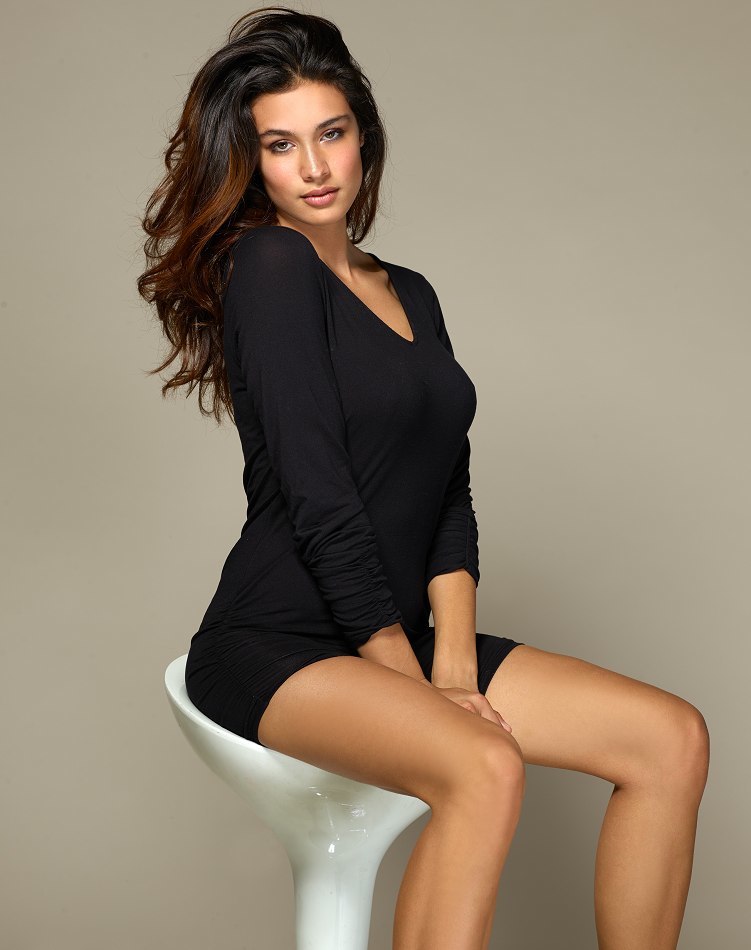 Are guys ever intimidated that you're a model?
I don't get why we would be intimidating. We're not superior; we're just like you. We have good and bad days, and we have insecurities and flaws. Be confident and approach us.
How do you let a man know you're interested?
If I'm interested, I'll make sure to let you know. I'll be super cuddly and flirty. 
Got it. What's your ideal date?
Candle-lit dinner at a fancy restaurant. If it goes well, I'll be spontaneous and take him out afterward to explore the city.
What about a man turns you on the most?
If you can make me laugh and be silly around me, that's a turn on. When you are serious and put me in my place when it's needed, that's a huge turn on.
Do you like guys to dominate in the bedroom?
I like the play wrestle. I talk a big game but once I'm in the moment, I'm always the one that's pinned down.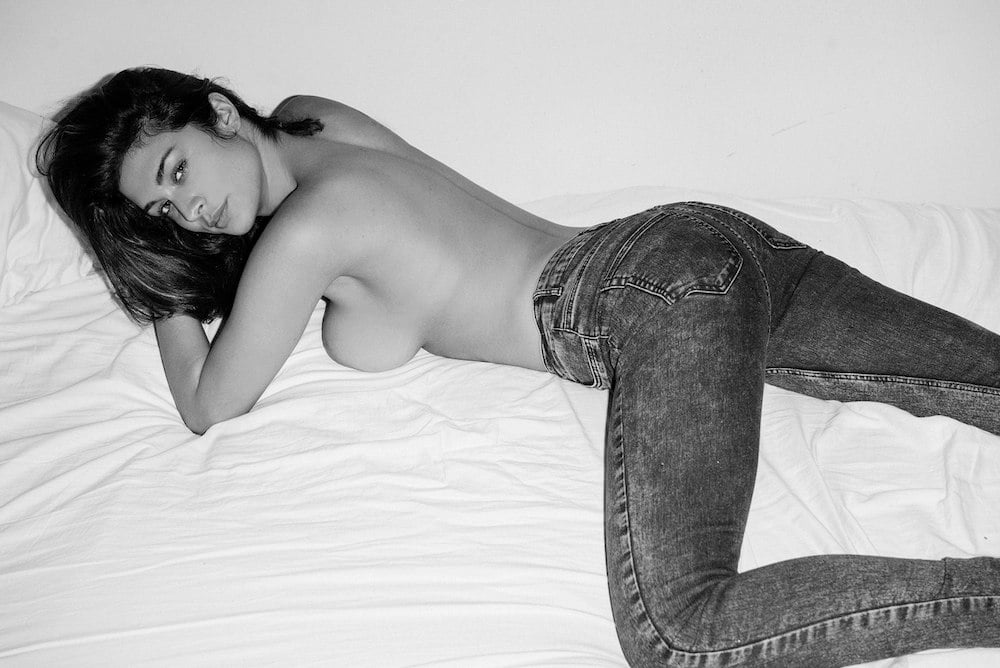 What should a man never do in the bedroom?
Be too controlling. I hate when guys try to have all the say.
Got it. When do you feel sexiest?
When I'm alone listening to John Mayer in the kitchen, wearing his T-shirt and trying to cook—throwing my hair in a bun and dancing around, just being me.
Interesting. Lastly, what's your guiltiest pleasure?
Oreos. Something about taking an Oreo apart and trying to peel off the frosting perfectly is amusing.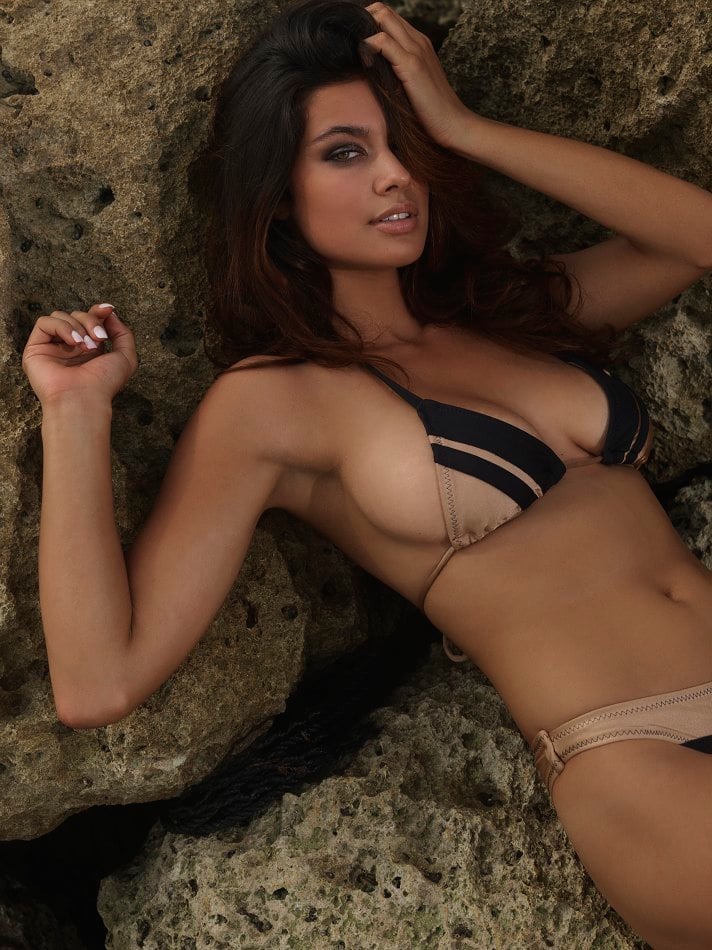 For more of the stunning Alex Hanson, check out her portfolio with Major.