What a Beautiful Girl Wants: Amy Lee Summers
"I like someone who can take control."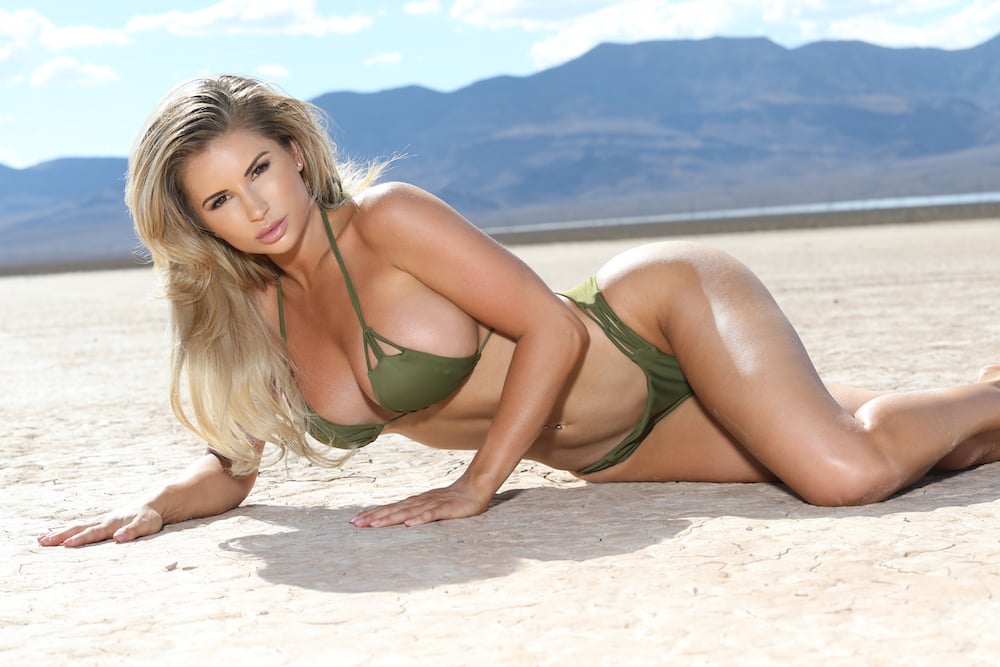 Amy Lee Summers is a beauty from New Zealand.
You may already be among her over 970,000 Instagram followers, or perhaps you're just learning about her bountiful belfies here.
If that's the case, here's some backstory: Amy Lee Summers hails from Wellington, New Zealand and got serious about modeling after high school. She has since been featured in international editions in FHM and Playboy.
Now, she makes her Maxim debut, sounding off on what turns her on, her ideal date, and what to never do in the bedroom. Listen up!
How can a man catch your attention?
A man will catch my attention when he is well-groomed with a nice big smile on his face. Having confidence and not afraid to be himself.
What's the worst pick-up line you've ever heard?
So, so many bad pick up lines… but my absolute pet peeve is a whistle or some kind of grunt to get my attention.
https://www.instagram.com/p/Bea-BU1HeQu
How do you let men know you're interested?
By looking at them in their eyes, giving them that look. Also, giving them attention and being friendly. 
What's your ideal date?
I like surprises, so something they have planned themselves. I want to have fun, so I would like to be entertained with a little romance, of course. 
https://www.instagram.com/p/BeYql82AnHM
What about a man turns you on the most?
Apart from the obvious sex appeal, I like someone who can take control and show you he wants you.
When do you feel sexiest?
In the bedroom expressing my emotions, or on photoshoots dressed up and feeling glamourous. 
https://www.instagram.com/p/BeTRjITHmLN
Which part of your body do you like to show off most on Instagram?
Everyone loves a booty shot.
Have you ever met a man in your Instagram DMs?
No way.
https://www.instagram.com/p/BeI21HkHBdt
Got any DM-sliding tips?
Don't send rude messages or photos that will make girls mad and block you.
Got it. What's your favorite thing to do in the bedroom?
I think most people know that answer… but I also love my cuddles. 
https://www.instagram.com/p/BeA-KWjn_OX
What should a man never do in the bedroom?
Fart. At least wait till after…
Have you got any sexy fantasies?
Not really because if I want to try something, I try it. 
https://www.instagram.com/p/Bd7-Nk9nDdi
What's your guiltiest pleasure?
Ice cream.
For more, follow Amy Lee Summers on Instagram.