What a Beautiful Girl Wants: Brittany Churchill
"I tend to like the guy all the other guys listen to—the alpha male."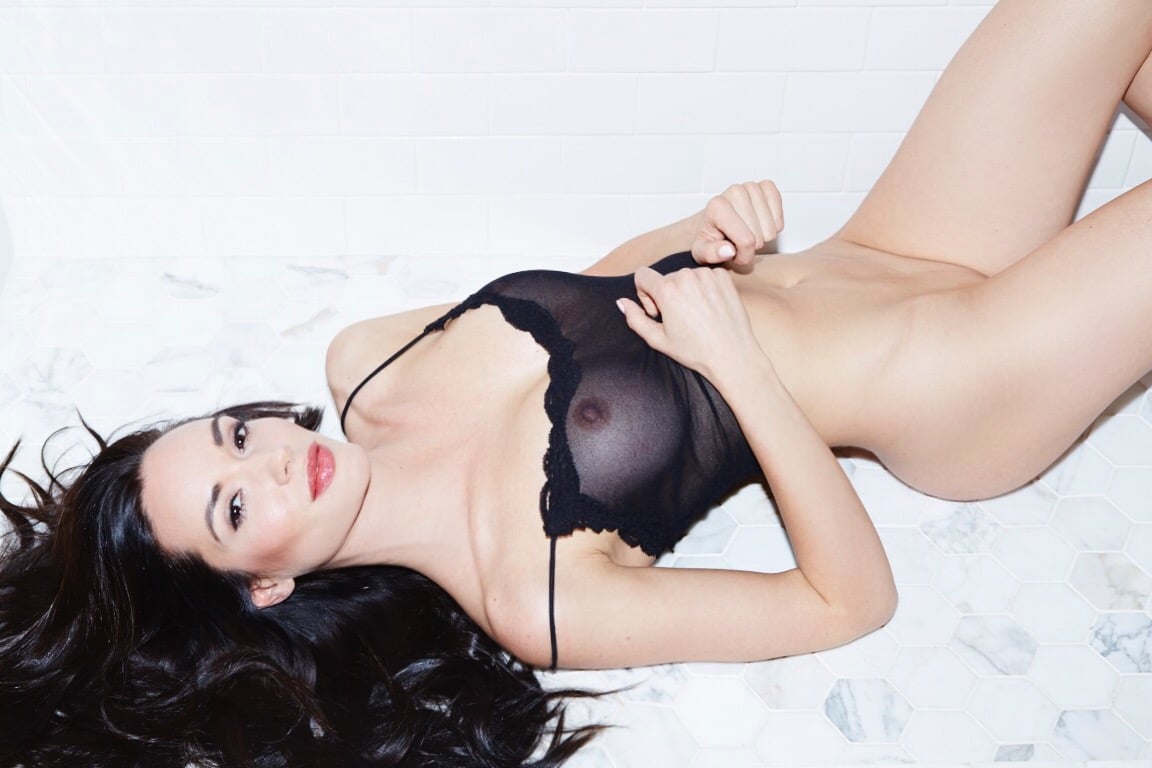 Model Brittany Churchill is a thrill seeker.
"I wasn't really interested in modeling until I got my first paycheck," the bodacious beauty told us of her auspicious start in the industry. "Now I'm addicted to my job because it's never boring. I get bored very easily."
Luckily, she hasn't had to. Brittany has shot with big names like Antoine Verglas and even graced the cover of Women's Health magazine.
"Getting my first fitness cover on Women's Health was pretty cool because I worked really hard to get in shape, and then it just happened out of nowhere," she told us. "I'm happy I can pursue being a model full time. It's not easy."
She sure makes it look easy on her sizzling Instagram account, where effortlessly sexy bikini belfies abound. Hey, there's good reason for those nearly 80,000 followers…
So we decided to ask Brittany what those followers must have on their minds: how to snag a date with the brunette bombshell, how to slide into her DMs and how to blow her away in the sack. Listen up:
How can a man catch your attention?
I tend to like the guy all the other guys listen to—the alpha male.
https://www.instagram.com/p/BXX5goTDCrk
What's the worst pick-up line you've ever heard?
I was at the mall with a friend, and this guy came up to us and said, "You're so beautiful, you would look good even with a shaved head. Would you like to go out sometime?" Pick-up lines have never worked on me…
https://www.instagram.com/p/BWAqqChDRw2
We can see why. How do you let a guy know you're interested?
When I like a guy, he's the only one I give my attention to. They always know.
https://www.instagram.com/p/BWvjJ9Pjnw-
Have you ever met a guy in the DMs?
I've had some weirdos slide into my DMs. Sometimes it's funny for a bit, then I block them.
https://www.instagram.com/p/BWXjg-JDlCq
Savage. Got any DM sliding tips?
You gotta send something that makes me laugh. Gotta be entertaining!
https://www.instagram.com/p/BWQrXbKDoIO
What's your secret to a sexy selfie?
A sexy selfie has to be taken when you're feeling sexy. Otherwise it'll look awkward. 
https://www.instagram.com/p/BVzwmCgj-px
Noted. When do you feel sexiest?
To be honest, I feel sexiest when I'm naked and have no makeup on.
https://www.instagram.com/p/BTEpmgEjzhB
What part of your body do you like to show off most on Instagram?
The best parts of my body are my legs and booty, for sure!
https://www.instagram.com/p/BSAIGFnjE2v
What's better, boob or butt pics?
That's a toughy, but I think everyone likes a good booty pic.
https://www.instagram.com/p/BNcUsZMg3k3
Indeed. What's your ideal date?
My ideal date would be go-carting, good food somewhere cute, tequila and dancing. Yeah… go big!
https://www.instagram.com/p/BKOH3sbgC4C
We can dig it. What about a man turns you on the most?
Confidence and swagger. I don't care how good-looking you are if you aren't cool.
https://www.instagram.com/p/BJ5bG2EgA2M
Got it. What's your favorite thing to do in the bedroom?
My favorite thing to do in the bedroom will always be a secret.
https://www.instagram.com/p/BJVxWeXA0HR
Dang! Got any wild sex fantasies?
I can't tell you, but all I have is one word for you to get it: rollercoaster.
https://www.instagram.com/p/BIAKVeSgQo5
Beats us… Lastly, what's your guiltiest pleasure?
My guiltiest pleasure would have to be pizza, chicken wings and beer.
https://www.instagram.com/p/BH57T7_g7aT