What a Beautiful Girl Wants: Brooks Nader
"A man should never be too nervous or insecure in the bedroom. Major turnoff!"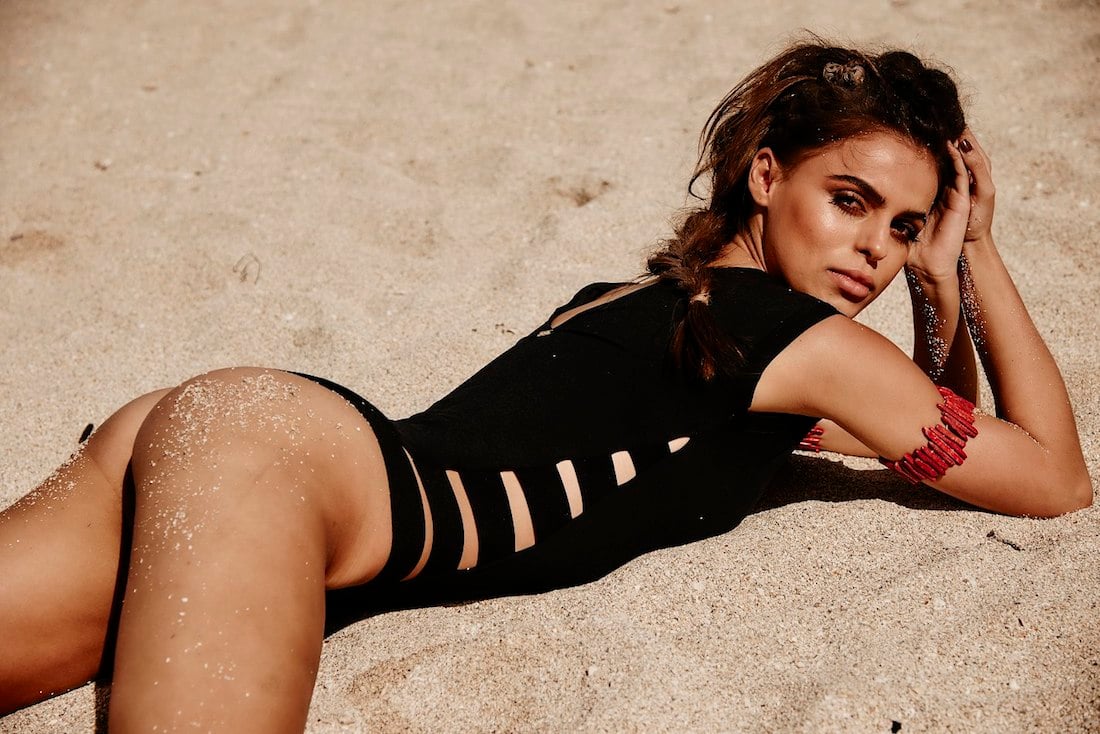 Brooks Nader is a stunning brunette model based in New York.
How she rose to prominence—156,00 followers on Instagram and representation by Wilhelmina in New York and Miami—is largely unknown, but her bombshell status is undeniable. She's been featured in Sports Illustrated and has modeled for a number of cosmetics giants.
"Booking jobs for makeup and clothing brands that I used to save my allowance for in middle and high school is a really surreal and special feeling," the 5'8″ stunner told us of her fast rise.
Maxim recently caught up with Brooks between photo shoots to find out what she looks for in a man, the worst pick-up line she's ever heard and her sexiest fantasy. Listen up.
How can a man catch your attention?
By making me laugh and being confident.
What's the worst pickup line you've ever heard?
Are you from Japan? Cause I'm tryna get in Ja-panties!
Haven't heard that one before. How do you let a man know you're interested?
He will know if I am interested. I'm very upfront and open about what and who I want.
Has anyone ever successfully slid into your DM's?
When someone sends a funny meme I have to give them credit and respond.
What's the secret to a sexy selfie?
The lighting, angle and a big smile.
What part of your body do you most like to show off?
My smile.
What gets a better response from your followers, boobs or butt pics?
I don't really post "butt pics." I never understood why anyone would anyone would want to look at someone's back. I guess boobs because you should face forward in photos!
Noted. What's your ideal date?
Something outgoing and exhilarating. I love ATV riding, hiking, going to the shooting range… anything outdoors that gets my adrenaline pumping.
Speaking of which, what about a man gets your blood pumping?
Being confident but not cocky. There's a huge difference!
When do you feel sexiest?
When I'm boxing in the gym.
What's your favorite thing to do in the bedroom?
Sleep?
Lame. What should a man never do in the bedroom?
A man should never be too nervous or insecure in the bedroom. Major turnoff!
Any sexy fantasies?
Angelina Jolie and Brad Pitt shooting guns in Mr. & Mrs. Smith.
That was pretty hot. Lastly, what's your guiltiest pleasure?
Hot sauce! I keep a keychain with my favorite hot sauce from my hometown In Louisiana and pour it on everything! I even pour it in my cocktails, hah.
For more of the stunning Brooks Nader, follow her on Instagram or check out her portfolio with Wilhelmina.