What a Beautiful Girl Wants: Carrie Minter
"I like to be on top."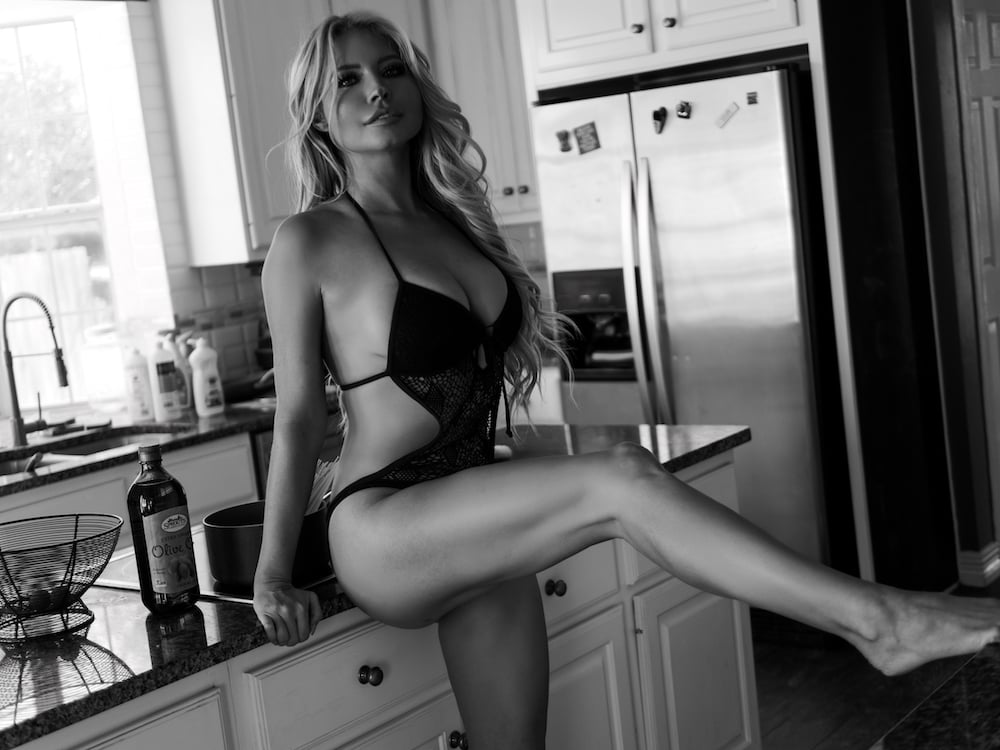 There's an easy explanation as to why model Carrie Minter is so smoking hot: She hails from Mesquite, Texas.
After getting into modeling at 15, she began booking top-notch clients like Valentino, Versace, Seventeen and Sport's Illustrated, among others.
You probably know her from her fiery Instagram account of over 300,000 followers, which is hotter than a charcoal grill.
Apart from modeling, Carrie owns a boutique fitness studio in Los Angeles, Carrie's Pilates Plus, and she never shies away from a good time.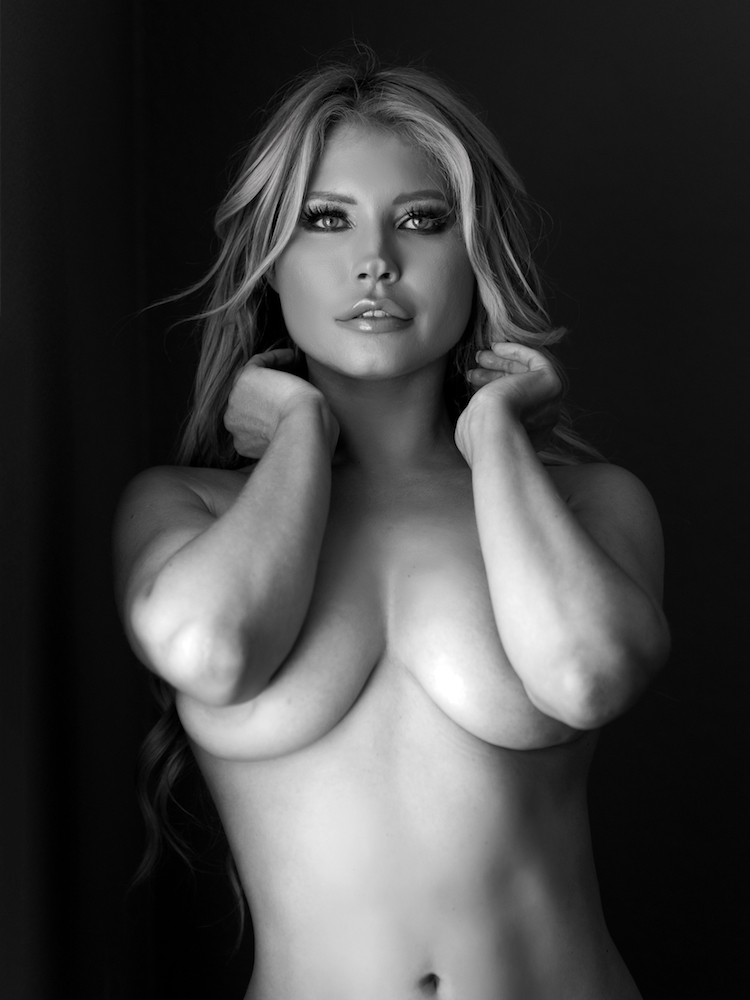 "I am pretty spontaneous and love to have fun way too much," she told us in a lascivious interview that ranged from how a man can catch her attention to how she likes it in the bedroom.
Below, learn all the sex and dating know-how you'll ever need from model Carrie Minter.
How can a man catch your attention?
A man can catch my attention pretty easily—by just being kind and sweet. I don't like egos or sarcasm.
What's the worst pick-up line you've ever heard?
From a guy who bragged about who he was and how much money he had, like as an actual way of introducing himself.
So lame. How do you let a man know you're interested?
By approaching him myself and asking him out.
https://www.instagram.com/p/BaMozyAHtB_
Right on. What's your ideal date?
Great food, conversation and wine… or even something a little different, like roller skating, ice skating, a helicopter ride, jet skiing, etc.
https://www.instagram.com/p/BZ_6MCkHEdj
What about a man turns you on the most?
His work ethic and how he treats others.
When do you feel sexiest?
First thing in the morning, when I'm natural and ready for the day.
What gets a better response from followers—boob or butt pictures?
I would say both boob and butt pictures are pretty equal on getting the same kind of response. I would love to post pictures of my dogs all day, but unfortunately that's not what my followers always want to see…
https://www.instagram.com/p/Baj5Y_OnUvr
Have you ever met a man in your Instagram DMs?
I haven't met anyone from my Instagram DMs. I am too scared!
Fair enough. Got any DM-sliding tips if you ever come around?
I guess I would just say to be kind and original.
What's your favorite thing to do in the bedroom?
I like to be on top.
Wild. What should a man never do in the bedroom?
A man should always make sure his girl is pleased first in the bedroom; it should never just be all about the guy.
https://www.instagram.com/p/BX1U2wUjfT8
Amen. Lastly, what's your guiltiest pleasure?
Definitely sweets and good wine. I also love pizza and nachos.
https://www.instagram.com/p/BLMZ4QODbJc
For more Carrie Minter, follow her on Instagram this instant.