What a Beautiful Girl Wants: Christina Milian
The pop bombshell tells us about her Fox show 'Superhuman', her biggest bedroom turn-offs and the worst pickup line ever.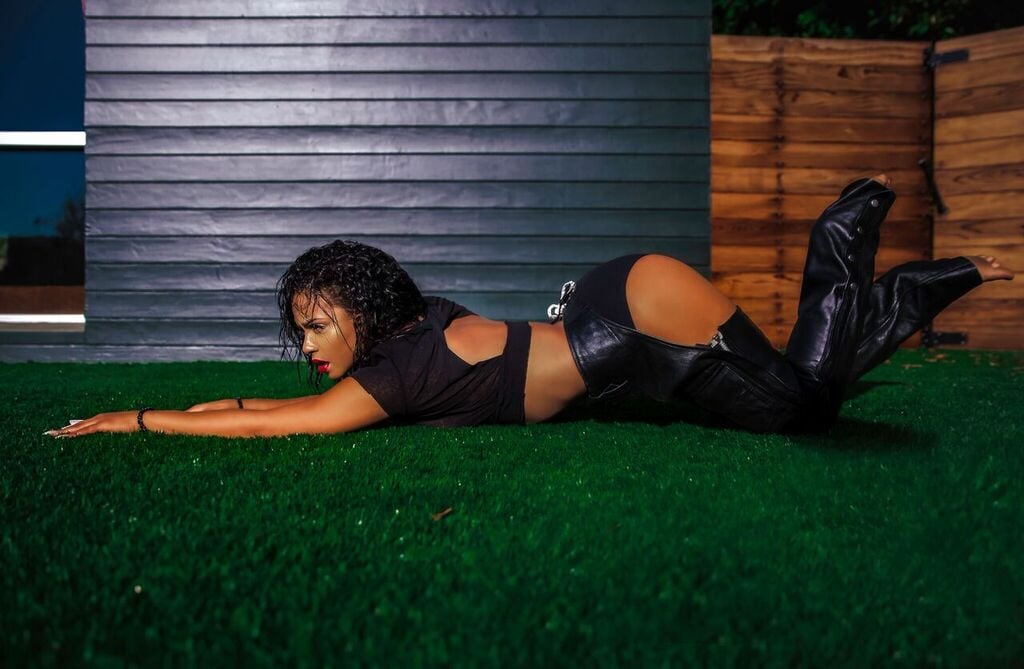 Christina Milian shot to fame with her 2004 club jam "Dip It Low," which made her an overnight star and was ubiquitous on radio, dance clubs and at really fun high school dances everywhere.
Milian's career has long since expanded beyond the pop charts. She landed a slew of choice acting roles, notably in the horror movie Pulse and rom-coms like Ghosts of Girlfriends Past, and even had her own reality series on the E! channel. 
Still, we admittedly prefer watching her dipping it low and "popping that thang" in her seriously sultry music videos. Not gonna lie. 
Milian's latest gig is as a judge on the one-hour FOX competition series Superhuman, wherein contestants show off their "superhuman" abilities—either physical quirks or freakish mental aptitudes (like memory or smell)—for a shot at a $50,000 grand prize. 
She has obviously seen some seriously freaky shit on the show, but we'll learn the freakiest on Monday, July 31st when the finale airs and the winner is crowned. 
Before then, we knew we had to catch up with the multifaceted star for her best sex and dating advice. You're welcome.
What is the craziest thing you have seen on Superhuman?
The craziest thing I saw on Superhuman was a contestant who was blindfolded and did a monkey bar challenge. Each of the bars were labeled in different colors. We gave him one specific color we wanted him to hit and he looked at the course, memorized it, and did it blindfolded. Right at the end his hand slipped, but personally, I felt like he made it! We all have our slips and falls but I give him credit for completing.
Right on. What is a "superhuman" talent that would be a turn-on for you?
A turn-on for me would be some kind of a fitness and mental challenge. If you're strong and can protect me, but also memorize a bunch. Having a great mind and body.
https://www.instagram.com/p/BW5rf7WA_Zd
How can a man catch your eye, superpowers or not?
A good smile and personality. A smile is everything. Not having an ego. Good manners with simple things like opening my door. A sense of tradition stands out, and I like that.
What's the worst pick-up line you've ever heard?
"Do your feet hurt? Cause you've been running through my mind all day."
https://www.instagram.com/p/BW7gNabgOTe
That's terrible. How do you let a man know you're interested?
I don't really let them know… If I sit close enough that our knees touch, there's a chance I might like you.
Damn. What's your ideal date? 
Going to dinner, just walking around. I like to walk, talk and laugh. Doing some kind of activity where we can laugh together. Simple, and then you add the rest…
Speaking of which, when do you feel sexiest?
I feel my sexiest when I'm at the beach, feeling the wind and the water. I feel free, and there's something sexy about that humidity and heat in Miami and the Caribbean.
What's your favorite thing to do in the bedroom?
Go to sleep. Be on my phone in bed, drinking water with Netflix in the background.
https://www.instagram.com/p/BWLmfqTgVI2
Not what we had in mind. What should a man never do in the bedroom?
Don't rub your dry feet in bed.
Got it. Any sexy fantasies?
I welcome them all. Always fun when you dress up.
What's your guiltiest pleasure?
High heels and shoes.
For more of the irresistible Christina Milian, check out the season finale of Superhuman on FOX on July 31st at 9 PM ET/PT or follow her on Instagram.