What a Beautiful Girl Wants: Courtney Wolf
"I like to cuddle naked and watch Netflix."
Courtney Wolf isn't your typical model. In fact, the small-town stunner from New Hampshire doesn't even work in the industry full-time, though that didn't stop her from placing second in the "Maxim Cover Girl" competition's Northeast Group Two.  
But behind Wolf's obvious beauty is a huge heart—she describes her experience helping malnourished children in Haiti as her greatest career accomplishment. Currently, Wolf works as a mental health counselor at an eating disorder center in New England.
Find out what makes this lovely lady tick below:
How can a man catch your attention?

By making me laugh. I think humor is the best quality a person can have. Funny men draw me in. 
What's the worst pick-up line you've ever heard?

"Good thing I have my library card, because I want to check you out."
Very original. How do you let a man know you're interested?

If I'm interested in someone I tend to be really touchy-feely with them. I can't keep my hands off of them. 
Tell us about your ideal date.

Go for drinks to get to know them and then check out a comedy show or a sports event.
What about a man turns you on the most?

A man with sex appeal.
Who's your biggest celebrity crush?

Hands down, Leonardo DiCaprio.
You're probably not alone. When do you feel sexiest?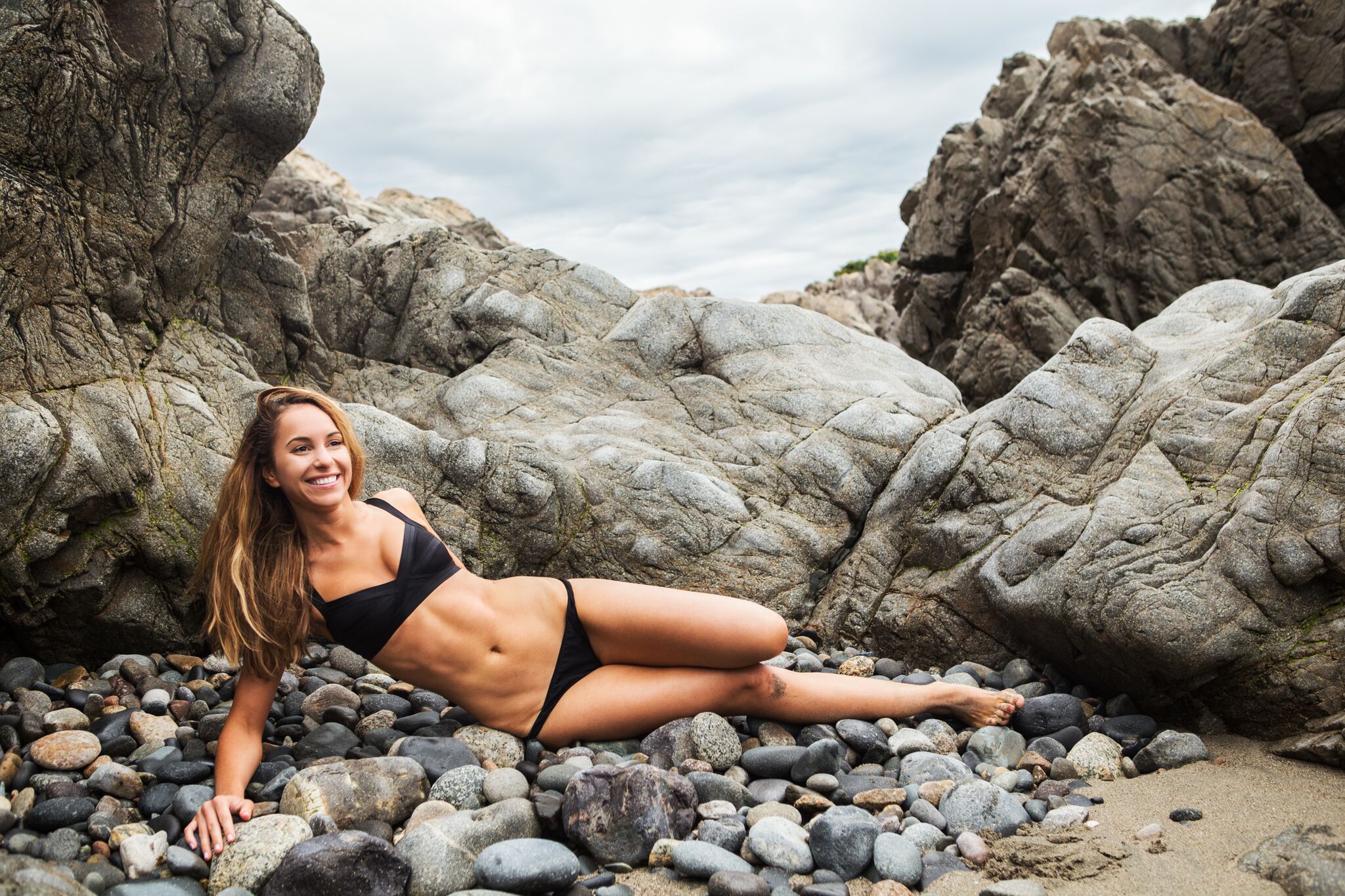 I feel the sexiest after a good workout.
What's your favorite thing to do in the bedroom?

I like to cuddle naked and watch Netflix.
And what should a man never do in the bedroom?

Lie…or just lie there.
Have any sexy fantasies?

To get one of the cabins on the water in the Maldives and never leave it.
Lastly, what's your guiltiest pleasure?

I can't control myself around raw cookie dough. I could eat a whole tub of it if I'm left unattended!
For more, follow Courtney on Instagram.