What a Beautiful Girl Wants: Dajana Gudic
"Don't DM pics of your private parts, boys!"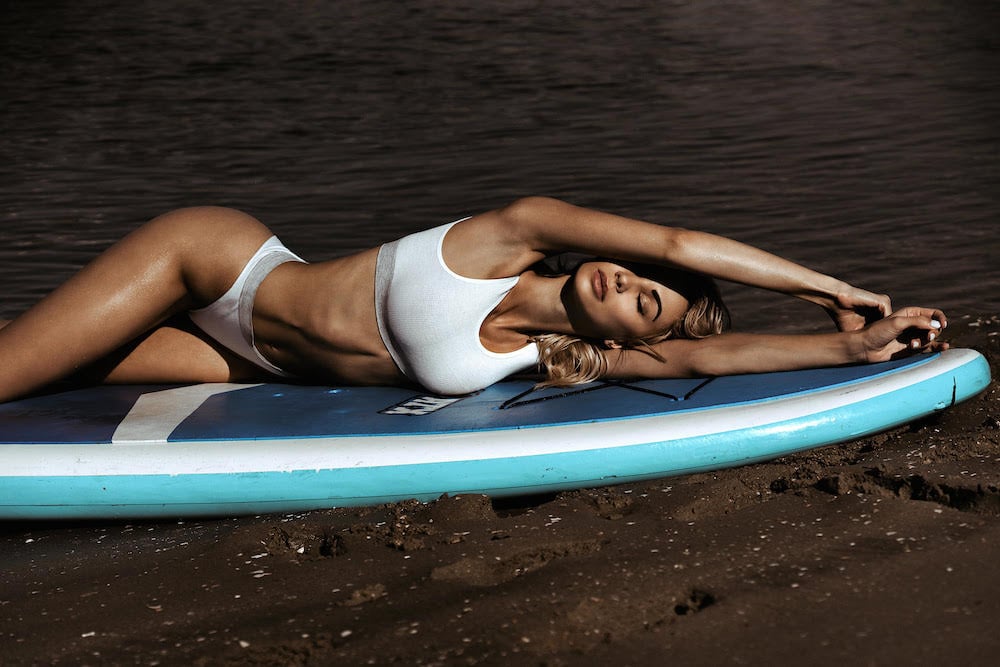 Despite residing in glitzy Los Angeles and boasting nearly 550,000 followers on Instagram, model Dajana Gudic has humble origins. 
"I'm from Sarajevo, Bosnia. I moved to Ohio when I was 14 and at 15, I started modeling for a clothing store I worked at as a sales person," Dajana told Maxim. "The owner just came up to me at work and asked if I'd model his new collection. I loved it!"
She's been flying high ever sense and even has a bit part in the upcoming movie All-Star Weekend, starring Eva Longoria and Jamie Foxx. "It was surreal. I was like 'Somebody pinch me, please!'"
Here, the delightful Dajana tells us how to catch her attention, wow her on a date and not blow it in the bedroom. Listen up
How can a man catch your attention?
A man can catch my attention by being intelligent, funny or hard working. I love to be inspired by the people I surround myself with. If you don't add anything to my life, I'm not interested.
What's the worst pick-up line you've ever heard?
The worst pick up line I've ever heard was, "I'd love to rub your belly and feed you cupcakes at the same time."
Weird… How do you let a man know you're interested?
I am a very straightforward person, so if I'm interested I'll just tell you.
We like your style. What's your ideal date?
My ideal date would be something a man put thought and effort into. I like the typical movie and dinner dates, but I love something spontaneous and out of the ordinary.
What about a man turns you on the most?
When a man is honest and respectful! The way you treat others says a lot about you so I pay close attention to, for example, the way he treats our server in a restaurant.
When do you feel sexiest?
When I have a shot! Just kidding…
Which part of your body do you like to show off most on Instagram?
I squat so take a guess…
Have you ever met a man in your Instagram DMs?
I've met both men and women on Instagram before and became good friends with some of them. Never met an actual boyfriend on social media.
Got any DM-sliding tips?
Don't DM pics of your private parts, boys!
What's your favorite thing to do in the bedroom?
Sleep. I'm innocent!
https://www.instagram.com/p/BdQXnVwnxb3
What should a man never do in the bedroom?
A man should refrain from snoring in the bedroom. Honestly, if I have to tell him what to do and what not to do, I'm already over it.
Damn. Lastly, what's your guiltiest pleasure?
My guiltiest pleasure is definitely chocolate. I eat chocolate every single day after every meal. I'm surprised I still have teeth!
https://www.instagram.com/p/BQ1ndT8B3jd
For more, follow Dajana Gudić on Instagram.