What a Beautiful Girl Wants: Dana Taylor
"A man should never let a woman go unsatisfied."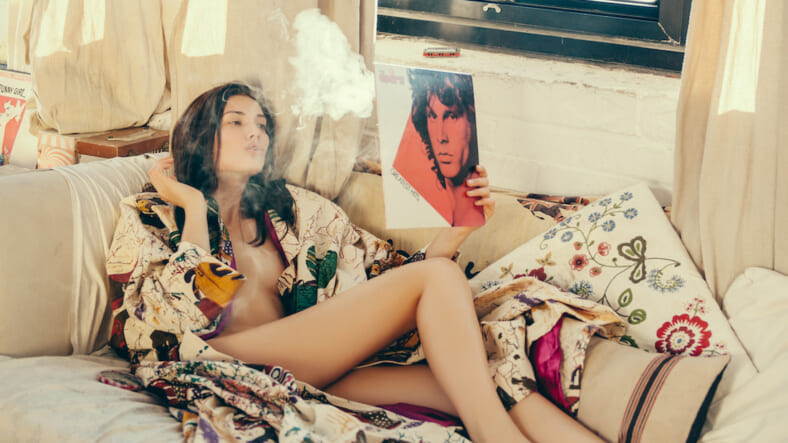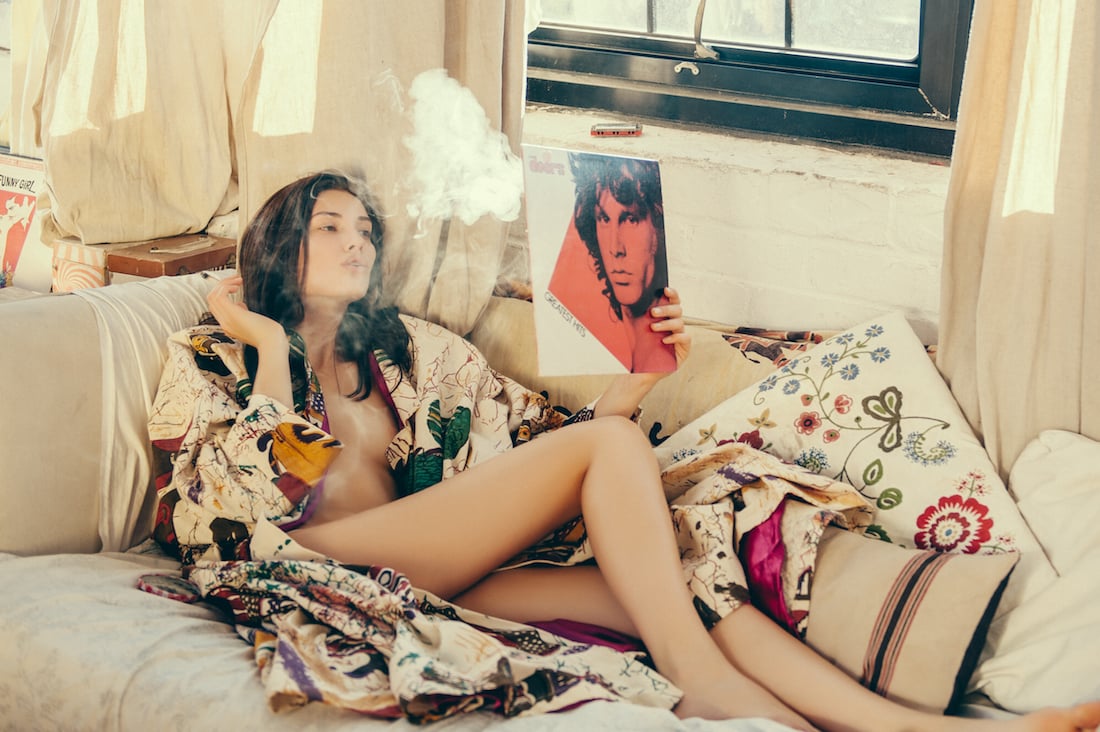 Rising model Dana Taylor always wanted to be in front of the camera.
"My dad was a photographer. I used to beg him to let me model and he always said no," Dana told Maxim of her earliest itch to join the fashion biz. 
"When I was 15 he brought me to see agencies, and I got signed right there on the spot. Now, I'm represented by Ford Models," she said.
The sexy Chicago native dove in head first. She quickly landed shoots with Calvin Klein, Dior, Dolce & Gabbana and even the venerable Victoria's Secret—the ultimate marker of a model's success. Her portfolio even boasts a Marie Claire cover.
Maxim recently caught up with the dynamic Dana to find out what she looks for in a man, her ideal date, her ultimate sex fantasy and her guiltiest of all pleasures. Listen up:
How can a man catch your attention?
Just be an all-around kind person who doesn't overthink his actions. Confidence is key.
What's the worst pick-up line you've ever heard?
"Are you wearing space pants because your ass looks out of this world!"
https://www.instagram.com/p/BS4bAlQDZ3m
How do you let a man know you're interested?
When I'm into a guy he gets the idea right away. I'm a pretty upfront and outgoing girl so I'll usually just say, "You're cool. I like you."
What's your ideal date?
If it's basketball season then date at the finals game. I would die for that!
https://www.instagram.com/p/BWQoBO9AzEj
What about a man turns you on the most?
A hot body and a killer smile.
When do you feel sexiest?
When I just get out of the shower—all natural, wet hair and only lotion on my body.
https://www.instagram.com/p/BV8L2wpg1Dj
Which part of your body do you like to show off most on Instagram?
My lips.
Have you ever met a man in your Instagram DMs?
No, I actually have not.
https://www.instagram.com/p/BUxa-xfjeLi
Got any DM-sliding tips?
Do NOT ever send a dick pics! Use your words guys! Just say something nice and maybe add a compliment.
What's your favorite thing to do in the bedroom?
I like spicing things up. Maybe surprise him with lingerie. You never know what side of me you will get that night.
https://www.instagram.com/p/BTSIq4jjz-W
What should a man never do in the bedroom?
A man should never let a woman go unsatisfied. Come on guys, be a gentleman. Ladies first!
Any sexy fantasies?
Sneaking away while in public to get a little action in and coming back acting like nothing happened.
https://www.instagram.com/p/BUKr4agj2ty
What's your guiltiest pleasure?
Pancakes.
For more of the dazzling Dana Taylor, follow her on Instagram or check out her career highlights on models.com.