What a Beautiful Girl Wants: Gabrielle Pollock
The South African stunner reveals what she absolutely HATES during sex.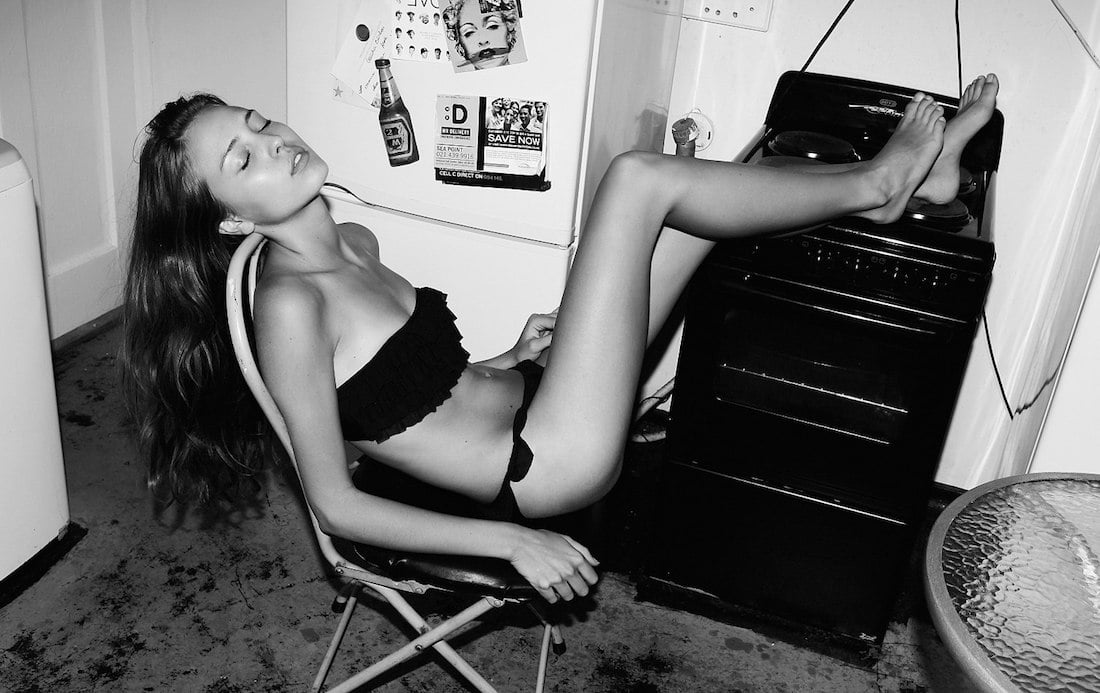 Originally from a small beach town in South Africa, Gabrielle Pollock's modeling career got off to a running start. After being selected as a finalist for the Elle Fresh Face search, she landed the cover of South African Elle, and it's been a wild ride ever since.
Now settled in New York City, where she's repped by Wilhelmina, Gabrielle has been killing it shoots, like for Victoria's Secret Pink, and hitting Instagram with all manner of fiery photos. Her 20,500 followers cannot be wrong.
We recently caught up with Gabrielle (she goes by Gabbi) between photo shoots to find out what she looks for in a man and how to kill it in the bedroom. Listen up:
What types of guys are you into?
Someone who can really make me laugh. I can make an absolute fool of myself, I like someone who can have fun and do the same. 
Not a problem. What's the worst pick-up line you've heard?
The whole "did you fall from heaven cause you're an angel?" line—worst ever and you'd be surprised how often guys use it!
Sad. How do you let a man know you're interested?
I'm usually quite secretive about who I'm interested in… But if I want to spend a lot of time with a guy and make plans to see him, that means I'm interested. 
Got it. What's your ideal first date?
Something new and spontaneous! It doesn't have to be the fanciest dinner in the world although I'm a major foodie..
We know a few places…When do you feel sexiest?
When I'm in or just out the shower… something about warm water on your skin. Or cooking in my undies and his shirt. 
What's your favorite thing to do in the bedroom?
Haha, well I'm not disclosing much about that. But I'm all about having fun.
What's a major turn-off in the bedroom?
Not being confident. 
What's your guiltiest pleasure?
Chocolate!
Lastly, what's the best part of being a model?
Getting to shoot in beautiful places—like Mykonos, Ibiza, Tuscany, the Caribbean and Provence—has given me some of my best memories with some amazing people. I'll always be grateful for the traveling aspect of my job. It's helped me tick a lot off my long bucket list!
For more of Gabrielle Pollock, follow her on Instagram or check out her portfolio with Wilhelmina.