What a Beautiful Girl Wants: Heather Johansen
"Make a girl laugh, and you can make her do anything."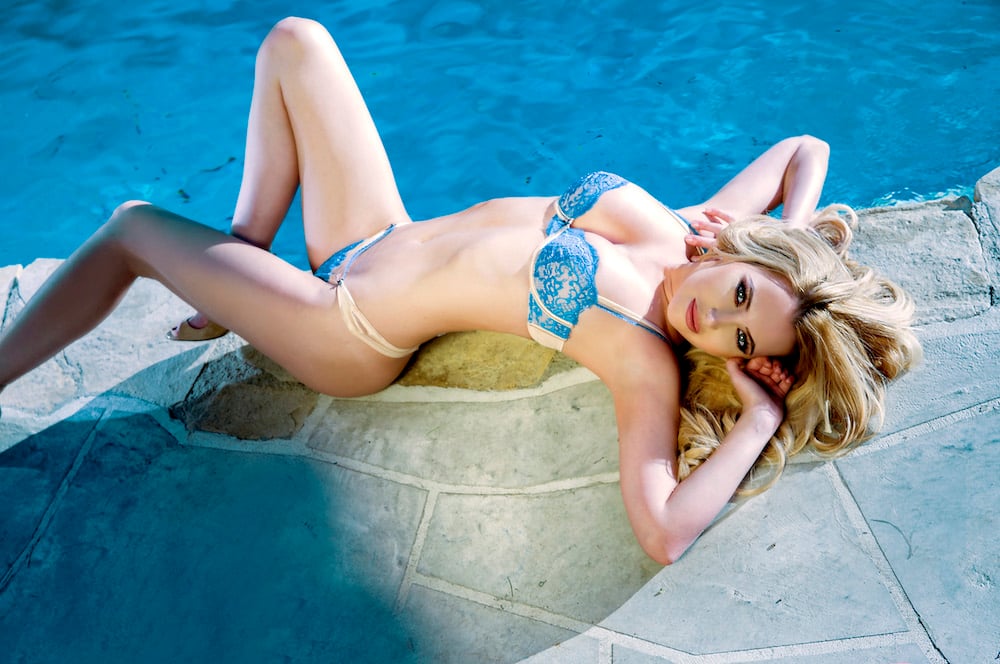 Sexy South Dakota native Heather Johansen is currently right in the middle of her big break.
The young model and actress is set to appear in the hotly anticipated The War With Grandpa on February 23, 2018 alongside Robert De Niro, Christopher Walken, Uma Thurman, and Rob Riggle. It's a long time coming.
"There were also so many times I wanted to give up, but I persevered. When I saw my name on the movie credits it was everything!" Heather told us. "I couldn't stop jumping for joy!"
https://www.youtube.com/watch?v=YhUTPaV1VAU
Apart from acting, Heather also has a hard-earned Electrical Engineering degree from South Dakota State University, which she completed before hightailing it for Hollywood, and is currently training to become a private pilot.
There's just no stopping her. So we decided to put Heather to the ultimate test: asking her some sex and dating advice, Maxim-style. See how she fared, below.
How can a man catch your attention?
Be funny! Looks will fade away. Laughter never dies or gets old. 
What's the worst pick-up line you've ever heard?
I'm sorry Maxim, but I feel like this question is outdated since no one really uses lines anymore.
Ouch. How do you let a man know you're interested?
He knows. If he can't pick up on my vibes, he's not for me. 
What's your ideal date?
Anything fun. Make a girl laugh, and you can make her do anything.
What about a man turns you on the most?
Compassion—love for not only me but other people as well. 
Any red flags?
I feel like the biggest turn off ever is when a man is rude to a waitress or acts superior. Money has zero correlation with character and definitely doesn't make anyone any better. 
When do you feel sexiest?
When I can be myself—sweat pants, tank tops, messy buns. Then, I don't need to try like a puppet on strings. I'm just me. 
Nice analogy. Which part of your body do you like to show off most on Instagram?
My brain.  
Have you ever met a man in your Instagram DMs?
No! It's just weird. People lie online. I'd be scared I'd end up on Investigation Discovery! 
Good call. What would make you reconsider?
Send your social security number so I can background check your ass. 
What's your favorite thing to do in the bedroom?
Honestly… sleep.
What should a man never do in the bedroom?
Movies, food delivery… I really don't have a "no you can't do that!" type of attitude to anything.
Any sexy fantasies?
They aren't "fantasies" anymore…
You're good. Lastly, what's your guiltiest pleasure?
Cheese! My favorite is fried Wisconsin cheese curds. When flying on airplanes, if the cheese plate is unavailable I'm so disappointed.
For more Heather Johansen, check out her IMDB.