What a Beautiful Girl Wants: Isabelle Du
"An 800+ FICO credit score."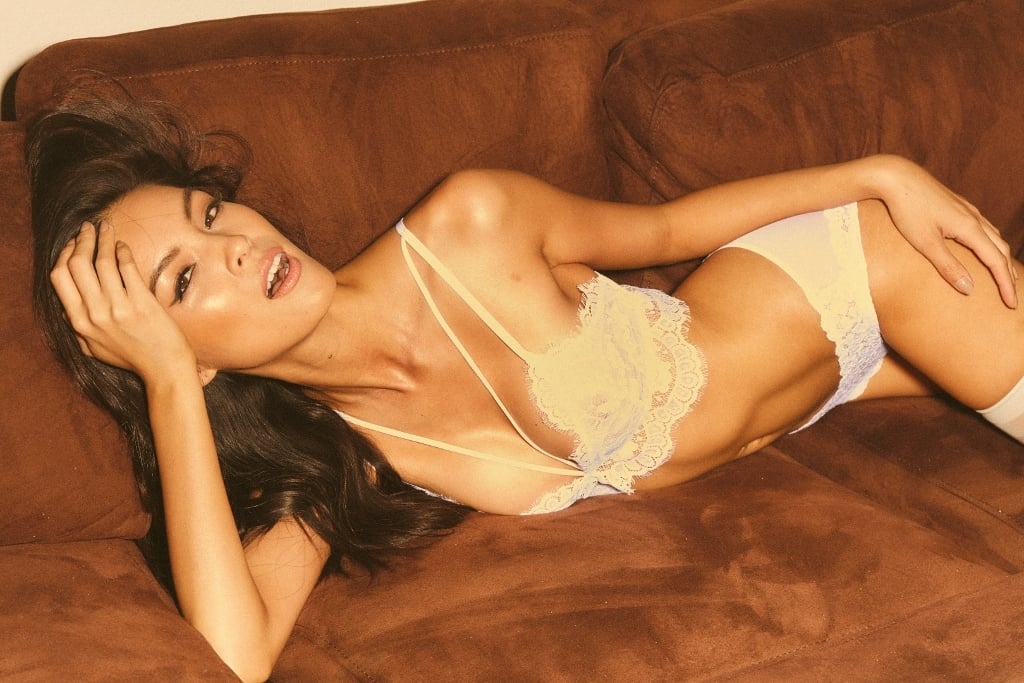 She may be the reigning Miss Vietnam USA, but there's plenty more in store for model Isabelle Du.
Isabelle is already a rising celebrity in Southeast Asia, having graced the pages of Harper's Bazaar Vietnam, Elle Vietnam and Cosmopolitan Philippines. Her red-hot career has taken her all over Asia, where she spent four years modeling in Thailand, Philippines, Hong Kong, China, Singapore, Malaysia, Indonesia and Vietnam.
She'll soon appear as a model on the Lifetime reality show American Beauty Star, hosted by Victoria's Secret Angel Adriana Lima. The series will premiere on Thursday, September 21, and we know you're counting down the days.
Until then, you'll have to bide your time with this sexy Q&A we did with Isabelle regarding her love life. Below, find out what turns her on, when to never approach her and her ultimate guilty pleasure. Listen up:
How do you let a man know you're interested?
If we playfully banter over text. I'm such a sucker for artful charm and wit.
How can a man catch your attention?
I'll never forget this. I was working out at the gym with no makeup on and was a sweaty mess. This guy came up and said, "Excuse me, I thought I'd let you know that you're very beautiful, just the way you are." And then he just walked out of the gym. It was simple, polite, genuine and so smooth. 
What's the worst pick-up line you've ever heard?
Something personal had happened, and I couldn't help but cry while I was at the mall. I could hear running footsteps from a distance, and they were coming closer to me. They belonged to some guy who had literally run from across the other side of the mall. He had this ridiculously happy grin and said to me, "I saw you from across the mall, and you are absolutely beautiful. Can I please take you out for dinner?" I stared at him in disbelief while I'm still sobbing. I snapped out a "NO!" and he replied with a dejected, "Oh…okay then…" 
Timing is everything. Has anyone ever successfully slid into your DMs?
Adorable photos of puppies and hamsters will skyrocket your success rate.
Got any DM-sliding tips?
Proper spelling and grammar, please.
Got it. What's the secret to a sexy selfie?
Every girl will tell you it's lighting, lighting, lighting. 
What part of your body do you most like to show off?
Shoulders are like the new cleavage. When I'm in an off-the-shoulder top, I feel like a tease by revealing only-oh-so-much. Coy but coquettish.
Wild. What's your ideal date?
Stuffing our faces. There's something to be said about a man who's open to eating anything because he's probably going to be open about other things.
Sounds good to us. What about a man turns you on the most?
When he has an 800+ FICO credit score and drives a Prius. Responsibility is very sexy. 
When do you feel sexiest?
At 6 a.m. I'm a morning person, and I always feel like I can take on anything at that time.
What's your favorite thing to do in the bedroom?
Pay off my sleep debt.
Not what we had in mind. What should a man never do in the bedroom?
A man should never hold back his thoughts. There's something so sweet, sexy and intimate when a guy can share his vulnerabilities. 
Any sexy fantasies?
Do 24-hour scalp massages count?
Sure. Lastly, what's your guiltiest pleasure?
McDonald's! I could live off of a buffet of their fries, Big Macs, chicken nuggets, apple pies and Oreo McFlurries. Actually, I don't feel guilty about it one bit!
https://www.instagram.com/p/BBtddboOguO
For more of the beautiful Isabelle Du, visit her Instagram or personal website.