What a Beautiful Girl Wants: Janine Horsley
"He will know if I'm interested."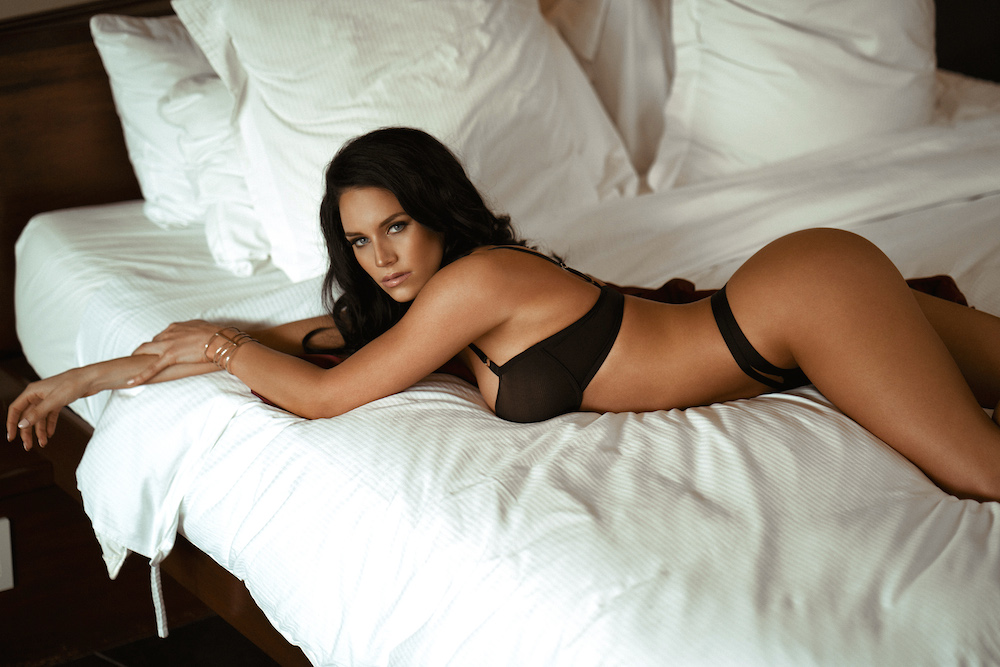 Janine Horsley was born in South Africa, but moved to Canada at age 23 to pursue better work opportunities… like stripping down to bikinis and hitting Instagram with some truly sensational shots.
Beyond garnering over 8,800 followers on Instagram, Janine has shot for Maxim Mexico, earned a personal training certification, and is on her way to building her own fitness empire. She has #goals and is pursuing them with a vengeance.
Naturally, we just had to catch up with Janine for some sex and dating advice. Here, the South African sexpot tells us what turns her on, why she'd never meet a guy in the DMs and her guiltiest pleasure.
How can a man catch your attention?
Make me laugh and show me that he is genuine.
What's the worst pick-up line you've ever heard?
You are beautiful enough to be my future ex-wife.
https://www.instagram.com/p/BYTrEmYlj2_
How do you let a man know you're interested?
I give him a lot of eye contact, and I laugh at his jokes. He will know if I'm interested.
What's your ideal date?
Good wine and food, great conversation, somewhere outdoors.
https://www.instagram.com/p/BXToFralNCP
What about a man turns you on the most?
His work ethic, an intelligent mind, kind heart and a healthy lifestyle.
When do you feel sexiest?
Trying on new bikinis.
https://www.instagram.com/p/BVnUackl-t8
Which part of your body do you like to show off most on Instagram?
I like my whole body, but if I had to choose then my legs, booty and eyes are my favorite to flaunt.
Have you ever met a man in your Instagram DMs?
No, I would need to be sure that he isn't a serial killer. 
https://www.instagram.com/p/BTZd_qTFi1n
Got any DM-sliding tips?
Show that you have read her profile and know what is she is about. Don't just message with a generic pick up line–that's the worst.
What's your favorite thing to do in the bedroom?
That's a secret.
https://www.instagram.com/p/BNdGC2OFaRm
What should a man never do in the bedroom?
Answer the phone. 
Any sexy fantasies?
A few more to tick off my list.
https://www.instagram.com/p/BY6KpzSDTFg
What's your guiltiest pleasure?
It would have to be too much chocolate.
For more, follow Janine Horsley on Instagram.