What a Beautiful Woman Wants: Jasmin Shojai
"I feel sexiest when I am in my favorite outfit or lingerie set, accompanied by stiletto heels."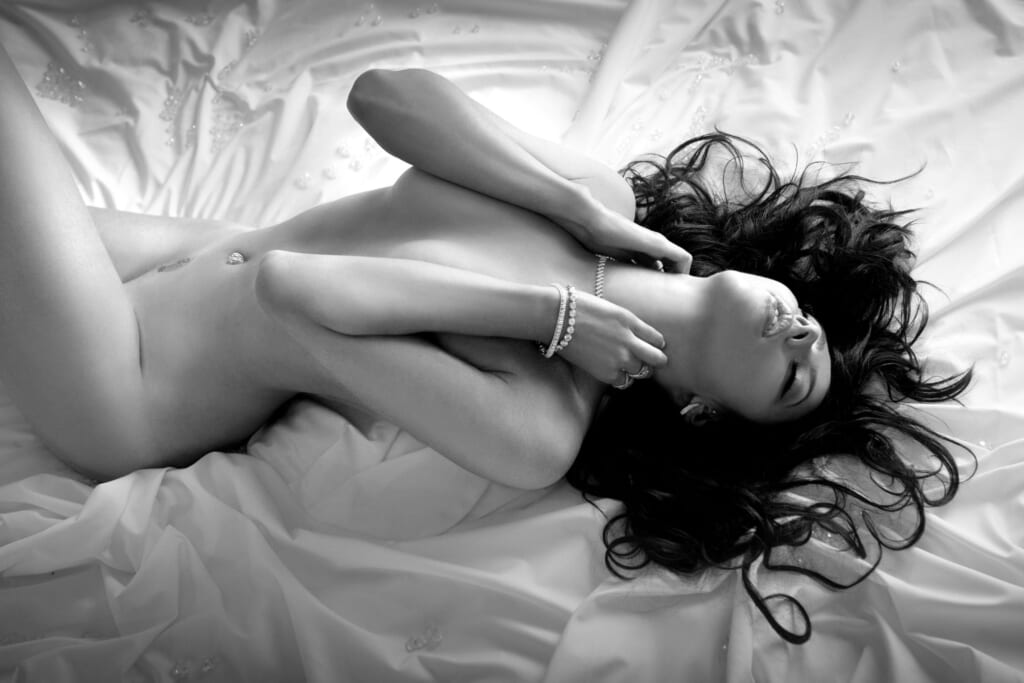 Sydney-based stunner Jasmin Shojai started modeling at age 21 after getting out of a tumultuous relationship, and she never looked back. Shojai was crowned Australia's Top Glamour Model by an organization of the same name for two years running in 2017. 
She then went on to be featured eight times in international editions of Playboy, twice on the cover.
Learn all about about her romantic dream date, sexiest look and more below:
How can someone catch your attention?

With flowers, a beautiful heart and plenty of love to give
.
What's the worst pick-up line you've ever heard?
I have heard so many. I dislike it when men jump straight into approaching someone about sex or sexual activities. I value people and relationships. Whether you are just dating someone for the first time or have been with them for a while, it's important to be spending time with each other and focusing on quality experiences and creating beautiful memories.

How do you let someone know you're interested?

I tell them that I admire them. I'm honest and upfront. 

Tell us about your dream date.

A dream date for me would be going to a beautiful fine dining restaurant. Looking out by the window at a beautiful view while drinking champagne and looking into the eyes of someone I love. I am all about romance
.

What turns you on the most?

Romance, of course!
I consider myself a caring person and I believe in "true love." I enjoy being with someone who I can share a passionate romance with.

When do you feel sexiest?

I feel sexiest when I am in my favorite outfit or lingerie set, accompanied by stiletto heels.

Who's your biggest celebrity crush?

Definitely Leonardo DiCaprio by far. I love his films.

What's on your fave music playlist?

I listen to all types, I absolutely love music!
At the moment my favorite playlist would probably be "Deep House." I listen to it everyday.
Do you have a favorite athlete or sports team?
When I played soccer as a child, I would follow the FIFA World Cup and other games on TV. The German soccer team was my favorite.
What fashion brands do you like to rock?

Nowadays there are so many brands and it can be so hard to choose where to shop
. I like Top Shop, Bardot, Meshki, Chanel and Michael Kors. 
What's your absolute favorite food or meal?

I have so many, it depends on my mood at the time. I enjoy Tiramisu, especially when served with whipped cream and tea. I enjoy a lot of Persian Cuisine, particularly a dish called "Fesenjan."
Favorite travel destination?

I have traveled in Australia and to North America. There are so many wonderful places and I've seen and memories I've created. I would have to say Los Angeles and Las Vegas are my favorite travel destinations
.
What's your guiltiest pleasure?

Strawberries dipped in melted chocolate. I love chocolate fondue!
For more, follow Jasmin on Instagram.