What a Beautiful Girl Wants: Jenna Bentley
"All my sexual fantasies have been fulfilled."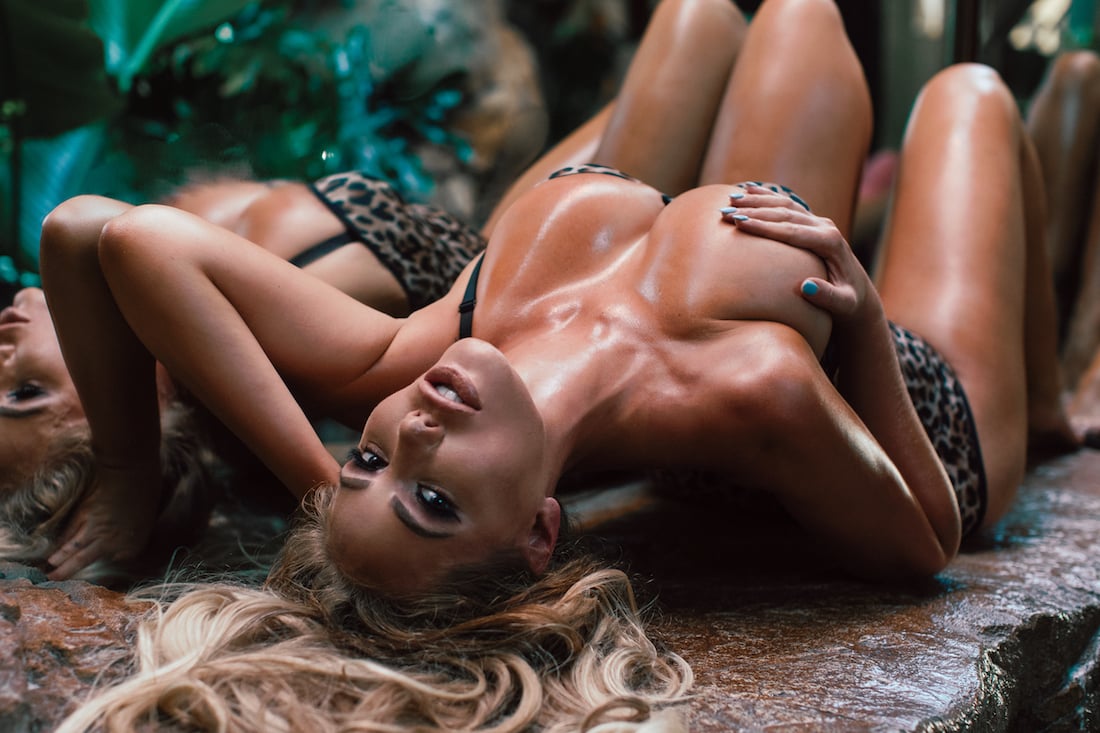 Standing at 5'11" and possessing curves for days, Jenna Bentley is on the fast track to Instagram superstardom.
The Montana native was discovered court-side at a Phoenix versus Celtics basketball game in Arizona. After signing with a top agency in Scottsdale, she made a beeline for Hollywood, and the rest is history. 
She's been featured in Esquire, FHM, Playboy and, now, Maxim and has racked up 165,000 followers on the 'gram.
We caught up with the blonde beauty to find out what turns her on, whether or not it goes down in the DMs and her ultimate sex fantasy. Listen up:
How can a man catch your attention?
By being confident and having a good sense of humor. I love a man who can make me laugh.
What's the worst pick-up line you've ever heard?
"Are you tired? Because you've been running through my mind all day." Does that actually work?
https://www.instagram.com/p/BXNFWvpFy_H
How do you let a man know you're interested?
I'm pretty blunt—I'll just come out and say it. A lot of guys get intimidated because a girl is a model, but that shouldn't be the case at all.
What's your ideal date?
I don't really have a set image in my mind. Honestly guys, women just like when you make an effort. 
https://www.instagram.com/p/BW0_dQGl4e8
What about a man turns you on the most?
I am a very tall girl; without heels I stand at 5'10". I am absolutely a sucker for a tall guy. I love when they are so tall I can wear heels and still be shorter. That's definitely my weakness. I like feeling small.
When do you feel sexiest?
I feel sexiest after I leave a photo shoot. 
https://www.instagram.com/p/BWoLkVZFokw
What gets a better response from followers—boob or butt pictures?
In the beginning I was always known for my well-endowed assets, but I feel like in the past year or so guys have been gravitating more to my booty pictures. 
Have you ever met a man in your Instagram DMs?
No, I cannot say that I've ever met a man in my Instagram DMs, yet… In case you want to be the first, come say hello. @Jennabentley007
https://www.instagram.com/p/BX0wvCHl7p9
What's your favorite thing to do in the bedroom?
Role play. You can use your imagination for the rest…
What should a man never do in the bedroom?
Several come to mind, but the main one is talk too much. It kills the mood.
https://www.instagram.com/p/BYMHKrTF52_
Any sexy fantasies?
I am happy to say as of today all my sexual fantasies have been fulfilled. Check back with me soon though.
What's a wild fact about you no one knows?
I am ambidextrous. 
https://www.instagram.com/p/BV834ahlol9
What's your guiltiest pleasure?
Social media! I literally never realized how much time I take a day to indulge on TMZ, Twitter, Instagram, etc.