What a Beautiful Girl Wants: Jennifer Holland
"Humor and chemistry, that's foreplay to me."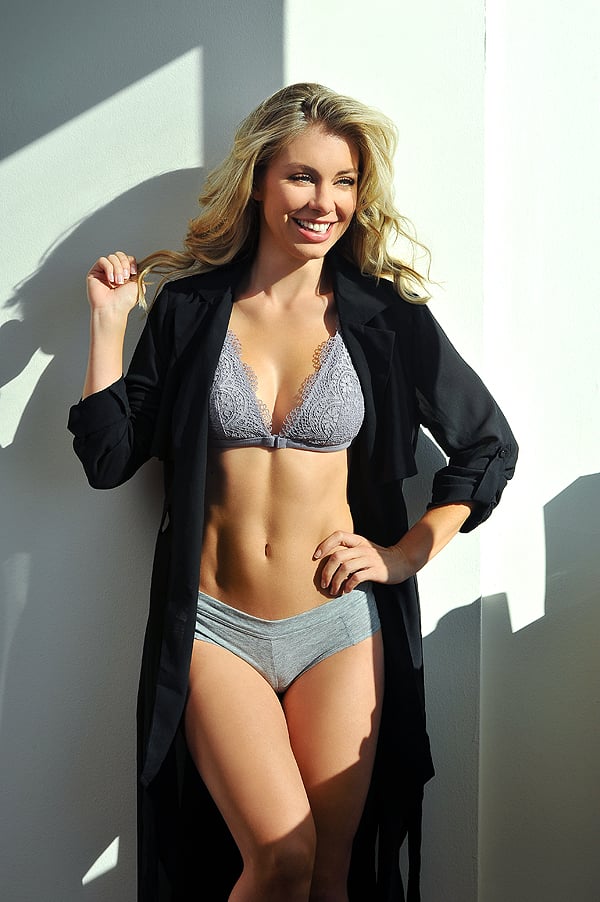 Like many beautiful Los Angelenos, actress Jennifer Holland came to the City of Angels at a young age for her shot at fame.   
"I suppose my love for performing started at a young age when I was in gymnastics. I got a taste for the instant gratification you get when you perform," the Chicago native told us. "I ended up pursuing an acting career when I was 16 and moved out to Los Angeles."
In the years since, the beautiful blonde has landed bit roles on TV shows, including Days of Our Lives and American Horror Story. But her biggest role yet is on Sun Records, the CMT series about the genesis of the titular record label that spawned rock 'n' roll legends Jerry Lee Lewis, Elvis Presley and Johnny Cash.
" tml-render-layout="inline
"The way I approached my character Becky was completely different since she was a real person in history. It's been a lovely challenge," said Jennifer of her character Becky Philips, wife of Sam Philips.
"Becky is very different from me! She is traditional, and straight-laced, religious and hasn't really figured out who she is yet."
Need further proof of just how different she is from her TV persona? We recently caught up with Jennifer Holland about her sex and dating preferences, including what catches her eye, her least favorite pick-up lines and her ultimate guilty pleasure. Listen up.
How can a man catch your attention?
Humor and chemistry, that's foreplay to me.
What is the worst pick-up line you've ever heard?
"Girl, you ugly. You an ugly duckling. I had to say something to get your attention, cuz I know people tell you how beautiful you are all the time."
Terrible. How do you let a man know you're interested?
Usually eye contact and body language. I'm not overtly pursuant.
What turns you on most about a man?
Sorry I'm boring, but I am really turned on by intelligence and wittiness. That's so freaking attractive to me. And it never gets old or boring.
What is your ideal date?
Dinner followed by witty banter that either leaves me wanting more or leads to sex. Pretty simple. And a movie…I love movies.
What should a man never do on a date?
Put me down or treat service staff with disrespect. There's nothing less attractive to me.
What's your guiltiest pleasure?
Food! Savory and sweet, I love it all. I work out just so I can eat food. FML.
We'd never. When do you feel sexiest?
When I've been working out and eating well. That's when I'm most comfortable naked.
Lastly, what is your favorite thing to do in the bedroom?
Have sex. What other kind of answer is there for this question?
Good point.
For more of the stunning Jennifer Holland, check out Sun Records on CMT or follow her on Instagram.