What a Beautiful Girl Wants: Kenzie Kelly
"Who doesn't love a Midwestern booty!?"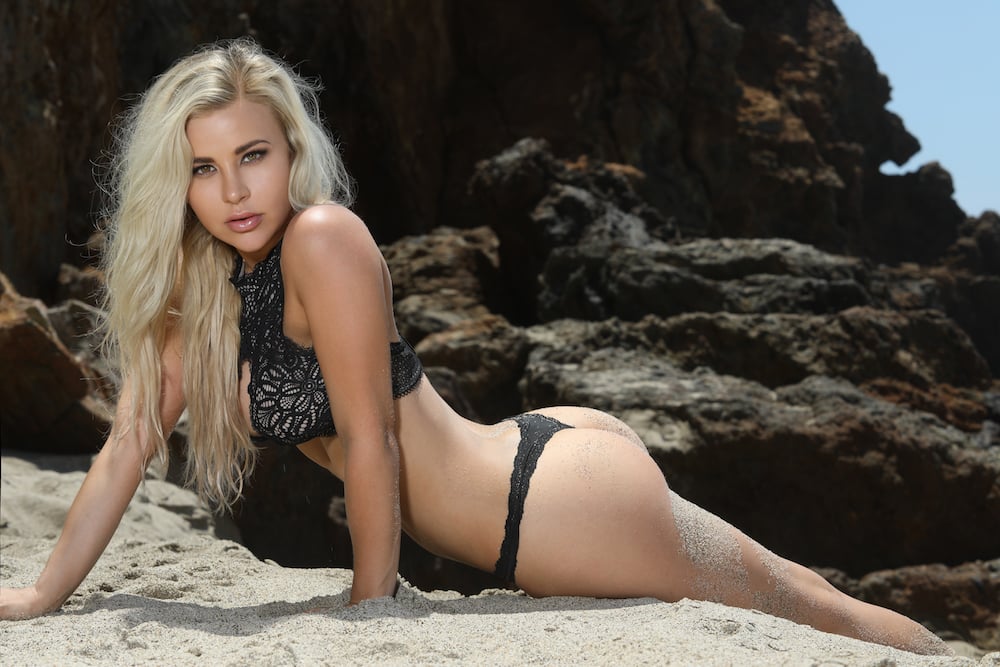 The most bountiful backsides aren't necessarily produced in Jamaican dance halls or a Kardashian laboratory; many are in fact Midwestern-made.
Take model Kenzie Kelly, whose L.A. face and Illinois booty are making waves on Instagram. So it's funny her come-up was by chance.
"I went to a shoot with a friend, and the photographer suggested I do a shoot as well," she said of her entry into modeling. "Little did he know it was my dream."
Keep dreaming, Kenzie! Here, what catches her attention, the worst pick-up line she's heard, what to never do in the bedroom and her ultimate sex fantasy:
How can a man catch your attention?
Doing something kind for someone else. I love a bad boy with a soft soul.
What's the worst pick-up line you've ever heard?
"I lost my phone. Can I use yours to call mine?" Creepy way to get a number.
https://www.instagram.com/p/BY9YPTrnjGr
How do you let a man know you're interested?
If you hold my attention for more than two minutes.
What's your ideal date?
Take-out pizza, bonfire, beach, old school rock'n'roll and a beautiful sunset. Don't forget the beer!
https://www.instagram.com/p/BcwBQGmHZ8X
What about a man turns you on the most?
Physically, I love a good smile and I like tattoos too. Ultimately, when the outside matches the inside.
When do you feel sexiest?
In front of the camera. I feel free, alive and unfiltered.
https://www.instagram.com/p/BZkEi-AH_t8
Which part of your body do you like to show off most on Instagram?
My booty! Who doesn't love a Midwestern booty!?
You got us there. Have you ever met a man in your Instagram DMs?
Only photographers.
https://www.instagram.com/p/BZbfpr1HcMk
Got any DM-sliding tips?
Say something nice and respectful. Being rude or vulgar doesn't get you far.
What's your favorite thing to do in the bedroom?
Dress up. Keep it spontaneous.
https://www.instagram.com/p/BgDA7mxFxR2
What should a man never do in the bedroom? 
Ask to bring in another woman. Hell no.
Any sexy fantasies?
I've always wanted to join the mile high club.
https://www.instagram.com/p/Bario49HpLi
Lastly, what's your guiltiest pleasure?
Getting down where you're not supposed to get down.
For more, follow Kenzie Kelly on Instagram.