What a Beautiful Girl Wants: Kinsey Wolanski
Wildest fantasy? "A doctor's office visit that turns sexy."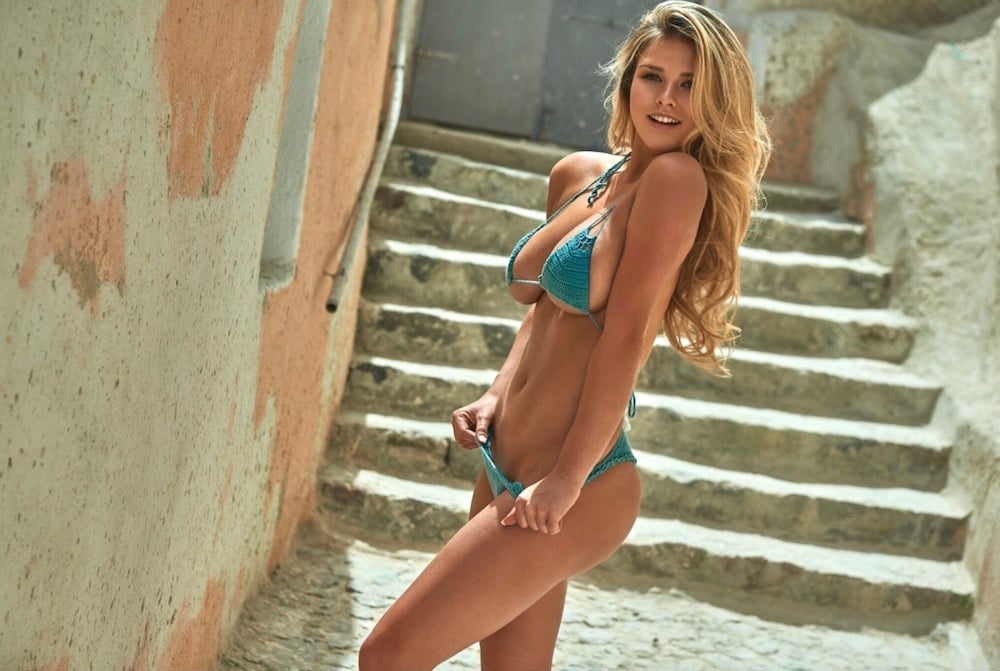 Kinsey Wolanski is one of the outrageously curvaceous models flooding Instagram like a damn tidal wave of skin.
Not that we're complaining. She's at the top of the pack, with nearly 140,000 followers on Instagram, two nationwide commercials, a cover on Blvd Mag and a digital feature on Sports Illustrated.
But she didn't always have dream of inspiring the thirst of millions on social media. 
"I began modeling when I was approached while I was visiting L.A. I was very hesitant at first but fell in love and moved down there," Wolanski told Maxim.
We recently chatted with the rising queen of curves about what catches her attention, her ideal date, how to slide into her DMs (with legit success) and her ultimate sex fantasy.
https://www.instagram.com/p/BeVkhD7Hu_F
How can a man catch your attention?
I love a sweet gentlemen. I don't mind a persistent guy caring enough to get my attention and make me feel special. 
What's the worst pick-up line you've ever heard?
Excuse me, do you have a Band-Aid? Cause I just fell for you…
https://www.instagram.com/p/BeG43pznf7a
So lame. How do you let a man know you're interested?
I love to do sweet, thoughtful things for someone I am interested in to show I care and am thinking of them.
Has anyone ever successfully slid into your DMs?
Actually, yes. I think social media can be a great way to meet people, and he caught my attention and deserved a reply.
https://www.instagram.com/p/BdlbeF9nY-2
Nice. Got any DM-sliding tips?
I love a good sense of humor so catch my attention with something funny so your message stands out to me.
What's the secret to a sexy selfie?
Great lighting is everything in a selfie… and maybe a little cleavage.
https://www.instagram.com/p/Bc5UQk5nfc6
We appreciate your honesty. What part of your body do you most like to show off?
I have learned to love my curves and work really hard in the gym for my booty… so I have to say my butt.
Good for you. What gets a better response from your followers, boob pics or butt pics?
50/50! 
https://www.instagram.com/p/BSWXjNfDtGh
What's your ideal date?
My ideal date would be something adventurous. I love anything active and something to create memories, rather than just dinner or a movie. 
What about a man turns you on the most?
I love a confident, driven man. I think drive is so sexy. 
https://www.instagram.com/p/BcikjIiHGXS
When do you feel sexiest?
I feel sexiest when I can get all dressed up in a tight dress and heels. So I look classy but sexy.
What's your favorite thing to do in the bedroom?
I like to be fun and mix things up! It makes things interesting and fun. 
https://www.instagram.com/p/BcXy2P-neIV
What should a man never do in the bedroom?
Grunt… absolutely not.
Oh c'mon. Lastly, any sexy fantasies?
A doctor's office visit that turns sexy.
https://www.instagram.com/p/BW22_NHDJRq
Follow Kinsey Wolanski on Instagram for more.