What a Beautiful Girl Wants: Raven Lyn
"A man that doesn't have any passion in the bedroom will never win me over."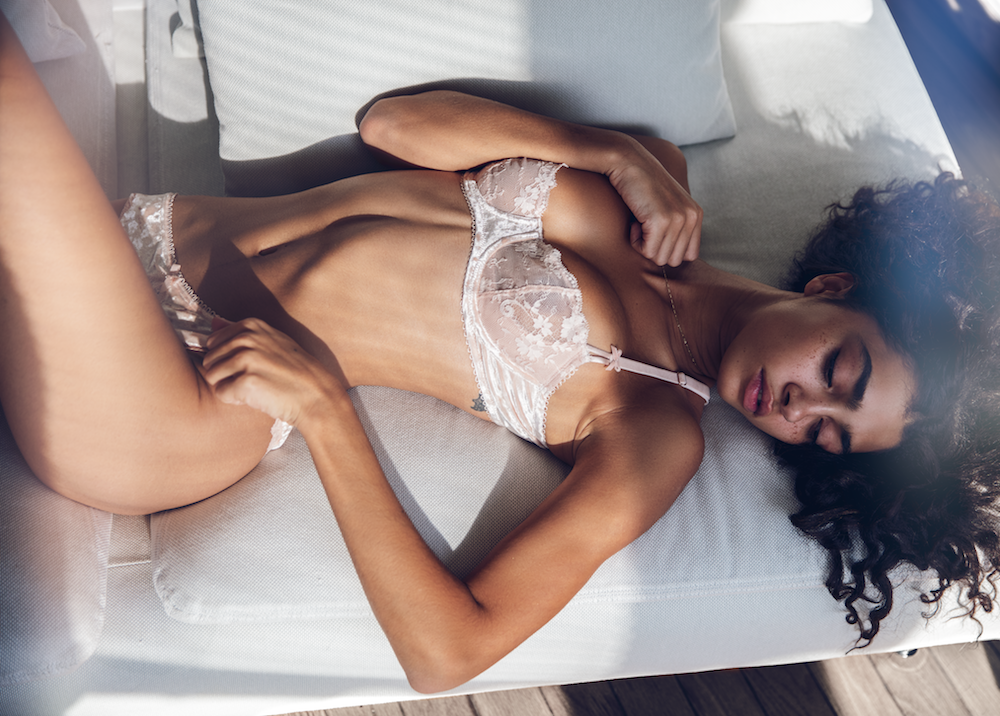 Recently named a 2018 Sports Illustrated Rookie, model Raven Lyn is on fire.
"I'm originally from Minneapolis, Minnesota," she told us. "Modeling was something I wanted to do so I packed my bags and went for it."
Since making a beeline for Los Angeles, she has shot for big named like Calvin Klein, been signed to WOMEN / 360 Management and has garnered over 200,000 followers on Instagram.
Before she really hits the modeling stratosphere, we caught up with Raven Lyn for her sex and dating advice. Here, what catches her eye, when she feels sexiest and what to never do in the bedroom: 
How can a man catch your attention?
Charisma matched with a well put together outfit, of course.
https://www.instagram.com/p/BaHcICYlabO
What's the worst pick-up line you've ever heard?
I get so many I can't even pick one. I really don't like when people DM me with these extra deep pickup lines. Why so serious? Relax guys.
So weird. How do you let a man know you're interested?
I laugh at his jokes and respond to his text messages in a timely fashion. You'll know!
What's your ideal date?
Good food and great conversation will always win.
What about a man turns you on the most?
I love a masculine man who has ambition and drive.
When do you feel sexiest?
Feeling sexy is about being comfortable in your own skin, so I feel sexy no matter where I am.
https://www.instagram.com/p/BXTeUNilswv
Must be nice. What's the secret to a sexy selfie?
Good lighting, of course!
What's your favorite thing to do in the bedroom?
Lighting a candle and playing some good music while I unwind and relax in some cute lingerie.
What should a man never do in the bedroom?
A man that doesn't have any passion in the bedroom will never win me over.
Any sexy fantasies?
I don't like dreaming about it; I just like when the perfect moment happens spontaneously.
Lastly, what's your guiltiest pleasure?
Candy, anything with a lot of sugar!
For more Raven Lyn, follow her on Instagram or check out her portfolio with WOMEN / 360 Management.